Helping Hands!
May 26, 2013 by barlazyj-ranch
      It's amazing what three weeks, a LOT of working hands and some love can do. Every year we are amazed at how quickly the ranch is primped and made ready to welcome our friends for another season. Some people get all the fun jobs…     ….look at all that cookie dough! We are fortunate this summer to have Mike with us as a kitchen assistant. He's been helping us in all areas throughout the pre-season—a man of many skills—and he was introduced and recommended to us by our very own Chef Eddie. Mike is his brother! So now we officially have the best kitchen staff around. And those guys are getting a jump start on making sure our bottomless cookie box stays bottomless.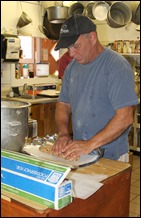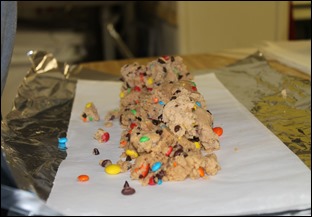 Of course last season we discovered the local wildlife had developed a taste for our cookies as well…so this year we are setting up guard early and making sure that deep freezer is secure! (What can we say? They have good taste.)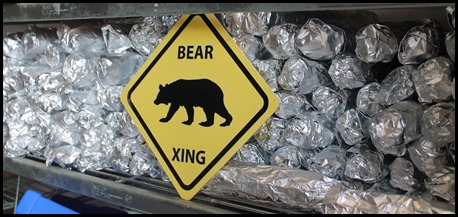 Shelby is working with Dale this year to help keep the buildings and grounds maintained and looking their best. He has lots of experience and has quickly jumped into the swing of things! We also welcome Jeff as one of our kids counselor's this summer and if there is anyone who knows the kid's program—it's Jeff! He's been coming here since he was quite young and has interned the past few years for a couple weeks here and there until he was old enough to come work full-time. But since we are without guests yet, Jeff has been helping wherever he is needed—mostly maintenance projects and preparing the grounds—you got to be versatile around here!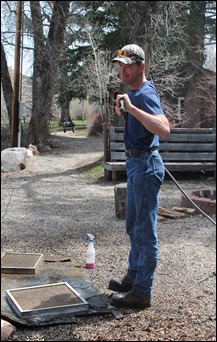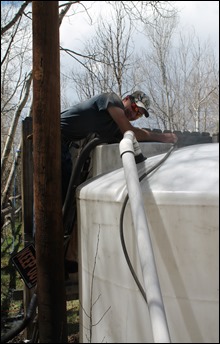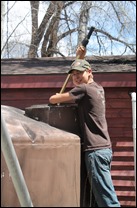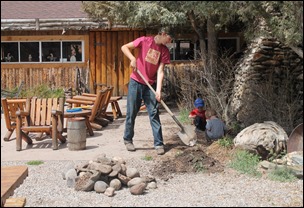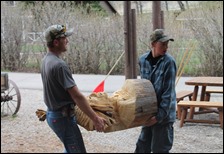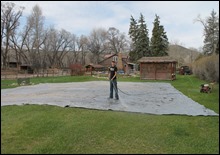 Then there are the REALLY tough jobs…….but someone's gotta do them. Butters here is a pro…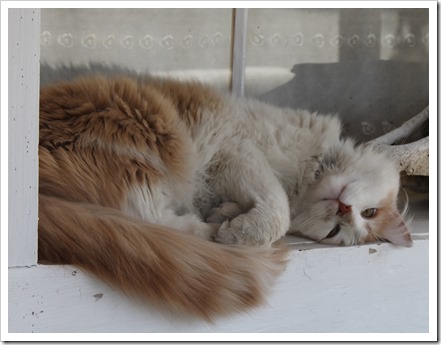 We are extremely blessed to have had youth from Front Range Christian come the past EIGHT years and give us their service for four days. Every Spring they arrive at the ranch and do incredible amounts of work in such a short time. Their help is crucial to pulling things together and we can't thank them enough!! Check out these hard workers! Raking, shoveling, hammering—they do it all! Talk about an army of helping hands!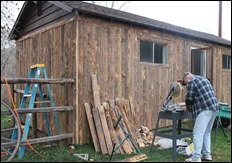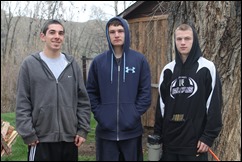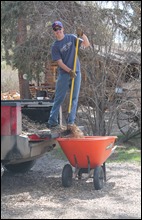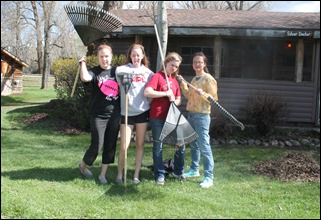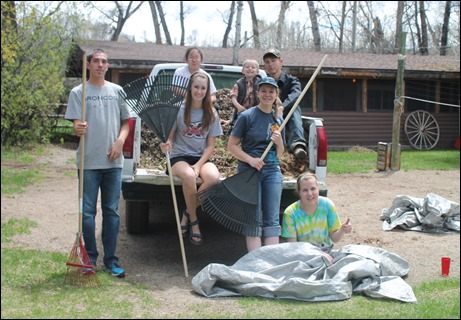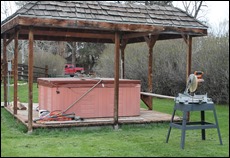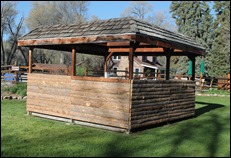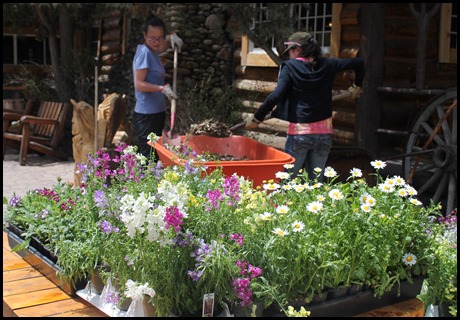 So to show our appreciation, we had them trade their rakes and hammers for boots one afternoon and took them out for a beautiful ride through the Rockies. Just a small way to give back for all they do, but they were pretty thrilled about that!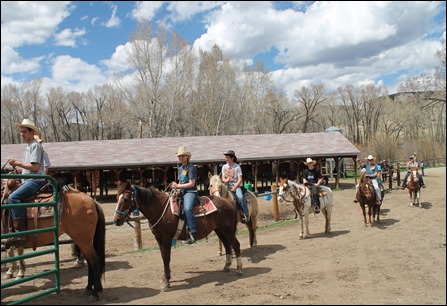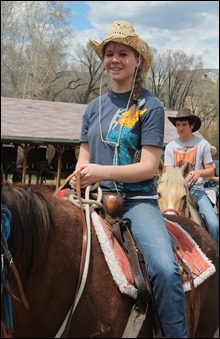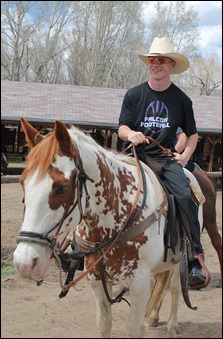 Speaking of the horses, the herd is getting settled back here in the valley and the wranglers have started conditioning them to hit the trails. Electra is joining the wrangling staff this year and there isn't anyone who deserves it more than she. For the past several years, although she was always qualified for the position, there wasn't an available opening in the wrangling staff. But that didn't stop Electra from using almost every free minute she had helping the wranglers down at the barn before and after she attended to her duties on crew. If that's not a true portrayal of love and loyalty for this ranch, then we don't know what else is! So we are extremely happy that she hung in one more season with us so we could offer her her rightful place she longed to be—on a horse! Congratulations Electra and thank you for all your hard work!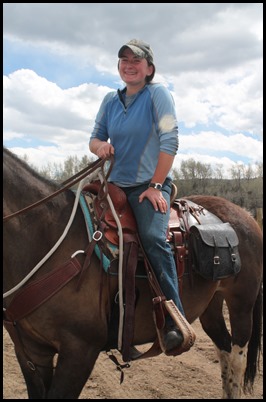 More action at the barn!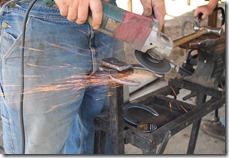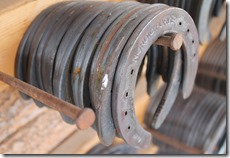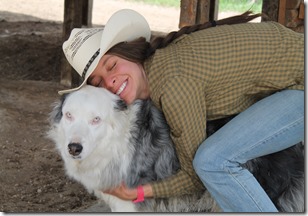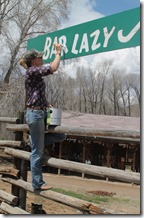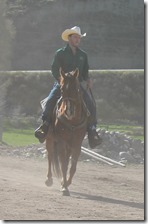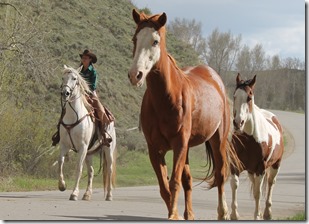 Meanwhile the crew has been spent weeks meticulously preparing the cabins and making them shine inside and out. These two gentlemen are part of your ranch crew members this summer and they are both aces! Kevin on the left is another lucky member of Jerry and Cheri's family who came to  join their extended ranch family as well. And Kit is another former guest who came with his family for years and years before coming back this summer to show his love for the ranch by helping to share it with others. Do you see a common thread among many of our staff members? We're not sure there is a bigger testament to how much this place touches people and their lives. The impression is so great, it often inspires them to want to join us to share that magic with others. There isn't any bigger compliment than that!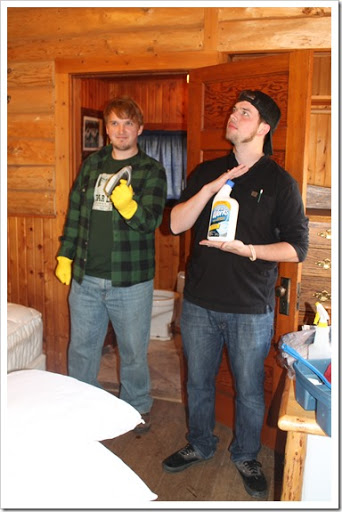 Right along those lines, every year we have several guests who come join us as honorary staff for days and even weeks before we open. We are blessed with an incredible ranch family who merely long to be here as quickly as they can and so offer their helping hands during our pre-season before turning right over into full-time guests for our opening week. Are we lucky or what?! Patty, Gary, Angie, Denise and Jeff—we love you guys!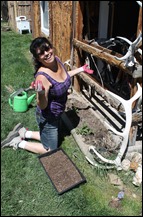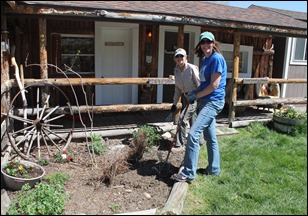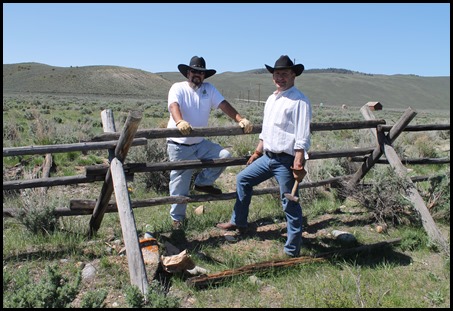 You can see the ranch is coming to life!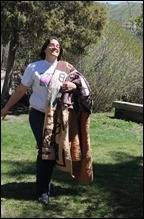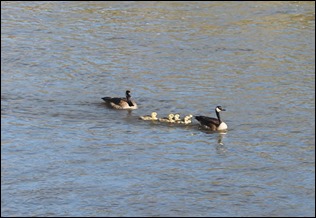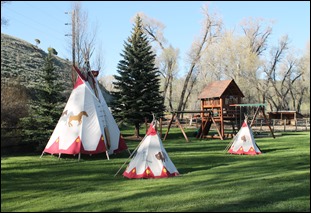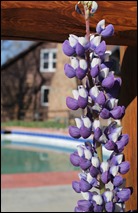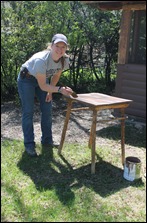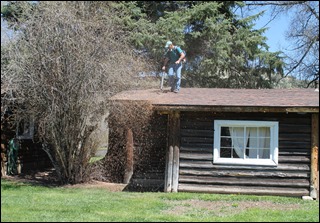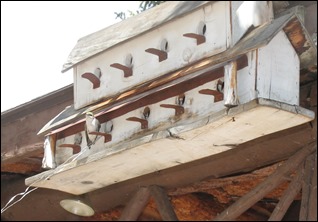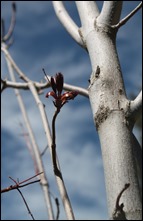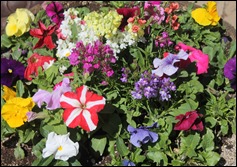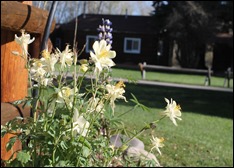 We saved a spot for YOU—come join us!