We Can Fix That
Jun 23, 2013 by barlazyj-ranch
        Life is rough out there. So here at the ranch, we want you to know that whatever your worries, ailments and woes—we do our best to keep you covered when we can. The therapy is just something we throw in along the way for free….. Feel like you're stuck in the same routine? We can fix that…..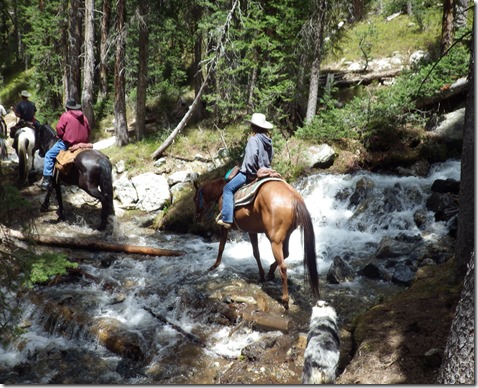 Didn't get your fill of snow this past winter? We can fix that……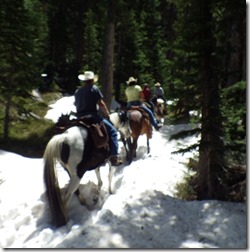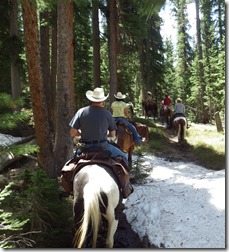 Feelin' a little too warm out? We can fix that…….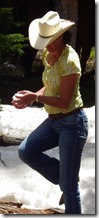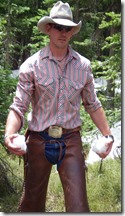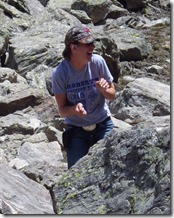 Fingerprints on your camera lens need cleaning? We can fix that……(INCOMING!!)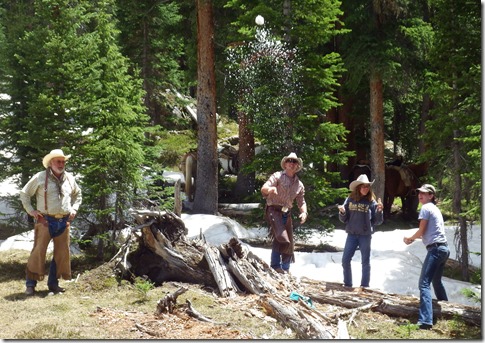 Can't find the right way to tell someone how much you love them?   We can fix that….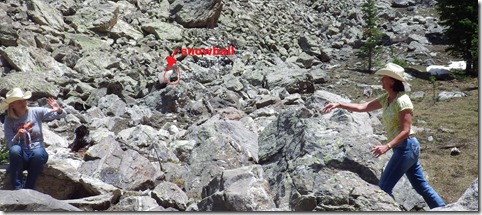 Needing some wide open spaces, good friends and a mountain to conquer? We can fix that…..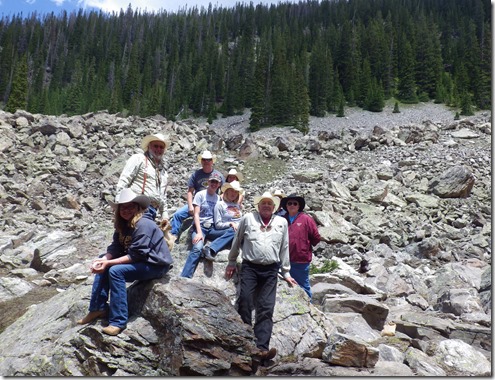 Didn't bring your toothpick for out on the trail after lunch? Our cowboys will hand carve ya one!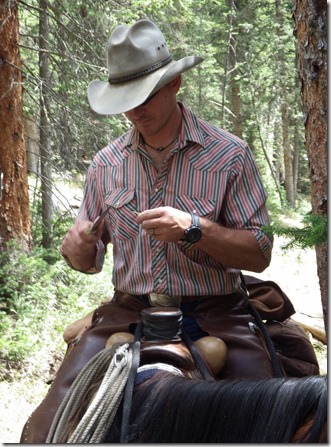 Dreading rush hour traffic? You won't dread ours!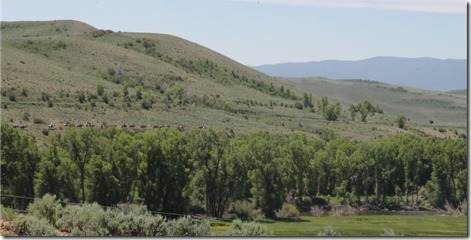 Need some home improvements? We'll send in the big guns!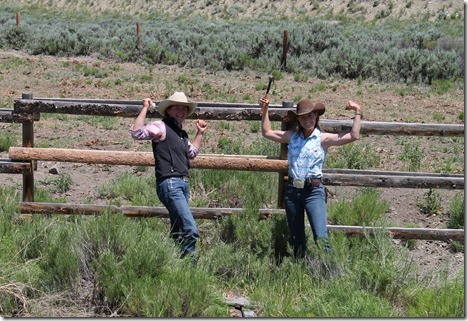 Need to build some bridges and find a new path? We can fix that……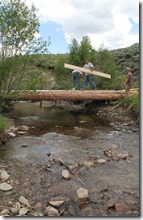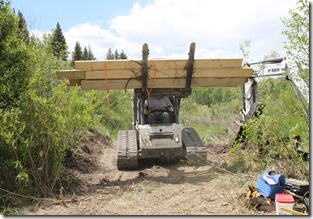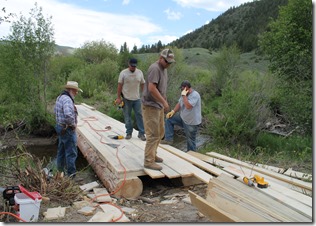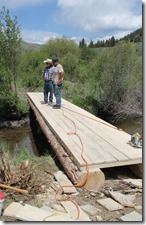 (Click on the picture to see the new bridge site for the Breakfast Ride!)
      Wind blow down a tree that fell on your petting farm pen and released four donkeys, two goats, one miniature horse and one podonkey (yes, it's a thing)who went all different directions straight up the road?? It'll take a while. And a lot running. Back and forth. Waving your arms. Much to the delight of your guests. But believe it or not….                                                                                    ………...WE CAN FIX THAT!!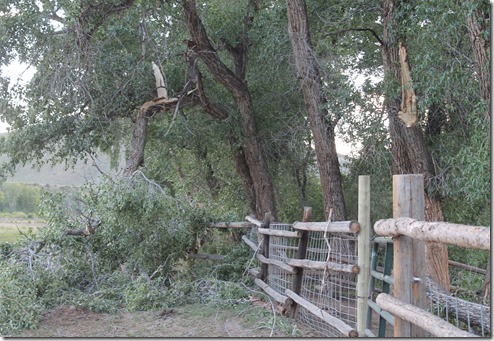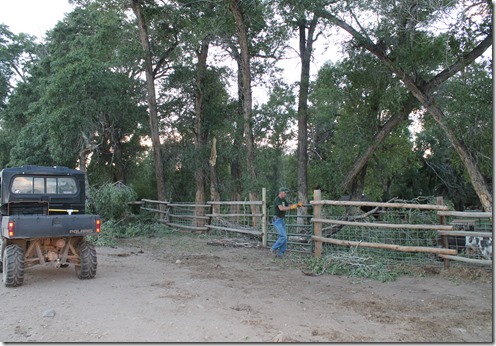 And last but not least. Do your kids keep begging you for a pet to love? Well, we can't FIX that per say……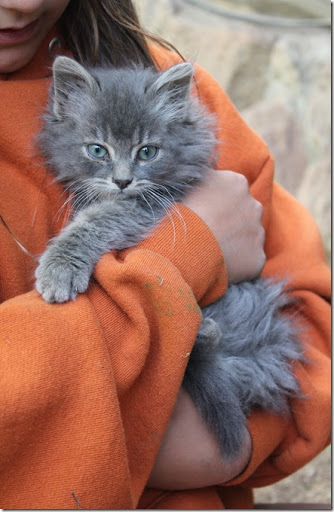 ….but we can sure put a band aid on it while you're here. XOXO, The Bar Lazy J