Livin' the High Life!
Aug 05, 2013 by barlazyj-ranch
        Our views around here are pretty spectacular, but there's one thing that can take any scene and make it even more extraordinary. And that? Is seeing it through the ears of your favorite horse….home, sweet home—Parshall, CO.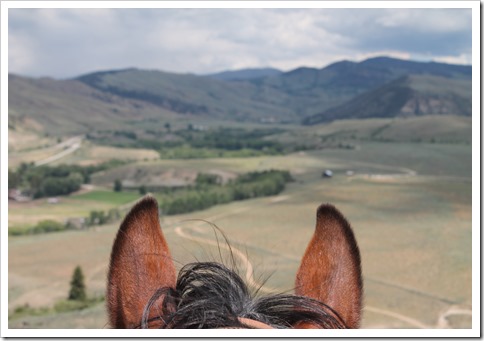 And what a home it is for some very lucky pooches! Our guests always tell us, they want to "come back in their next lives" as a ranch dog—and we gotta admit, it would be tough to do much better. A backyard that goes for miles, hours of trails to discover every day, all the ground squirrels you can chase, dozens of guests who rush to give you belly rubs, delicious cookout leftovers, the Colorado River for a water bowl….yep. It's the doggie lottery winners around here. Even a one-eyed dog can see that!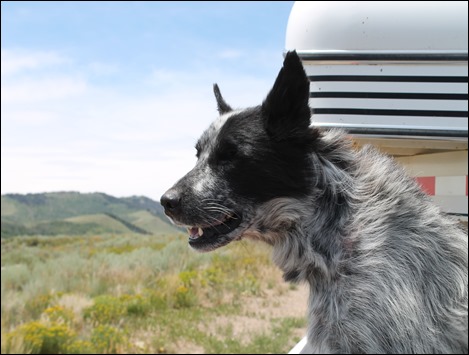 One of our talented guests makes a sketch of Remi. We think he actually posed for this….(Paparazzi is everywhere I tell ya!)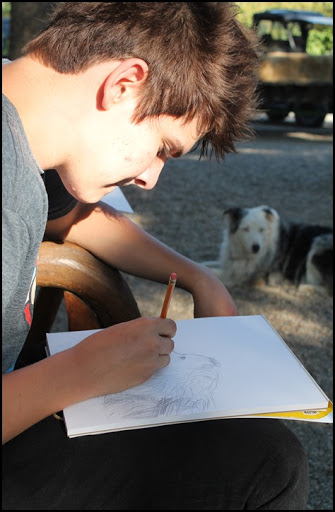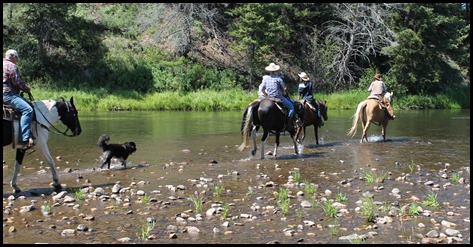 Bear continues to settle into his new life here at the ranch. It's obvious he's finally figured out how good he has it! It took a few lessons from the other ranch dogs to learn all the ropes—like running up in front of a ride to catch a few minutes of rest and shade, entering the river downstream of the horses, and where to sit at the breakfast site in order to increase your chances of catching an accidental dropped piece of Eddie's famous bacon!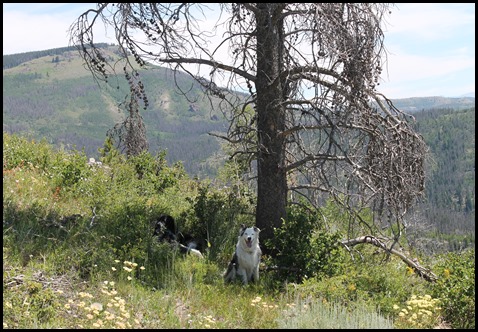 A beautiful day for one of Jerry's High Country rides!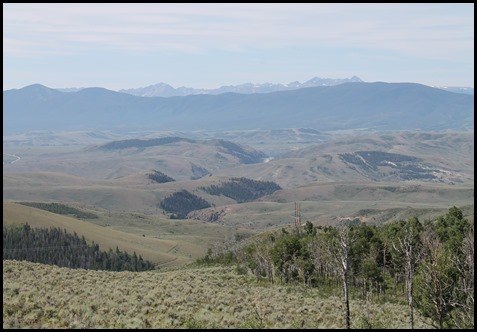 And when we say high….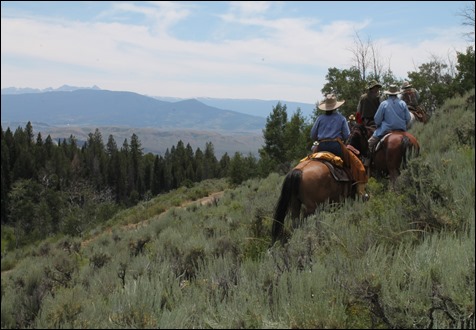 We mean Rocky Mountain high!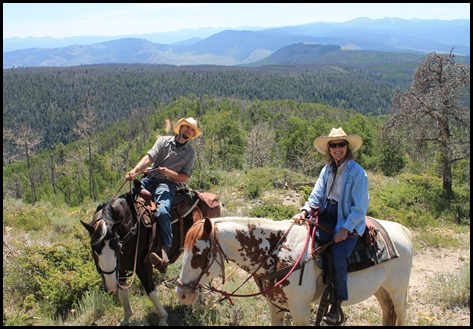 Lunch break!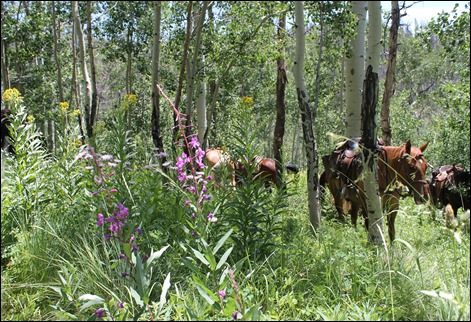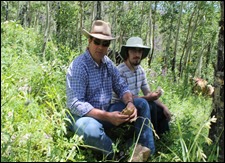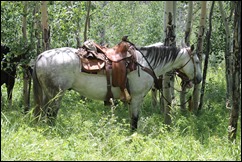 Then back on the trail…. or in this case—there was NO trail.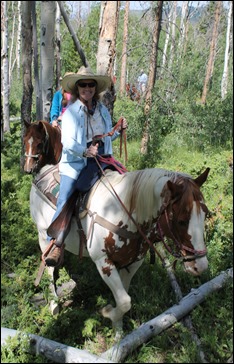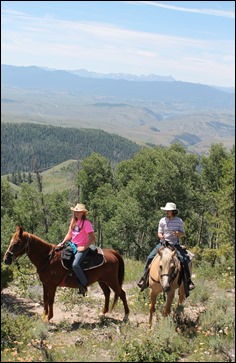 We need "I survived Grouse Mountain" t-shirts! What a day of adventure and fantastic friends!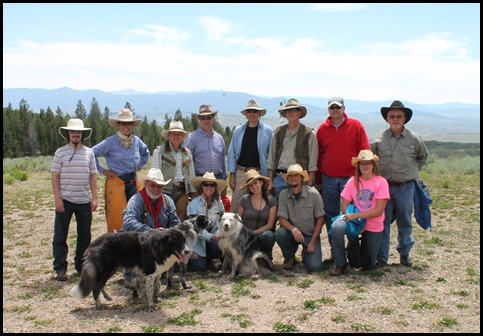 Fly-fishermen making the most of the last light of the day…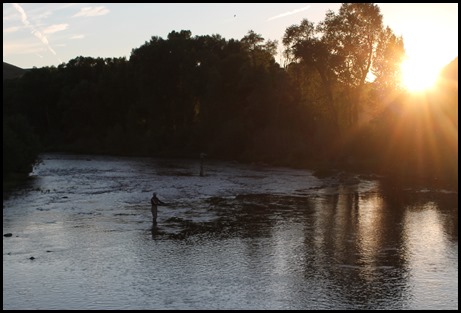 And our fly-fisherwomen sometimes show those boys how it's done!  Cynthia Llewellyn of Aledo, Texas catches yet another nice Brown Trout from the Colorado River right outside her cabin! She was on a roll this week!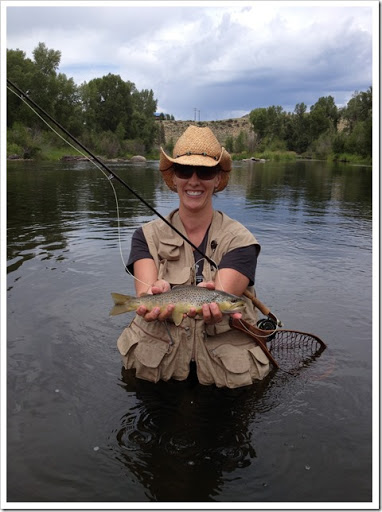 We gotta brag a bit. Our wranglers do it all. Drive teams…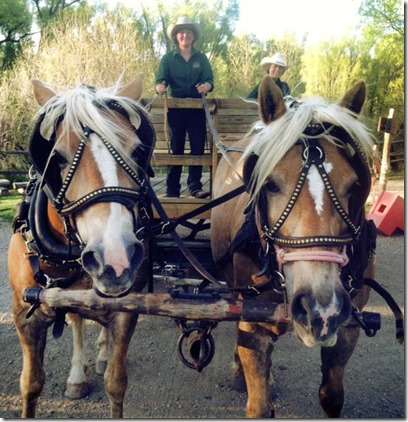 Find some really big ground squirrels…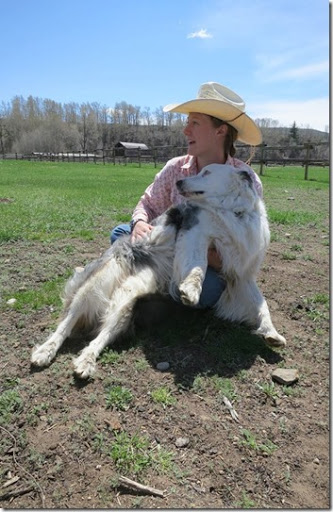 Problem solve…..
Potty train…..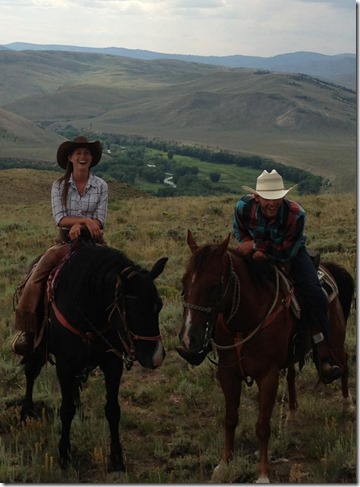 Teach with love and patience….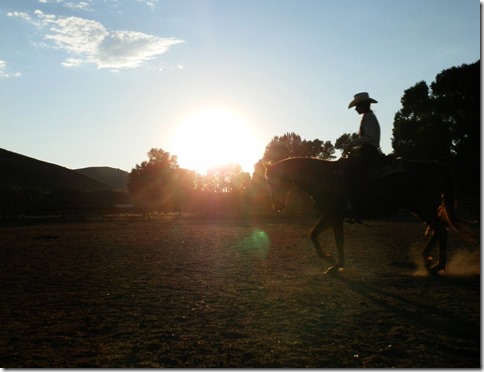 Thwart off bad guys….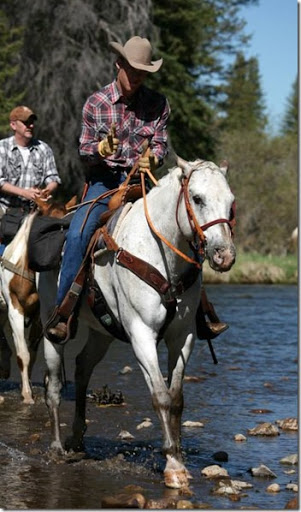 Make posters like these for guests who are missing their horses…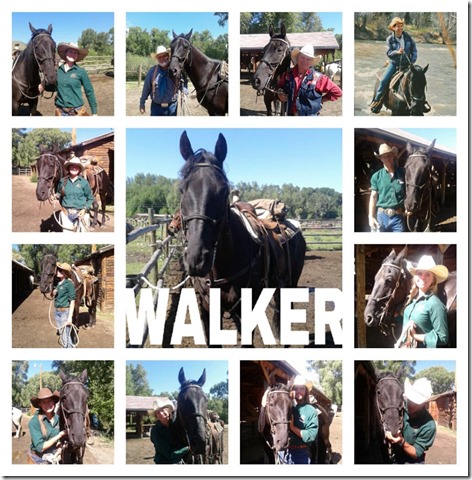 They retrieve lost hats off of sheer cliff sides….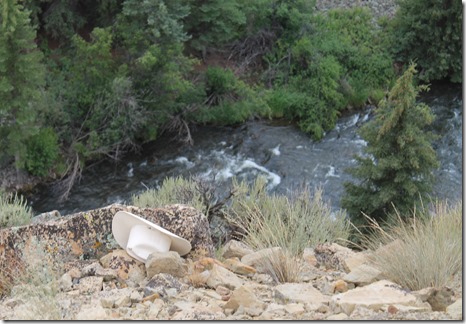 Make great vet assistants…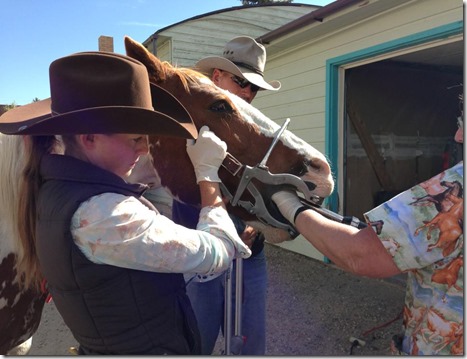 and strategically tuck their guests into rock faces to keep them dry...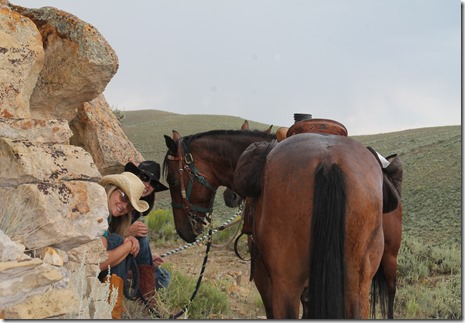 What else can we say except….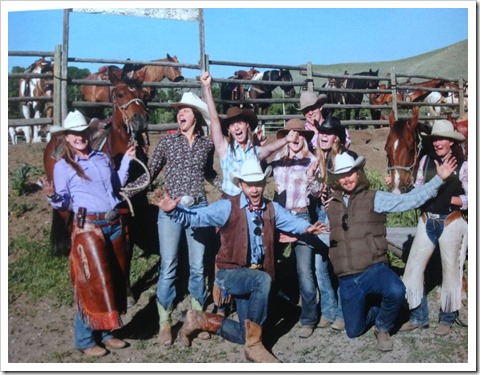 They are the absolute BEST!!

We're fired up about line dancing! Guests and staff have been packin' the house and kickin' up dust and heels!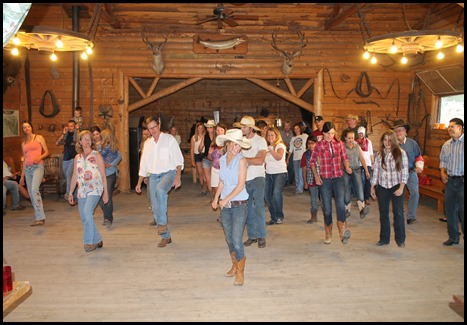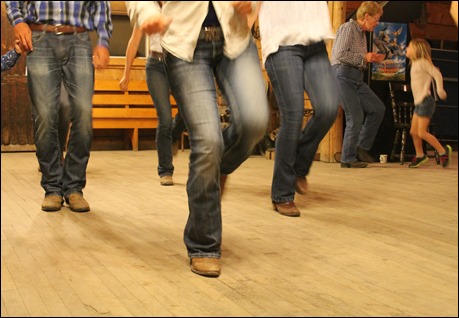 Best boot stompin' in the Rockies!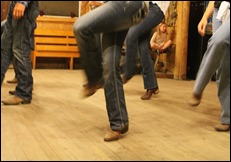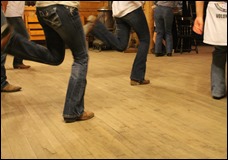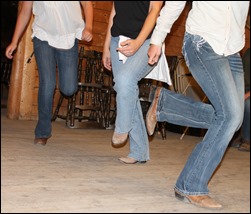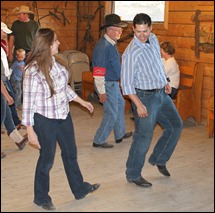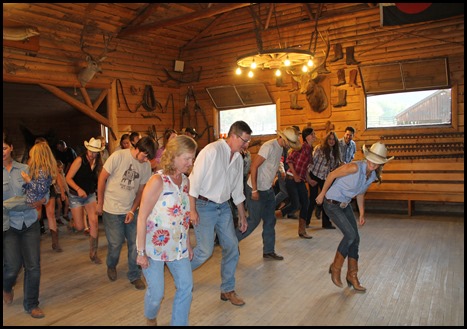 The summer is flying by and it's hard to believe July is at an end. We've been having so much fun, we literally forget there are just a few more family weeks left. We still have a bit of availability left some weeks if you need a last minute get away. Your horse, your swing by the river, your cozy cabin, your seat at our dinner table, your waders, your spot at the campfire—they're all waiting for YOU!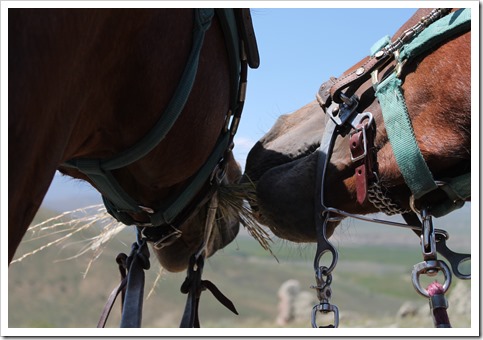 There's no one else we'd rather share it with!