We'll Never Get "Over" these Rainbows!
Aug 14, 2013 by barlazyj-ranch
At last we've been getting a summer with more typical afternoon showers and that has things as green as we've ever seen them for early August. But we're surrounded by something else we don't remember seeing for years and years and it has everything to do with the great moisture as well—crazy amounts of wild berries! It's truly a year for the taste buds of the bears (we haven't seen them at the door of our freezer lately thank goodness) and we think it's because of all these delicious berries in abundance EVERYwhere. "Organic pick-your-own" blueberries at every turn—fill your buckets! Not as sweet and quite a bit more seedy than your grocery store variety, but still a fun treat when you can grab a handful off horseback along the trail.  Unless there is a bear already present there. In which case we yield to the bears…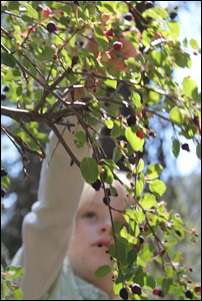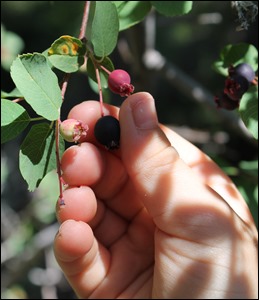 We love this. Just look at this precious photo depicting the strong bonds of friendship made and cherished here every week at the ranch. The only thing that could make it sweeter…..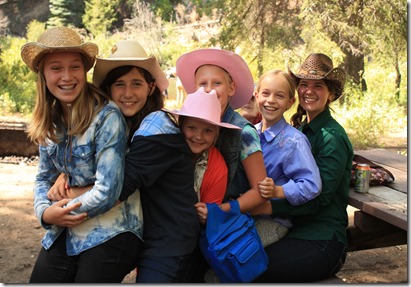 …..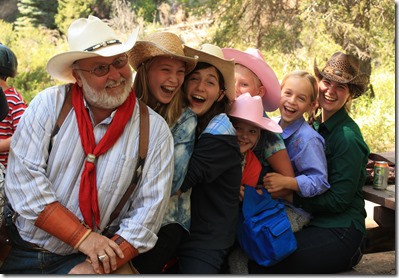 is a photo bombing by Jerry.                                                        

(Oh but maybe it wasn't Jerry….maybe….it was his evil twin…)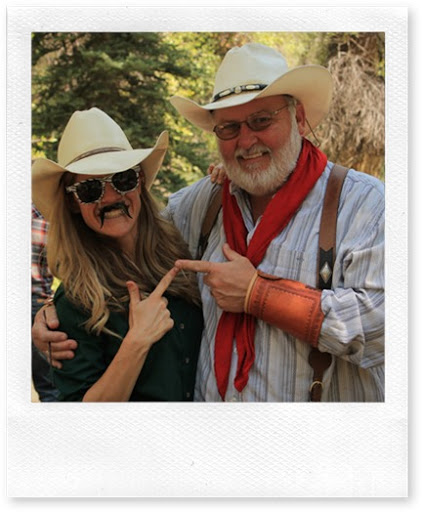 Another familiar face some of you old-schoolers may remember! "Sam" was a wrangler for us starting back in 2002 and again in 2003 and now lives in Missouri with her husband and son Alden. She and Alden have made visits out the past two years for a week and it's been such a treat to see Alden bask in the magic of the ranch like all kids do. It brings something to life in them entirely different than any other place. Such a joy to see them both!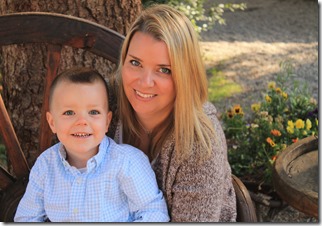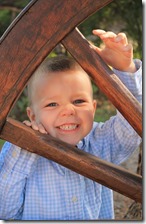 Hmmm….can you guess what this is? We're posing for your Christmas cards this year—with a few extra kids and dogs! (Easy right?)  Not sure yet how they turned out but…..you'll find out at Christmas! (Torture I know.)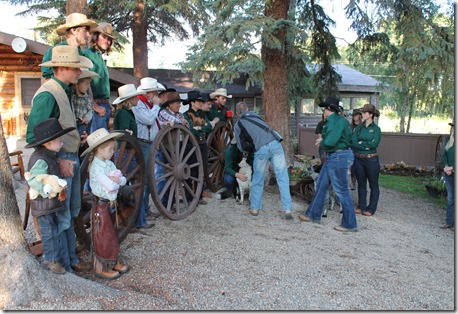 Head 'em up and move 'em out!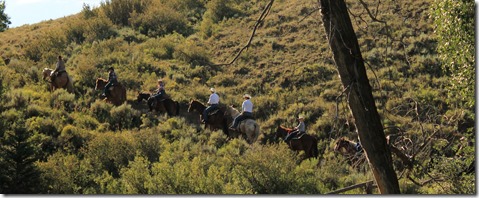 There's no wastin' daylight around here!        

        Another staff night to rejuvenate and laugh with the ranch family. We headed up to do some bowling and have you ever noticed how different everyone's personal bowling style is? Perhaps it even reveals something about their personality. We have absolutely no single solitary idea what that might be. But uh—let's just check it out….. We have the high-leggers. The low-leggers. And the two-leggers. (Notice no boot-leggers. That's good.)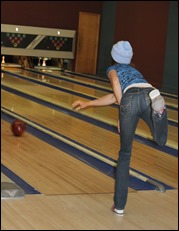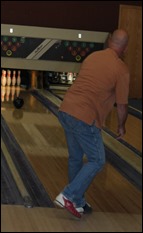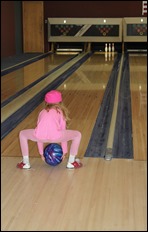 Aw yes. And of course: the Freddy Flinstoners. (This would be one of our line dancing superstars right here, so if you've done the Cotton Eyed Joe with us—you recognize the reference! The rest of you will just have to make it out so you can find out for yourselves! <evil laugh>)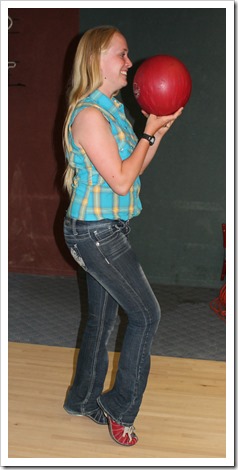 Then you have the score calculators-- hmmm….wonder why that is…(Perhaps because she's been a coach for 40 years…she's all about playing fair… good sportsmanship… and her name is synonymous with really high scores….)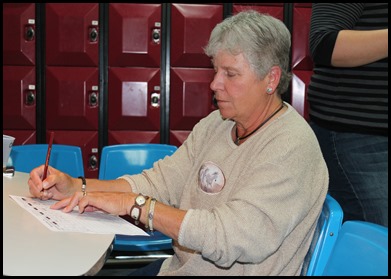 Gotta love the enthusiastic fist pumpers…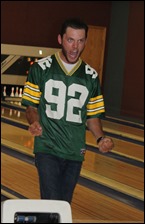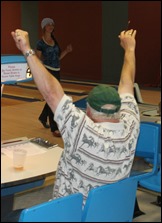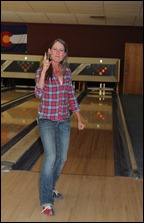 The "I'm gonna just turn around and smile no matter how I do"-ers….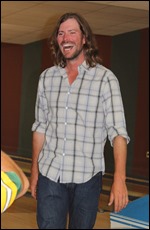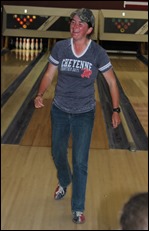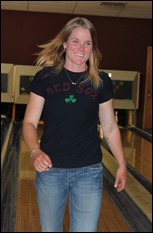 There are always a few trash-talkers….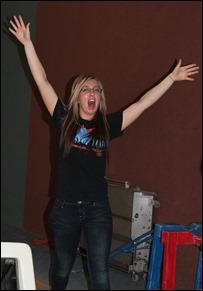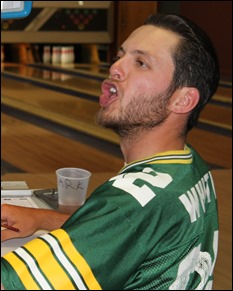 The celebratory dancers….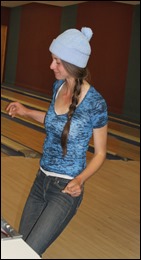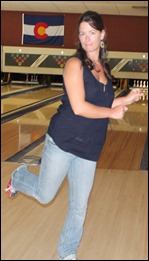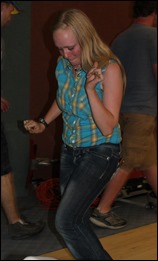 The spontaneous-but-actually-not-really-so-spontaneous line dancers….(Hmmm….just pointing out that "White" guy is totally off….)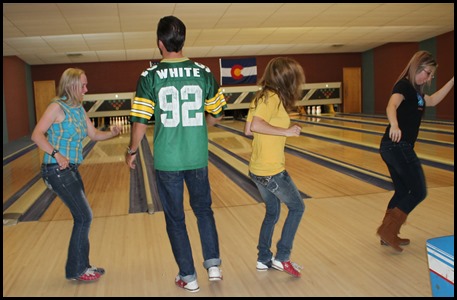 And last but not least, we have the self-loathers. Bowling causes you to look deep within your soul….recognizing your imperfections….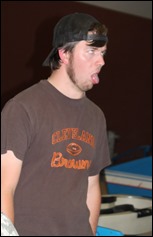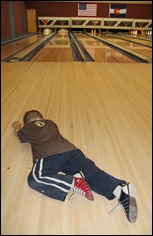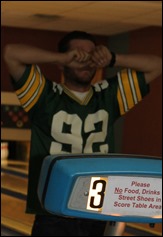 But it's so nice to know there are close friends nearby who love you just the way you are. Who would never laugh at you. Or make you feel any more foolish.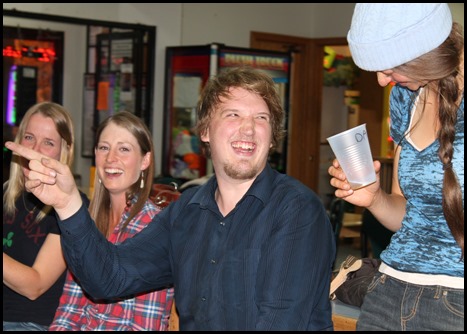 Oh and there is absolutely no gloating. Ever.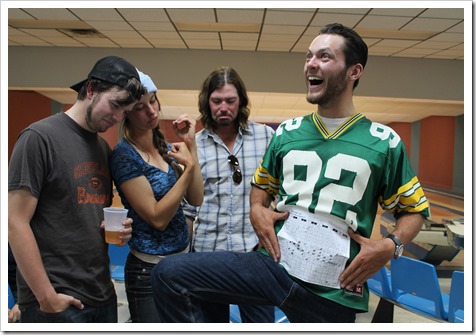 Cause that's what family is for!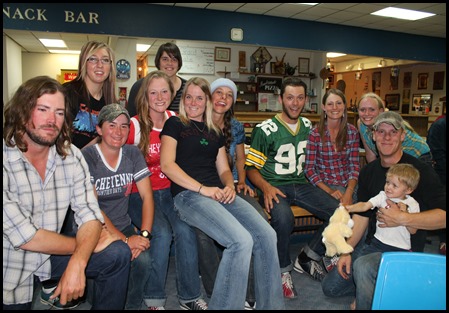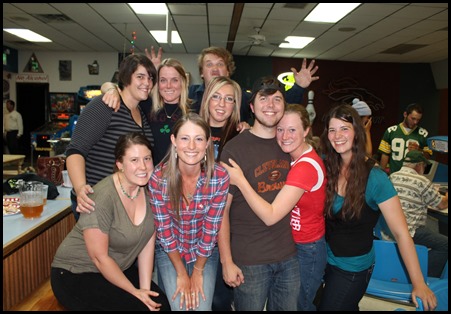 We mentioned before the rain has kept things green and gorgeous and even the rain itself makes for some spectacular views. Here are just a handful of recent photos to show you what you've been missing!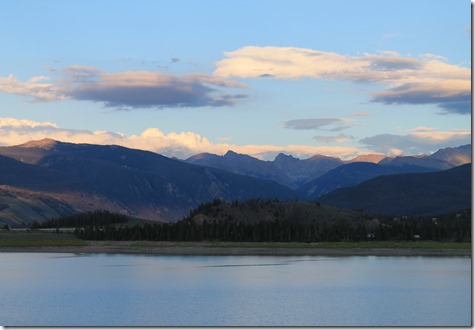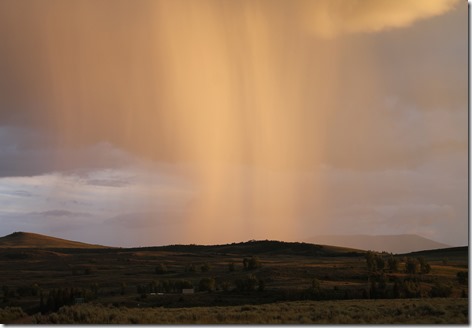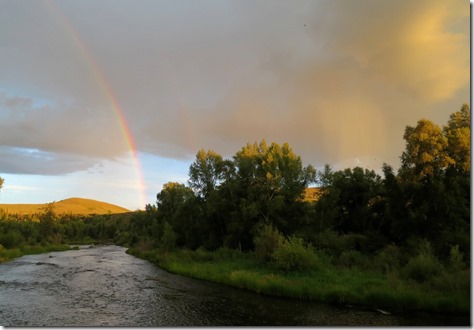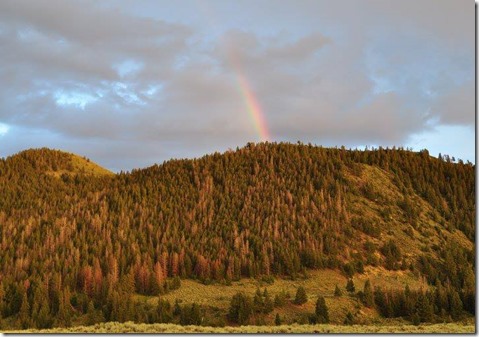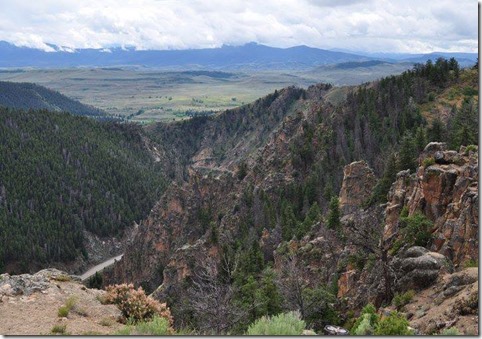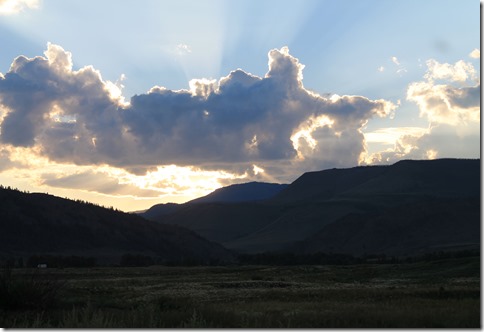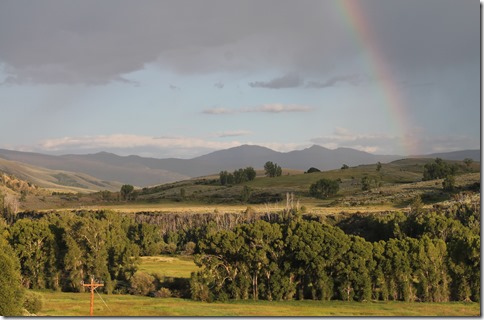 (No, no—no gloating….ever. Don't forget.) Come join the fun!