A Lazy J Spa Day
Feb 25, 2014 by barlazyj-ranch
Awwww Valentine's Day…. such a magical holiday.  The general consensus is that it's meant to shower extra love on those you hold dearest. So for us? That meant a day in the snow with our four-legged loved ones.  And for them? A day at the Bar Lazy J spa…. First allow us to introduce your nail technicians…..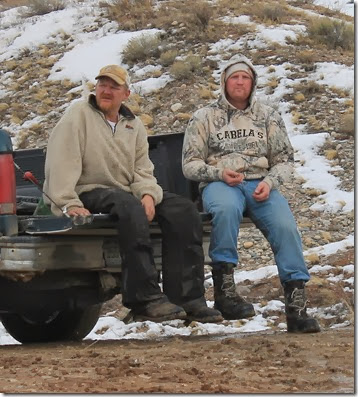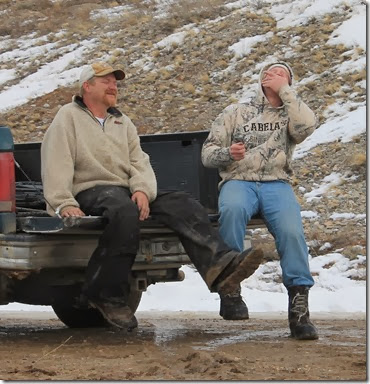 Now please don't let their rugged demeanor fool you…… ……their fun-loving side always shines through once they begin their work. ( Those are smores-flavored goldfish crackers they're eating after all….)     And our technicians take great pride in their work. No job too big or small!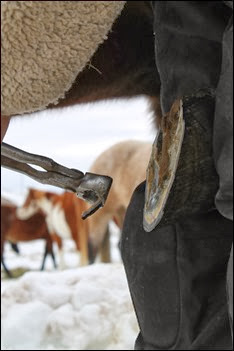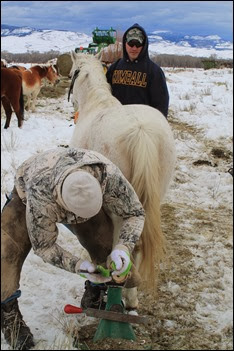 They go above and beyond to give their clients the best possible care. Or even a hug when they need it.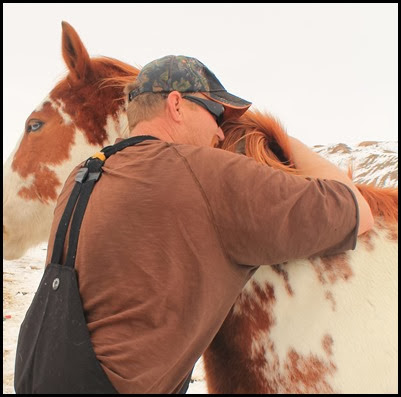 Even when the job is often a thankless one.
(We need to talk about the tipping procedures here.)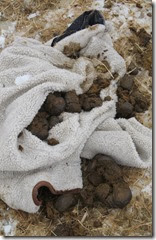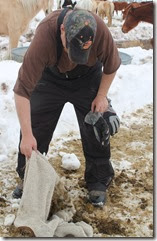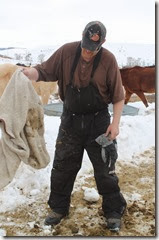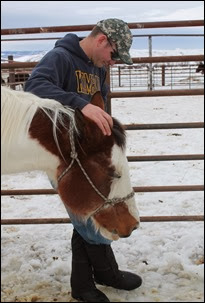 Our on-staff masseuse is trained in four different methods of forelock therapy.       And our front desk staff is simply the best!  Always ready with a smile!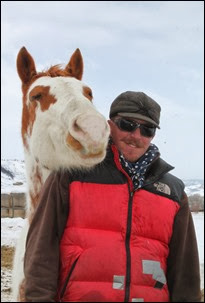 You'll undoubtedly find them ready and waiting to meet, greet and direct our large number of clients.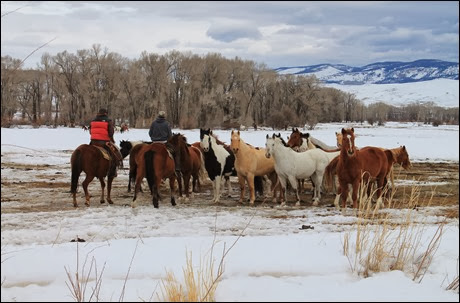 We're certain you'll find our spa to have the most spectacular views around. (This is Sleeping Indian. Do you see him?)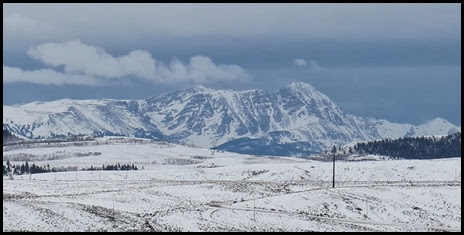 And they'll be plenty of snacks while you wait in our comfortable  lounge. Or feel free to lay down in the middle of your food and take a nap. Whichever you prefer.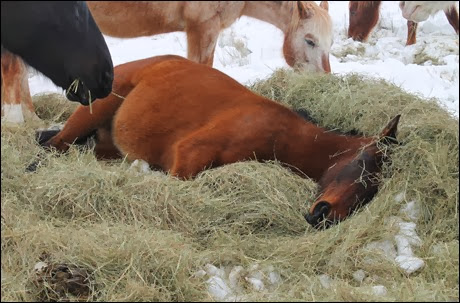 Hair services are extra.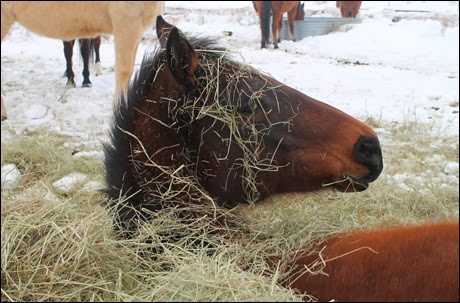 Of course we knew our Valentine's Day special would cause quite a rush…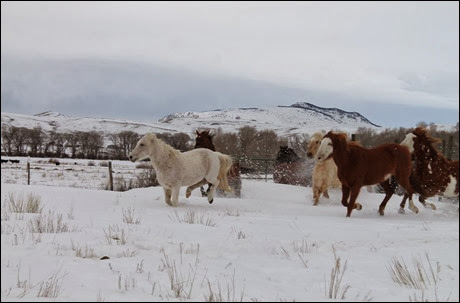 (And apparently our littlest horse is ready to break out the flip-flops—he led the pack!)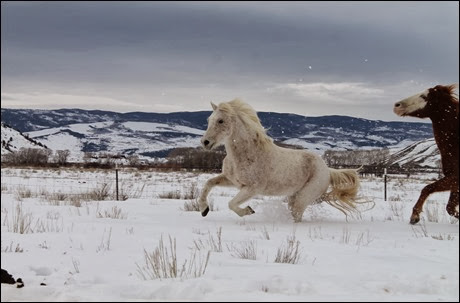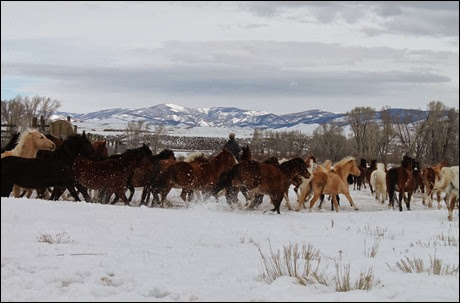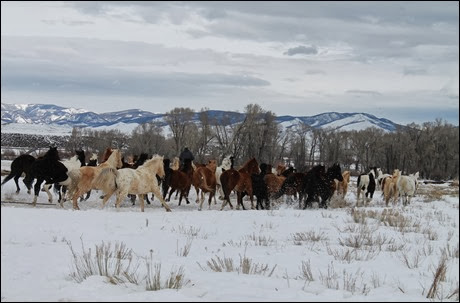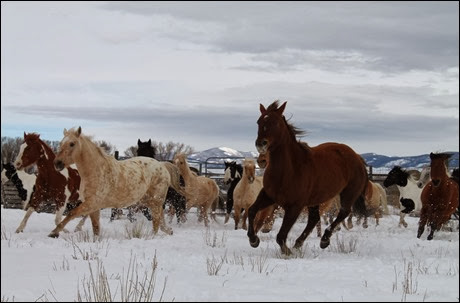 (**NOTE: When photographing running horses, be prepared to have them change course at ANY second. Then stand very still…...and keep taking pictures.**)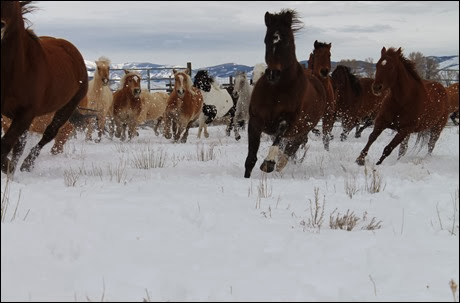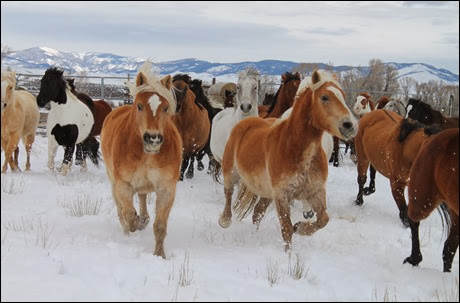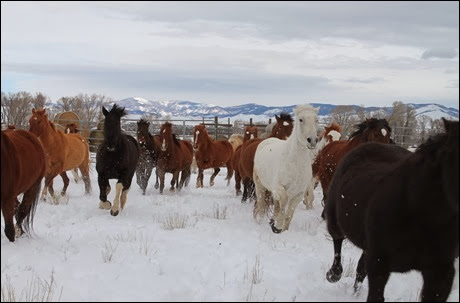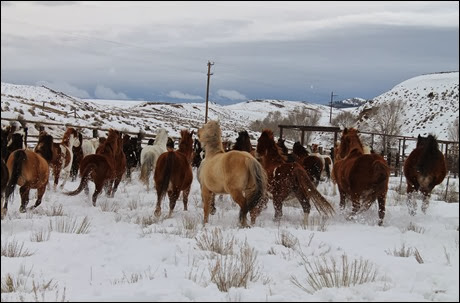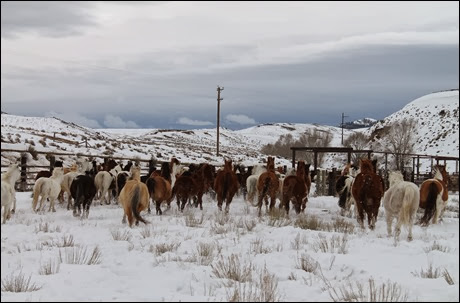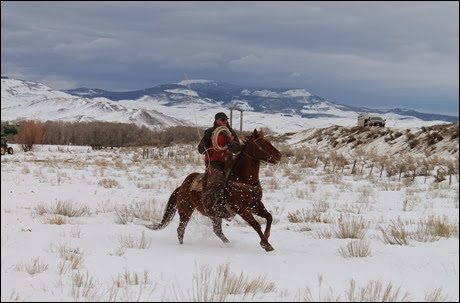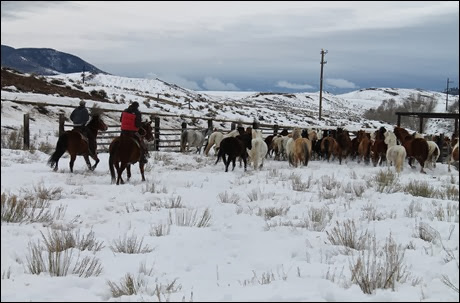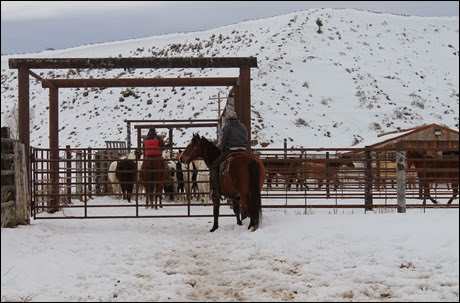 But our top notch staff was up for the task.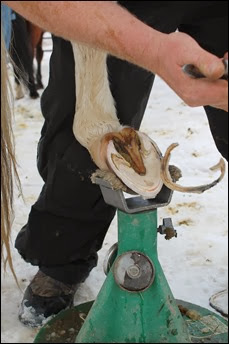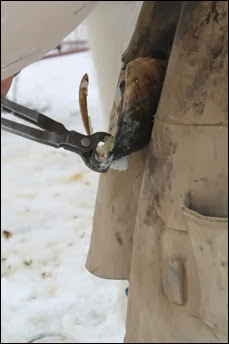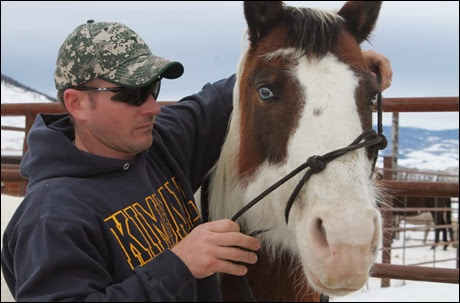 And always with those smiles!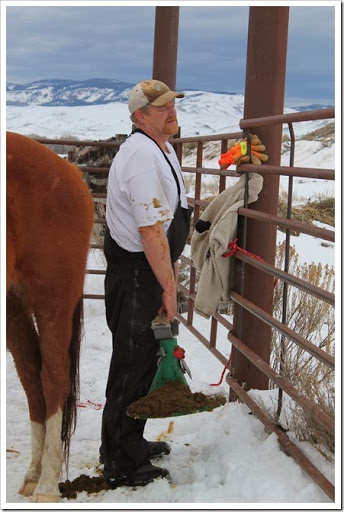 Their pedicures had our horses walking on air!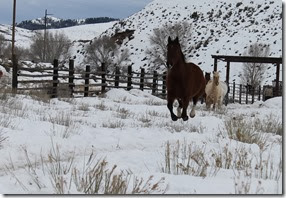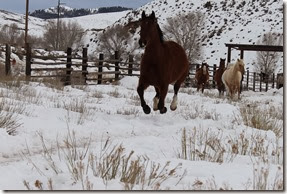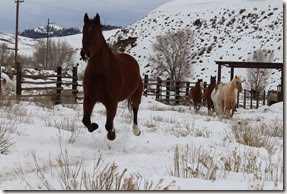 And they headed back out to pasture with a new skip in their step…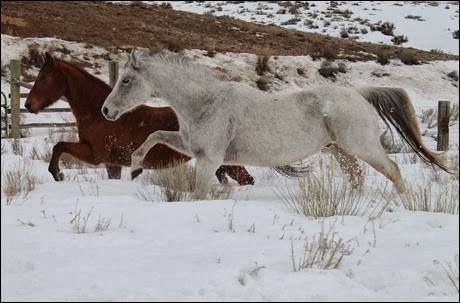 …and happy "frogs" in their feet! (A little horse humor….)                                                                                    ( uhhh ok fine…very little…)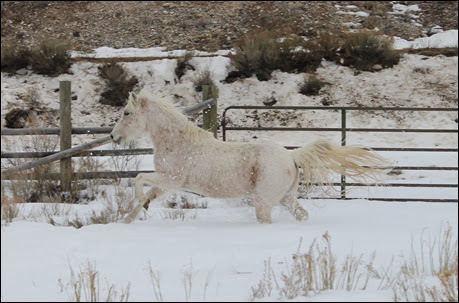 But it was a great day for everyone!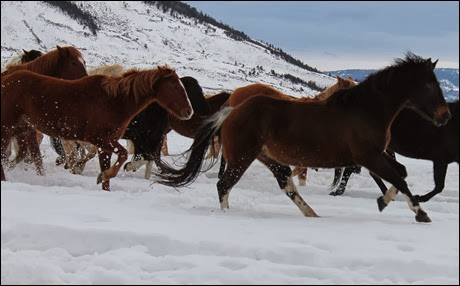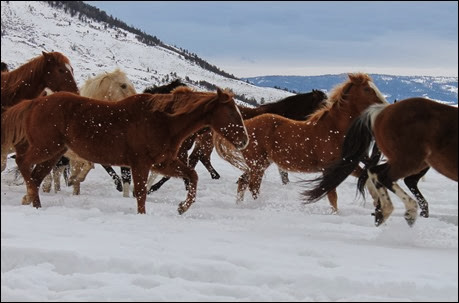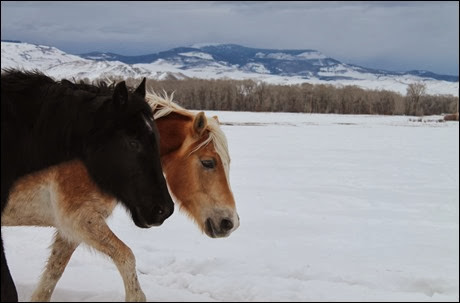 Well. Make that almost everyone. But sometimes ….love stinks ya know?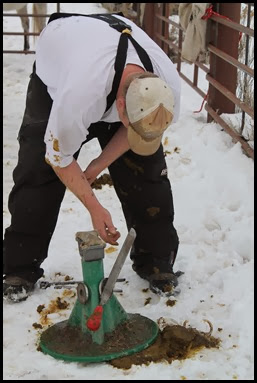 So we know what you're thinking. "Who would want to spend their Valentine's Day trimming horse feet ??" Right? Well …if this holiday is really about showing extra love to the ones who mean the most to you?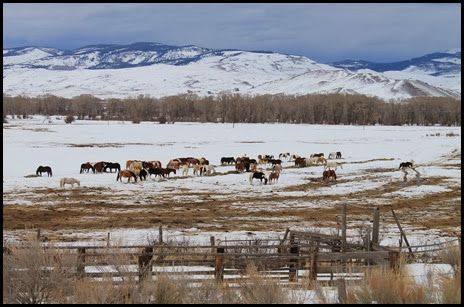 Then that's exactly what we got to do. And ya gotta      LOVE  that.