Crossing Rivers Again!
Jul 03, 2014 by barlazyj-ranch
      Well if you were following us throughout the winter, you probably saw the great snow season we had here in the mountains. That is WONDERFUL for a LOT of reasons—including the ski economy here in CO, water sources for the animals, the hayfields here in the valley and the wildflowers up in the high country. However, an extra couple (or dozen) feet of snow means there is a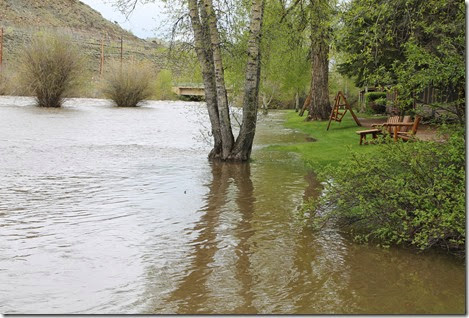 LOT more melt off and most of that water makes its way to the Colorado River-- which of course flows right here through the ranch!  Fortunately the melt off is slow and controlled, but as they release more water from the reservoirs as they collect the snow melt, often the river rises and this happened to be one of those years. No chance of a flash flood situation here—the water is slow and predictable as the county calls us to tell us when they are releasing—but still it makes for a few changes here on the ranch. And one of those was being unable to do our usual Breakfast Ride Wednesday morning the past several weeks. The river, as you can clearly see, was much too high and fast for crossing.  Would you believe our normal river level is down by those willow bushes you see out in the middle there? But luckily we have plenty of room in front of the cabins to allow for the river to rise.  It's not a 100+ year old ranch for nothing!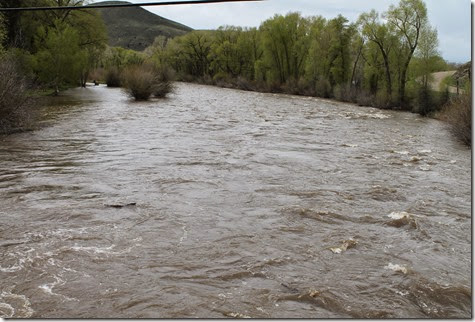 So you can imagine our excitement that we were finally able to make the river crossing this past Wednesday!! Our Breakfast Ride is the only ride we all ride out all together in family groups and you can hear the laughs and conversations between friends and wranglers fill the valleys as we make our way to our hot breakfast cooked over the fire by our amazing chef. It's a favorite of guests and staff alike! The views are amazing, the food is even better and the company is the BEST!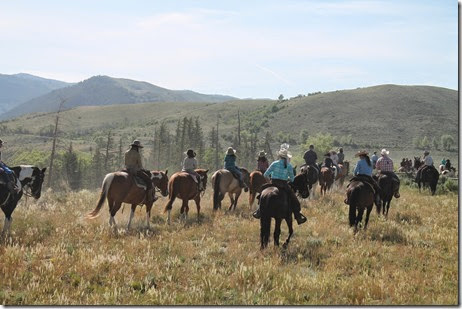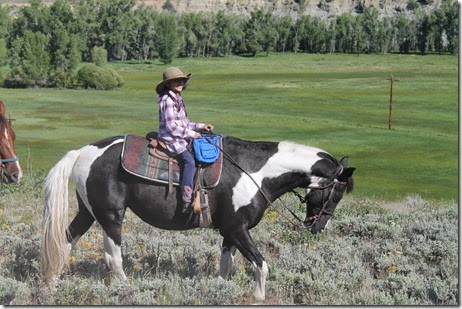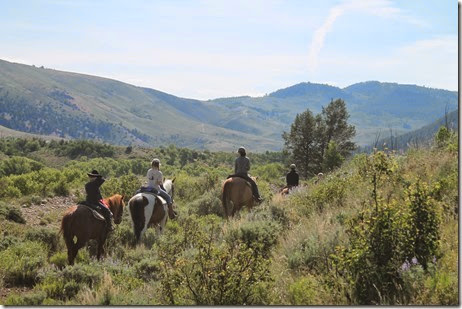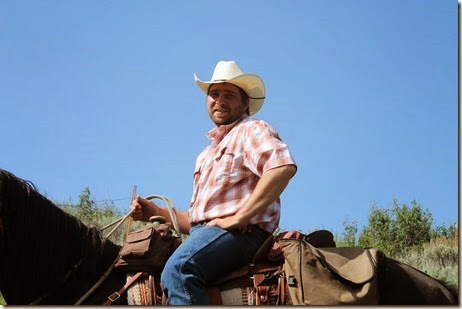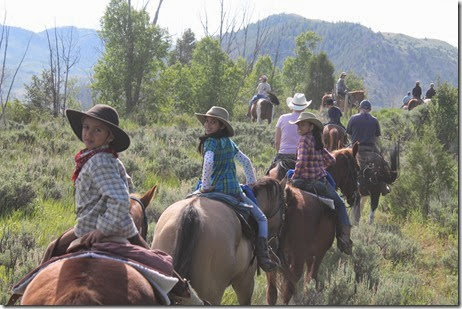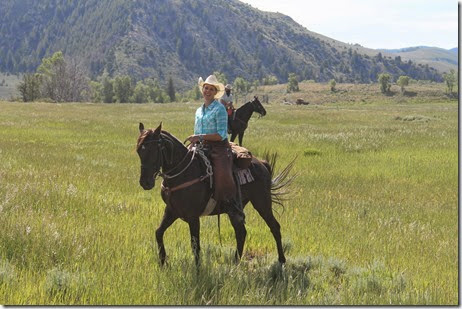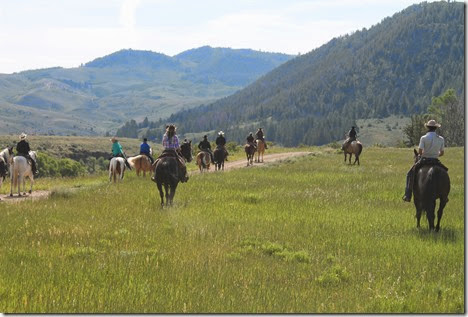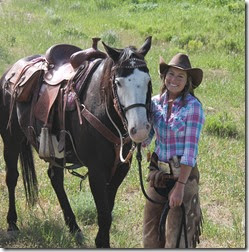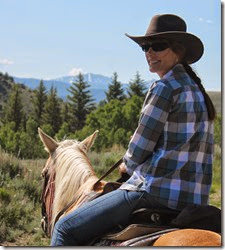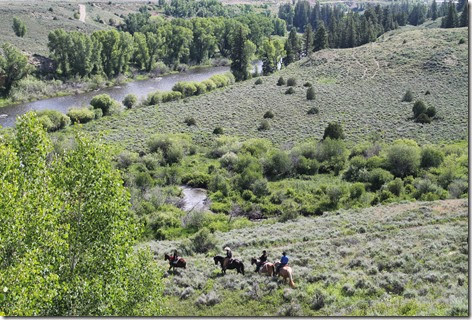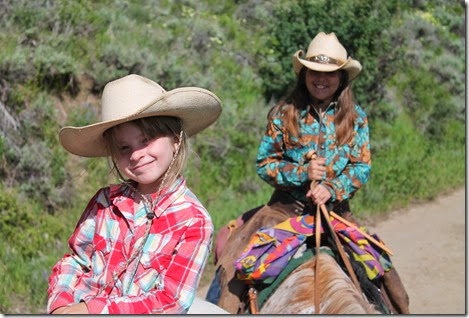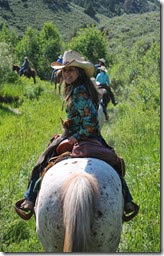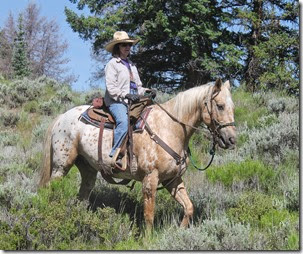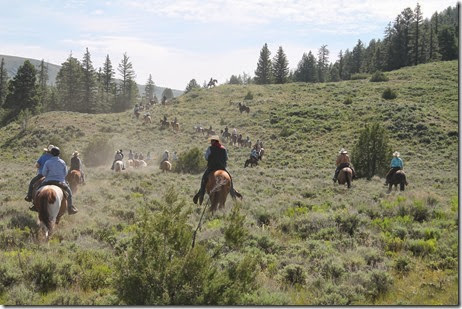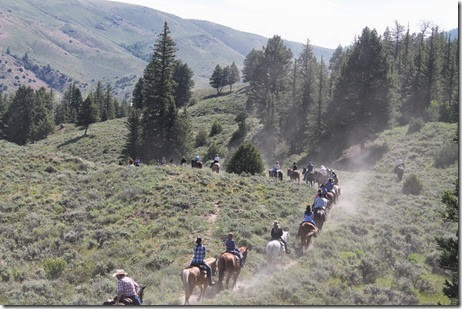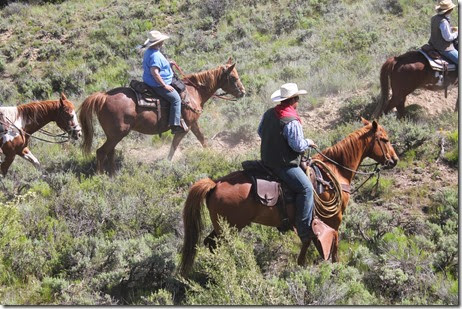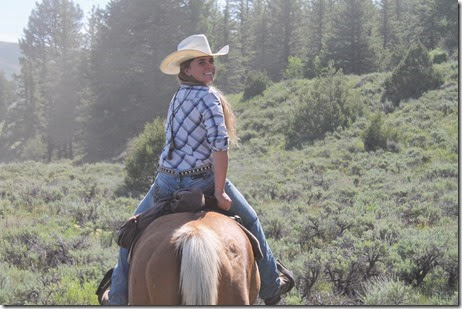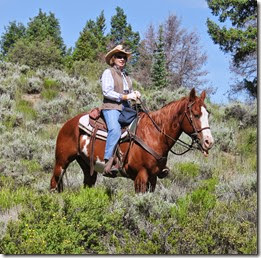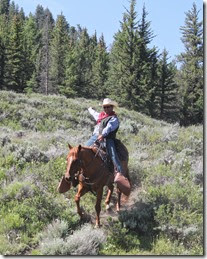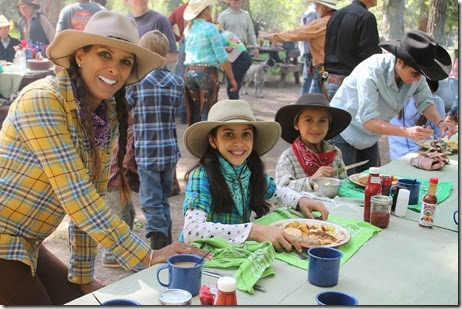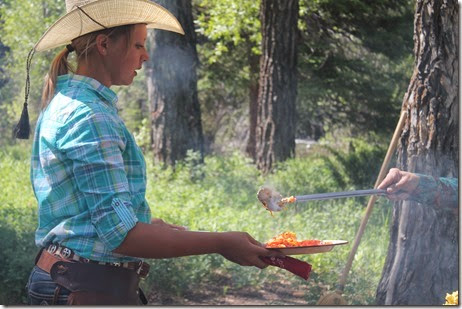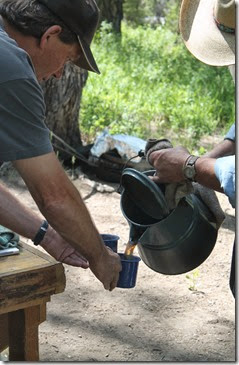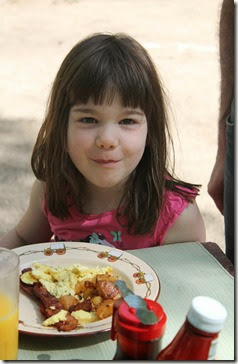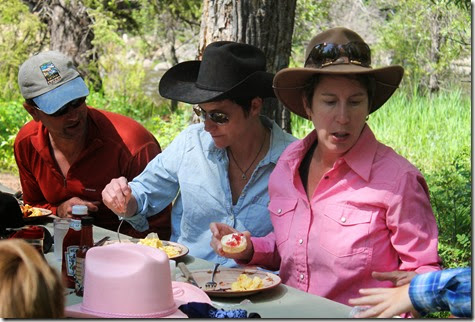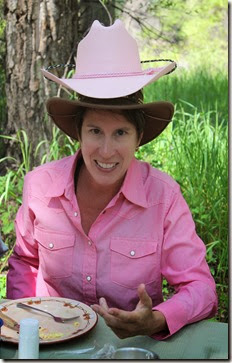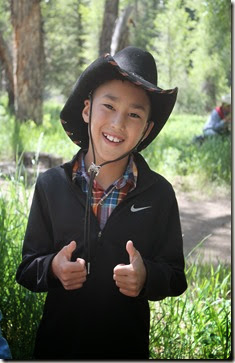 What a day!

     With the river down, last week was also the first week we were able to make it out on our regular kids' all day ride to the awesome SAND DUNES! And what a time we had! First some lunch to fuel the body…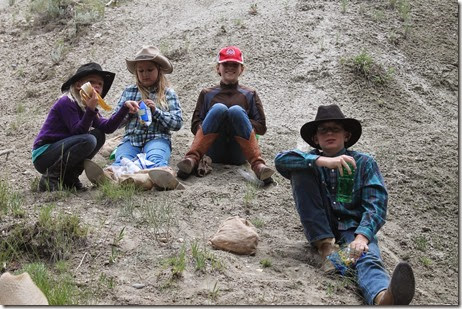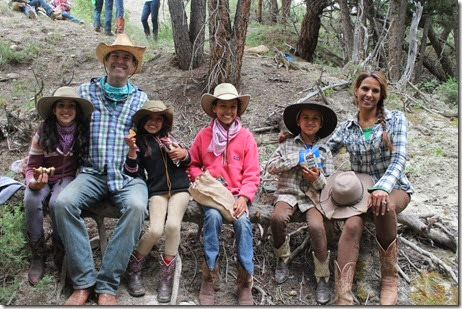 Then a short climb…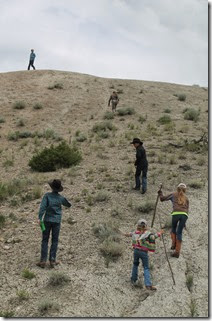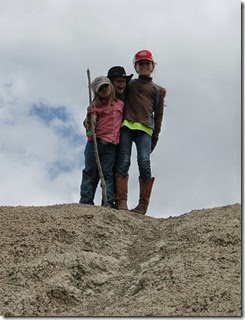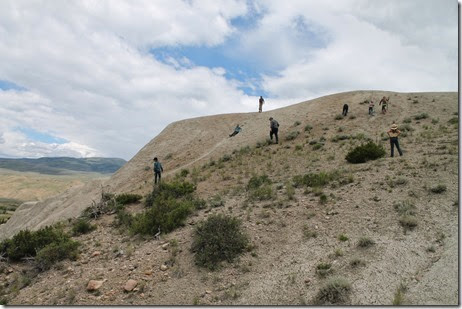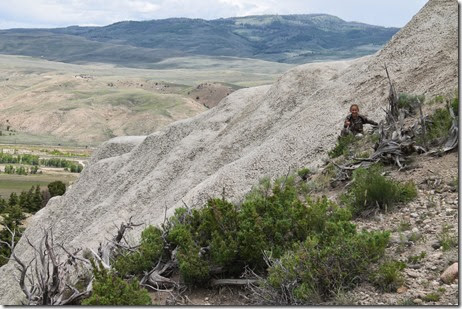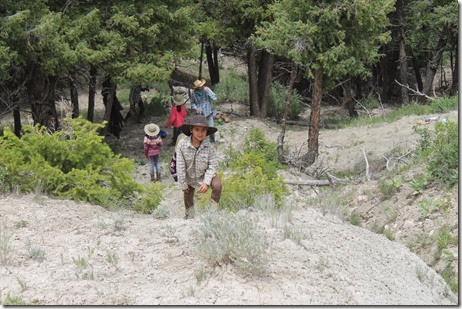 And then we hit the sand!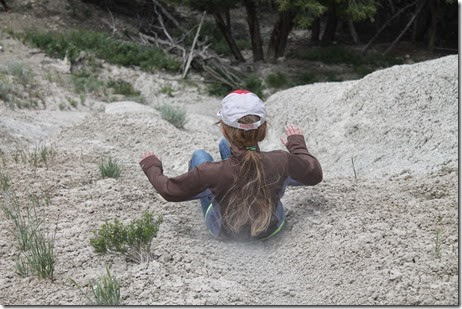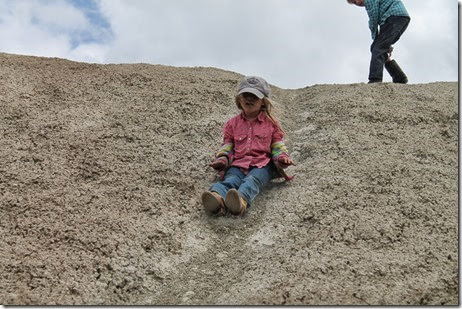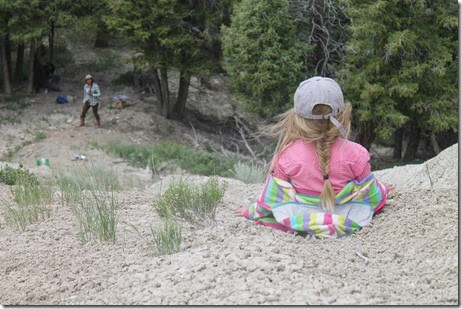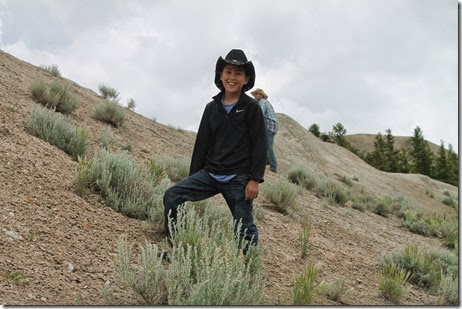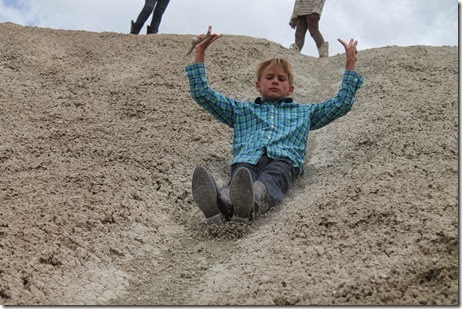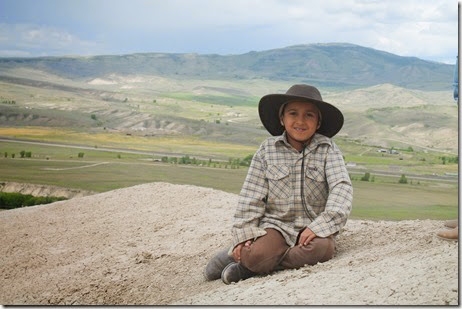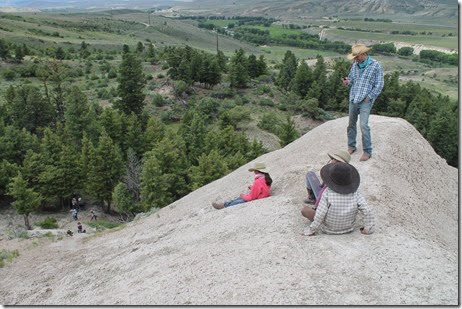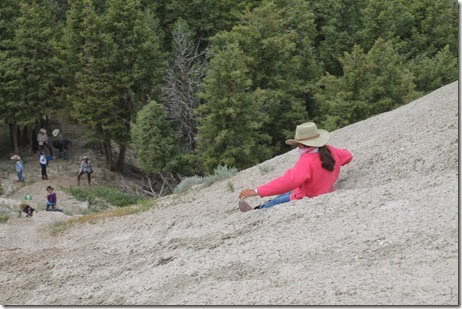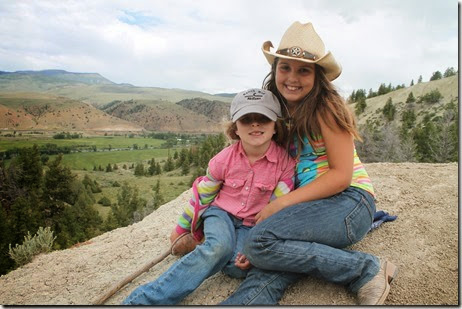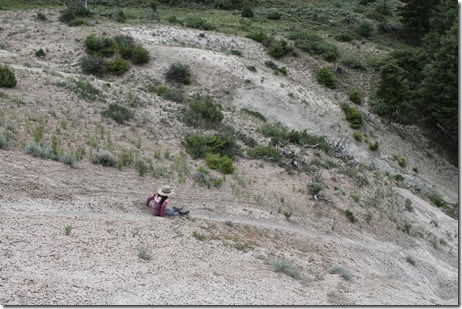 Not just for kids either! Dad wasn't going to miss out on this  awesome opportunity!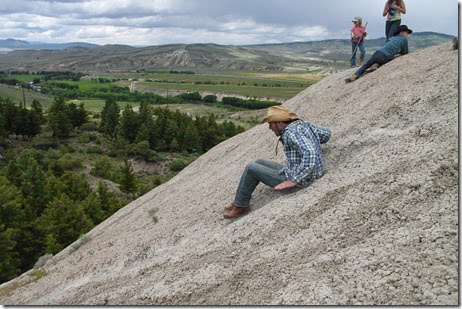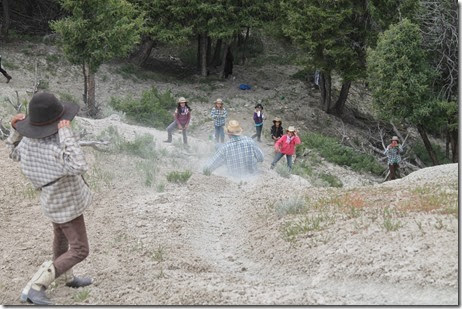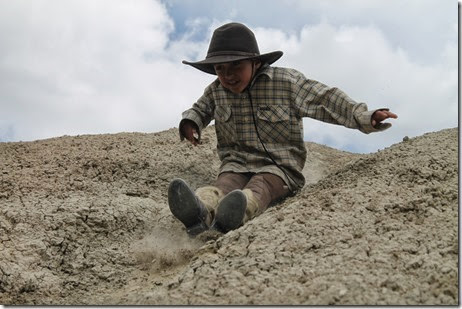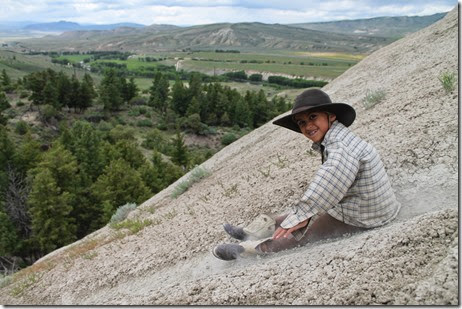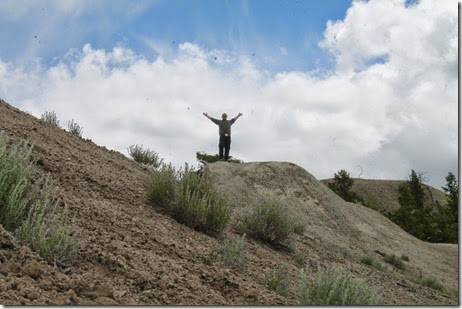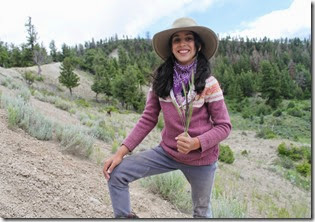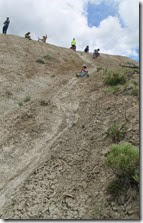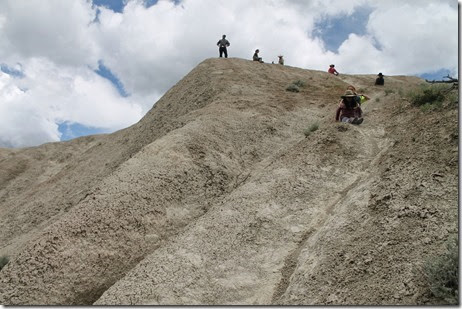 Then we loaded back up…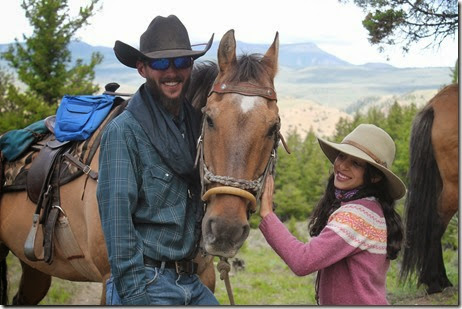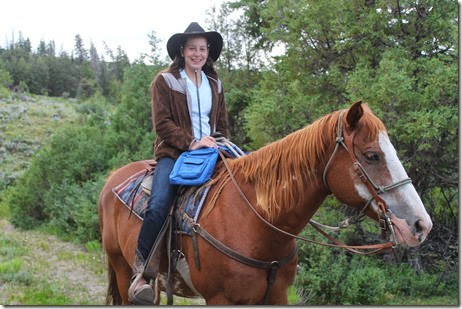 …and continued on our way! What a great lunch break!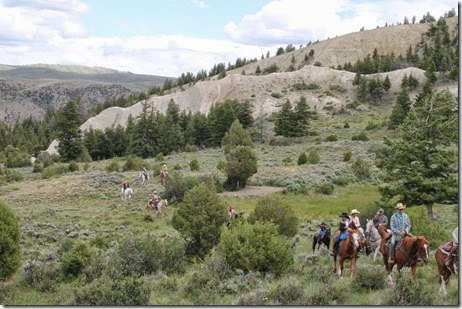 Anyone recognize this fella here? Drew is our Assistant Ranch Manager's (Sue) son and he's been spending time on this ranch every summer since they first joined us 15 years ago. He worked several summers on the ranch as well, including as a Kid's Counselor one summer. Well it just so happens he's here visiting for a few weeks and when he heard we were headed to the sand dunes—there was NO WAY he was gonna miss it! And we're so happy he came along. Everything's fun when Drew is around! (Plus he knows EVERY kid song known to man…and we WILL be singing them on horseback!)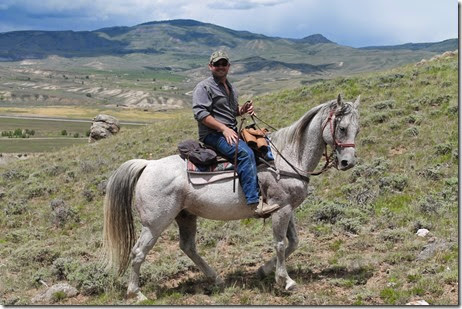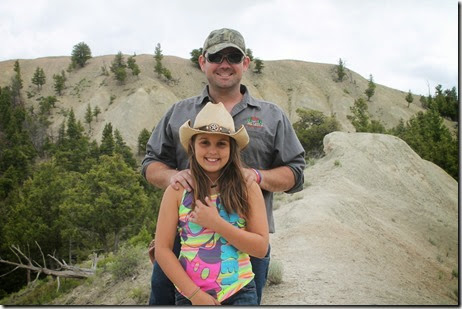 The second half of our ride was as fun as the first. And the views? Are endless!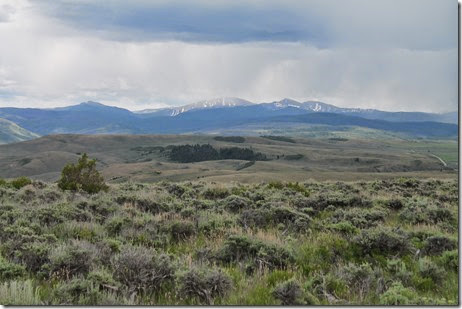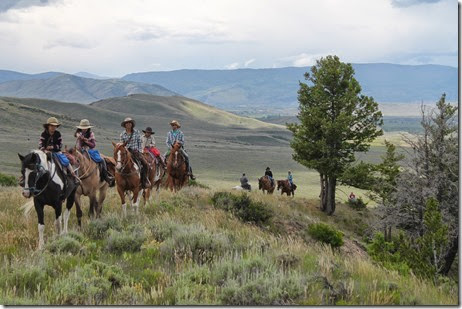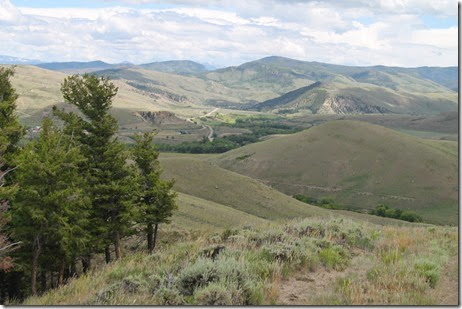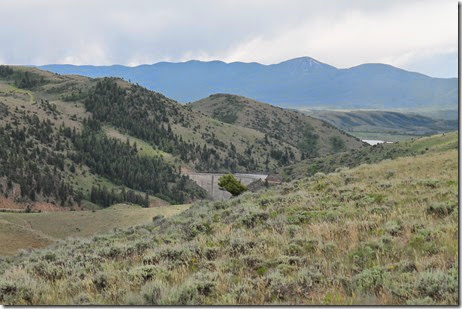 Overlooking our valley.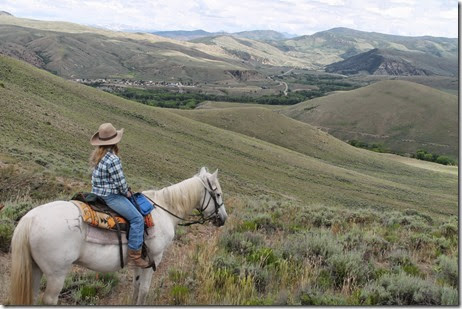 Then back across the river as we headed for home.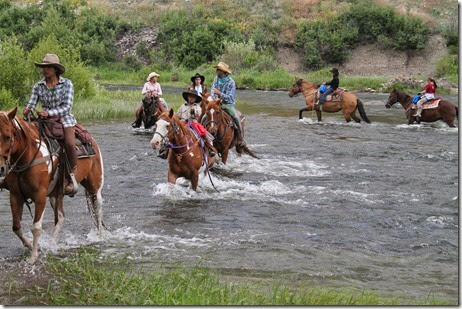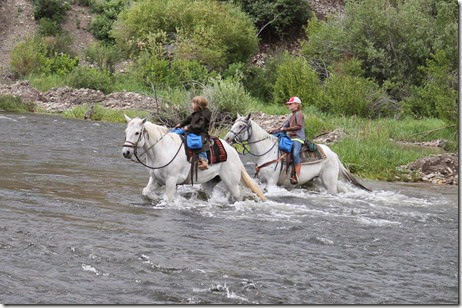 Staff show. Enough said. (Uhhh…this is NOT a talent show mind you.)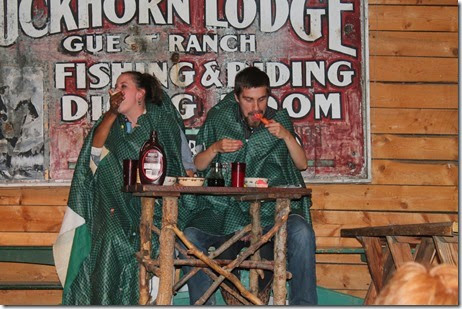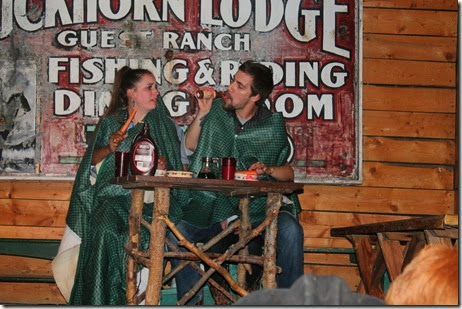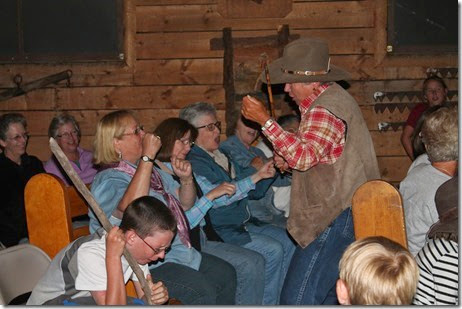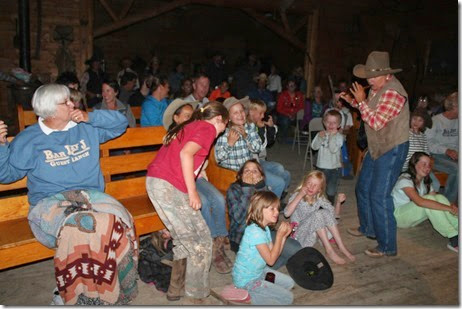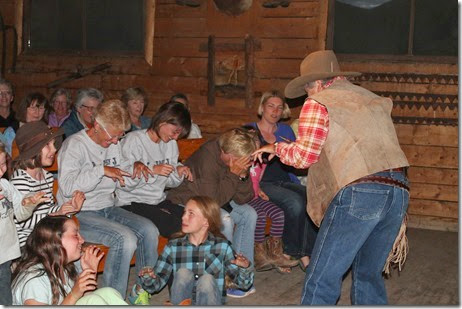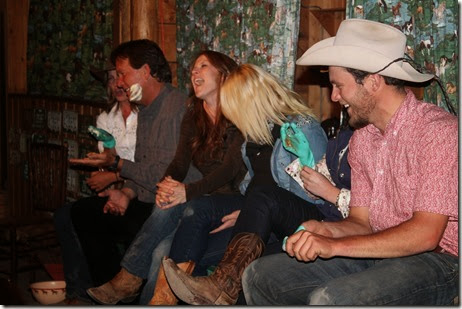 Great work with the cows this week—we got some cowgirls for sure!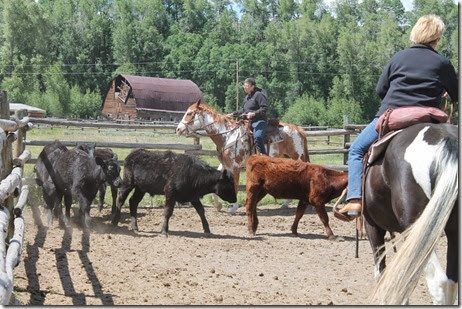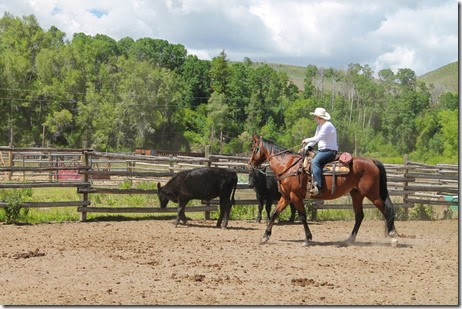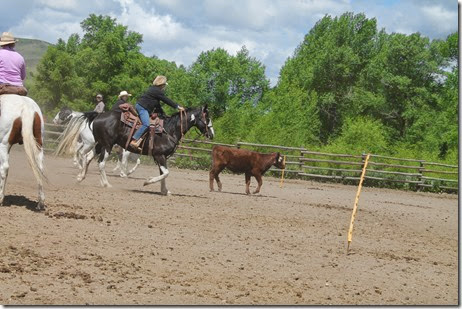 Poor Remington couldn't understand why he couldn't come help! Sorry boy! You have to let the GUESTS have some fun too!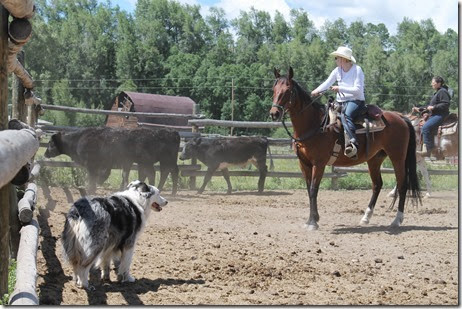 And it's time to paint our war horse!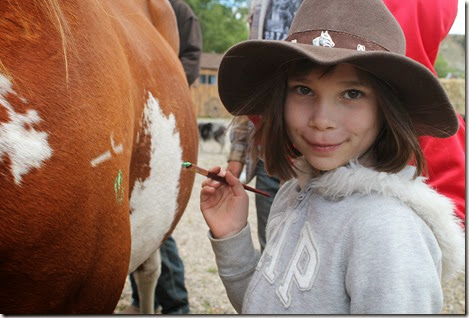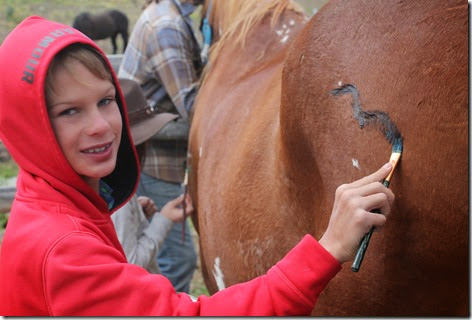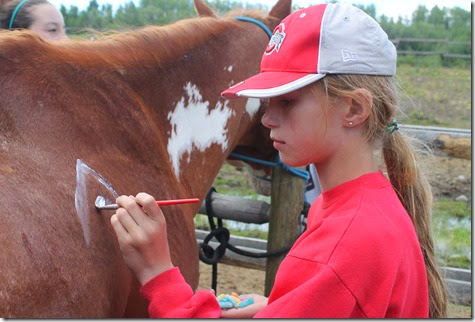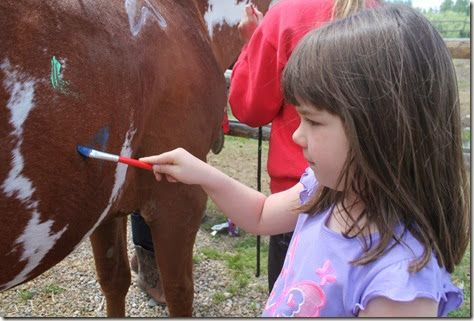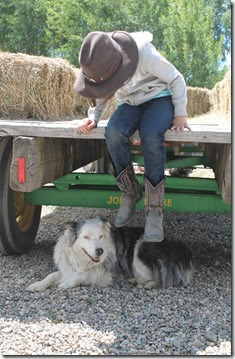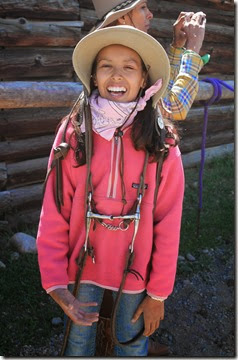 Bar Lazy J hairdos!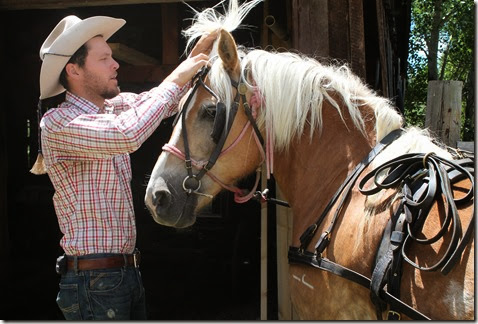 Soooo…. our counselors this year came up with an awesome incentive for the kids' program. They worked up a point system for the kids and challenge them to a contest to collect the moist points. The winners? Get to push the opposing side into the pool. In their clothes. So, I think it goes without saying who won this past week! These pictures crack us up! And the looks on the kids' faces say it all! Priceless. (And SUCH good blackmail material….)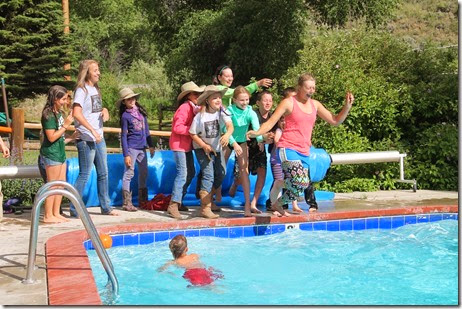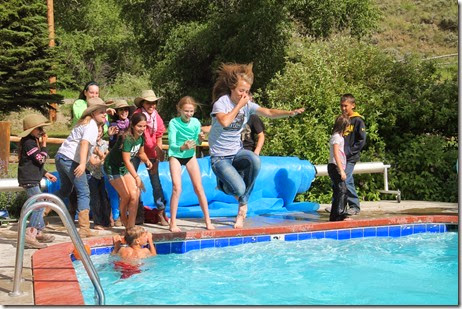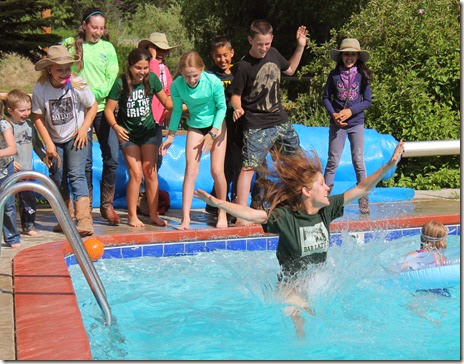 On a closing note, we'd like to reiterate (like we could do EVERY week) that we truly have the BEST guests. We received this thoughtful and fun package in the mail this week from our sweet Claudia from Germany who was missing the ranch and wanted to send some things from her country to share with us since she appreciated all we've shared with her. We can't WAIT to see you again in the Spring Claudia! We send our love all the way to Germany!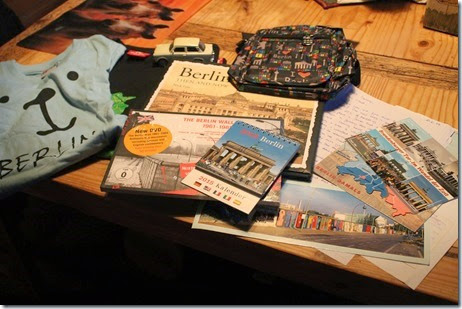 And here we are in JULY! WOW!!