This is why June flew by!
Jul 01, 2014 by barlazyj-ranch
     Some bachelor parties go to a bar. But REALLY GOOD ONES?? Come to the BAR LAZY J! What a great and fun group of guys we had the pleasure of hosting for their 4 day retreat to the mountains—and what a way to send off the groom! Besides lots of campfires, horseshoes, loping up mountainsides and climbing rocky canyons, these fellas also felt inclined to push him off a mountain—or I guess we should say—our zip line platform. What a blast taking these guys down! Not sure we've ever laughed that much!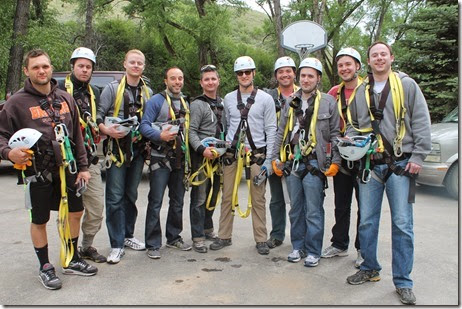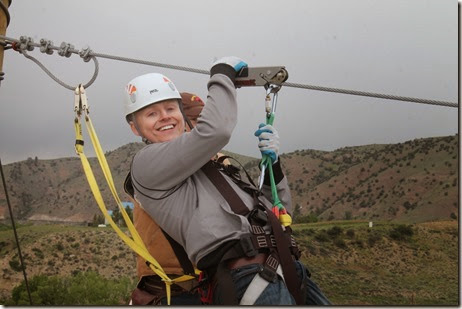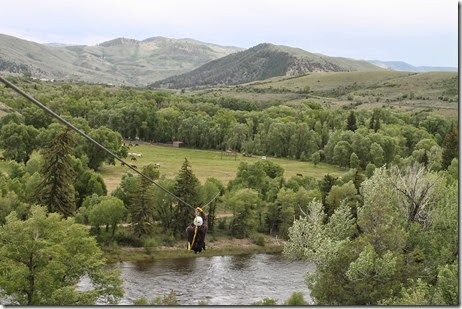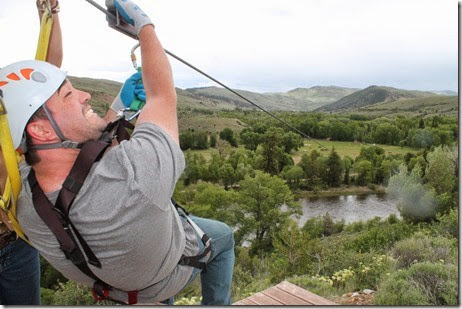 And we took the opportunity to work on that "zip and ride" concept we discussed—can you land right on the back of your horse? (Uhhh….just to be clear, we do NOT actually recommend that….but if it ever happened, you'd be the first to know about it!)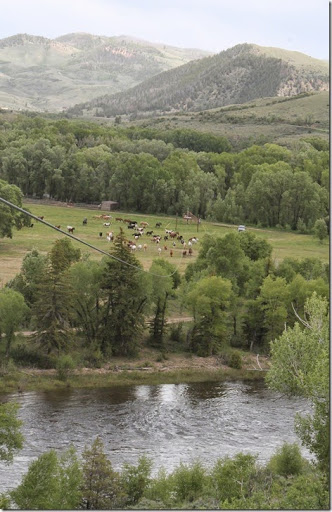 Not to say we weren't close enough to make it happen on these runs!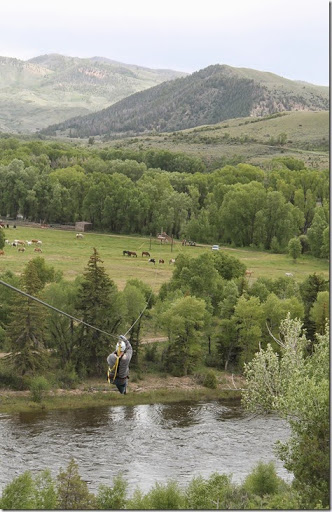 And then what would a guy's trip be without some muscle pumping right? Lifting weights? Getting the testosterone going? Well nothing does that better than a nice round of push ups. Over a bucket from the barn. Holding…uhhhh…ALL NATURAL material we (not we) make here on the ranch. We are currently working on the video production for this unique and effective workout. (Call it POO90X? PU90X?) And you too will be in the best shape of your life before you know it! (Don't forget to BREATHE!)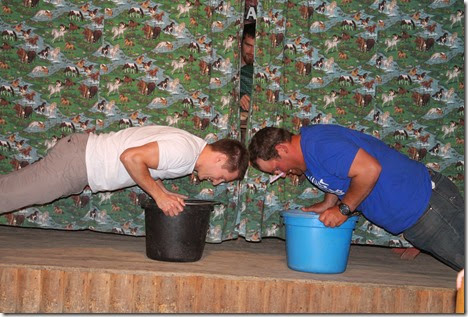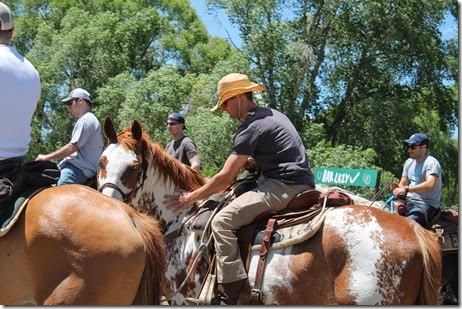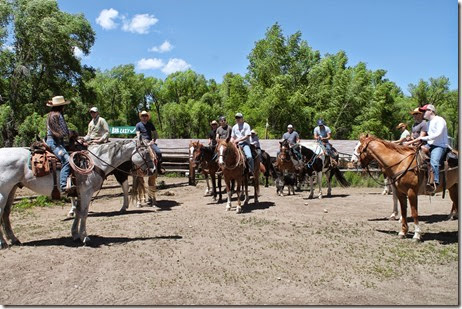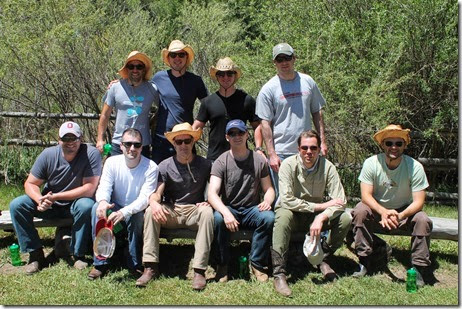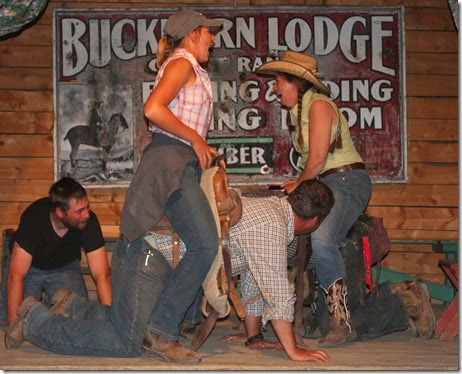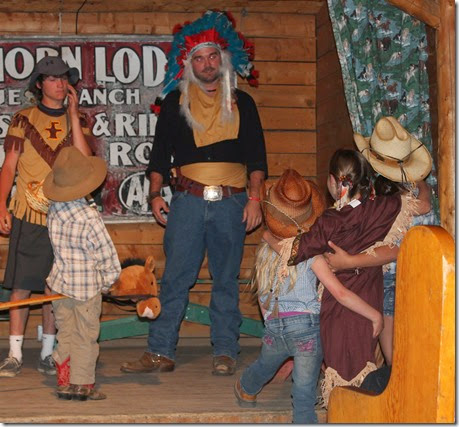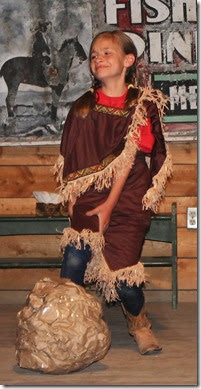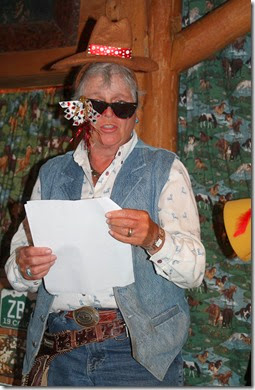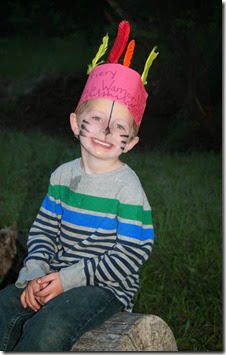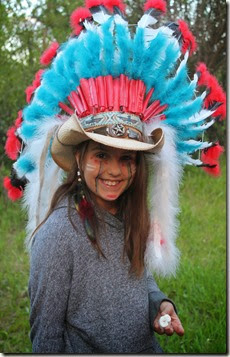 All smiles around here—even when a random  birds targets you from 100 feet above! Seriously??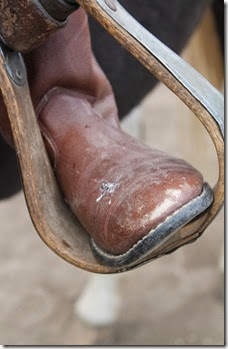 Learnin' all about saddling and grooming!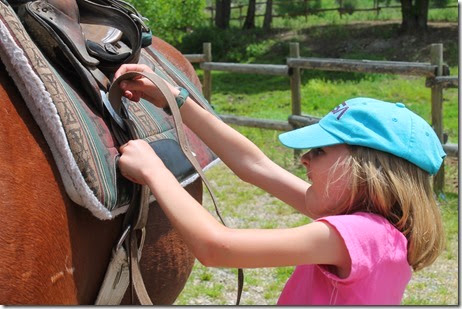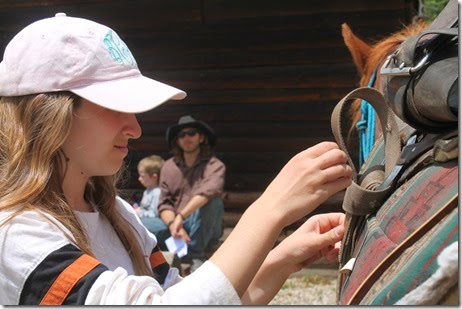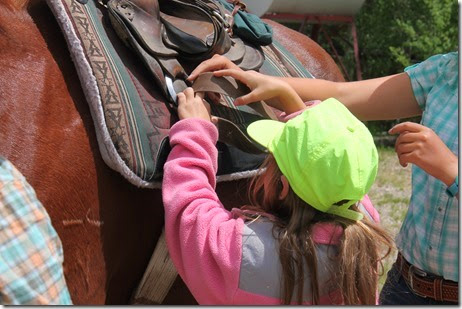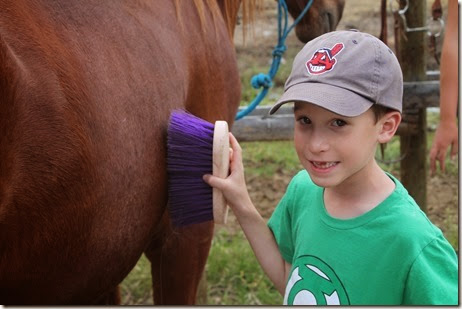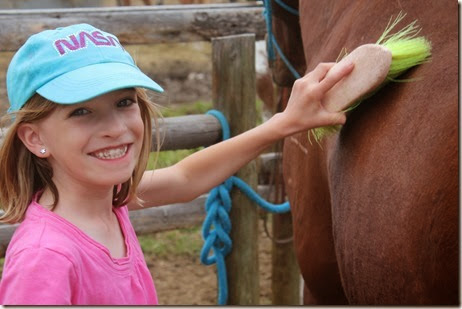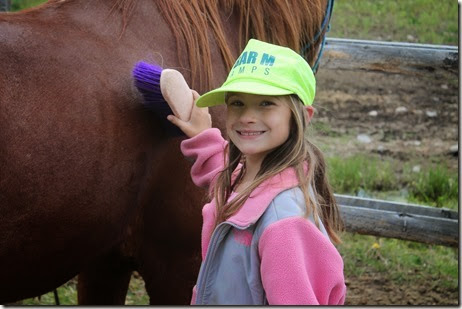 These ladies came out to celebrate their friend Jessica's birthday for a few adventure-filled days.  Such a treat and so much fun having them here!!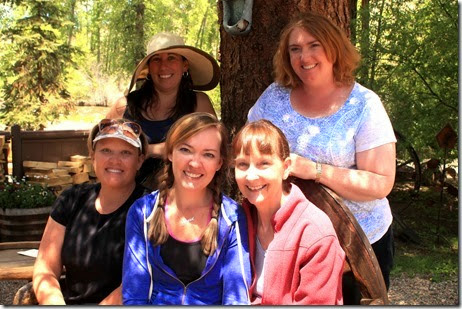 We love that kids AND grownups can have the time of their lives here—this place is literally for EVERYONE!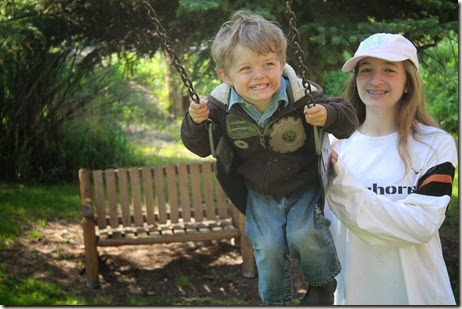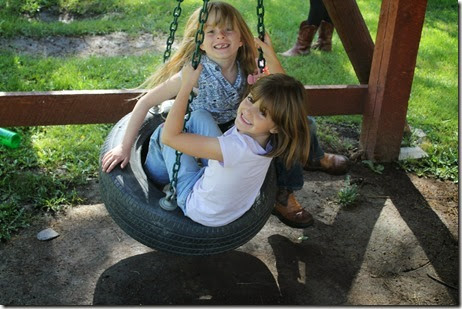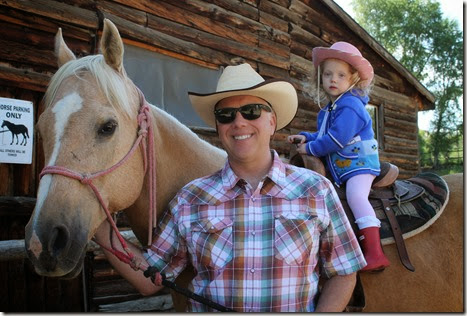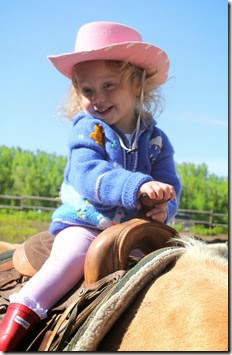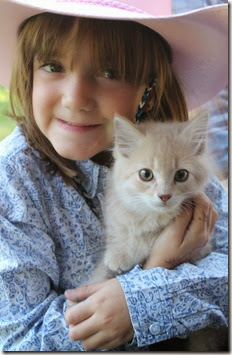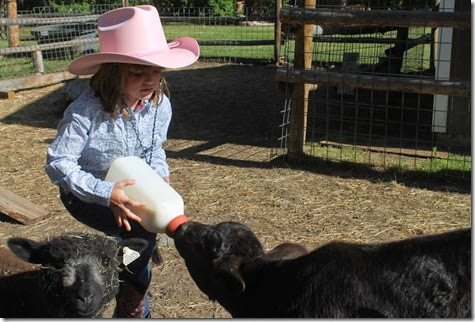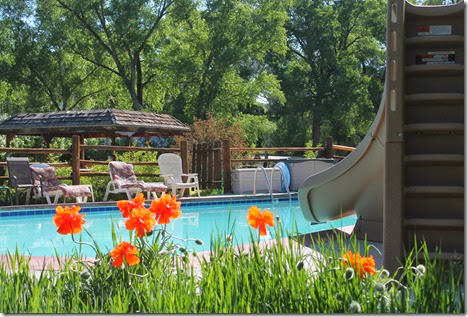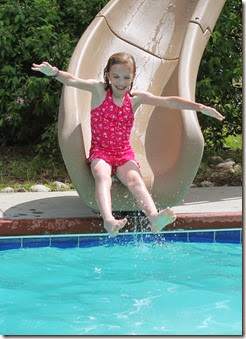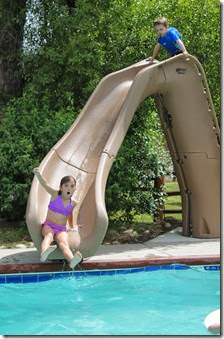 The waterslide is making a big splash with everyone—both bigger and smaller!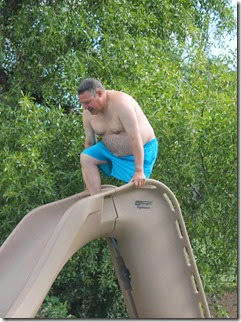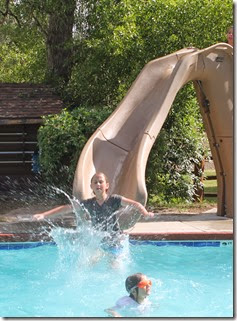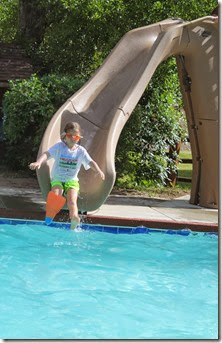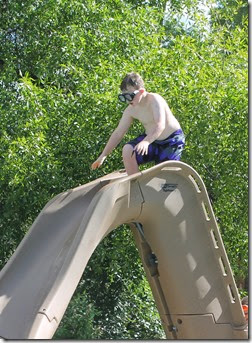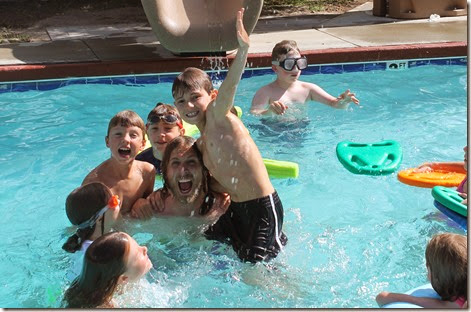 And the trap shooting is DEFINITELY been a big hit—both figuratively and literally. The women are surprising themselves (But not us! We keep telling them the gals often outshoot the boys!) with their great target tracking skills and it's been a blast to see folks who have never even held a gun before find a new passion for trap shooting.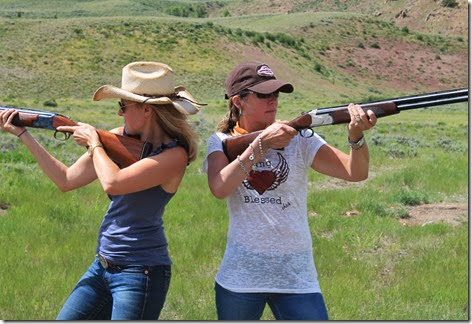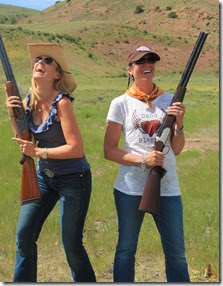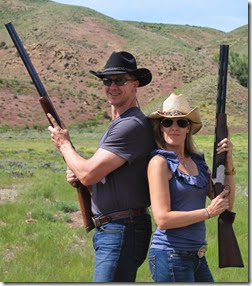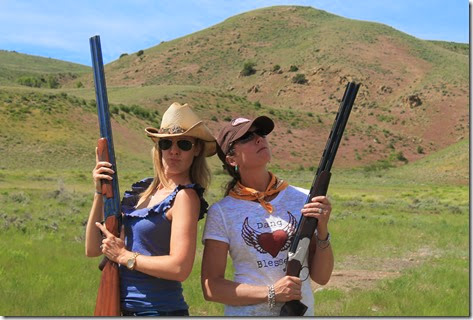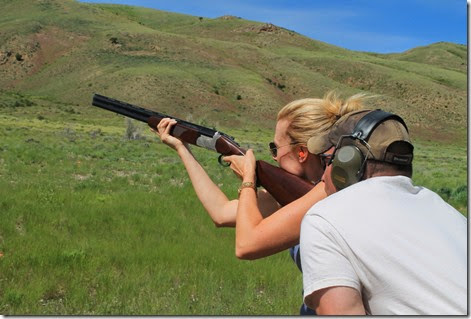 Chad has good reason to be afraid! These gals mean business!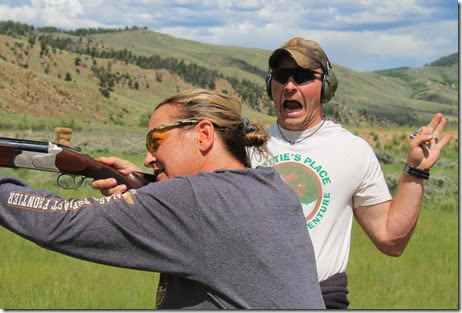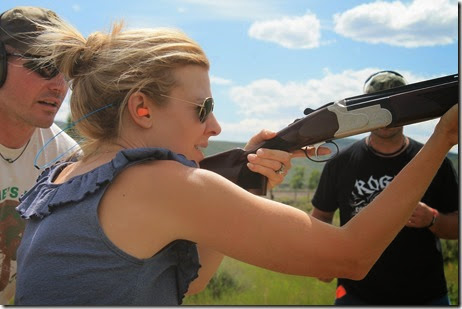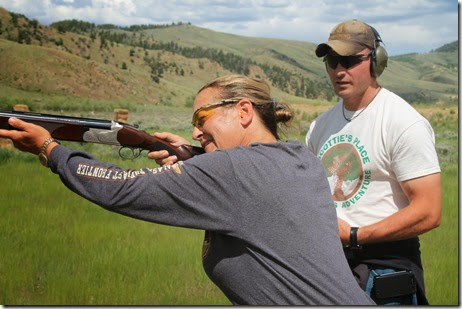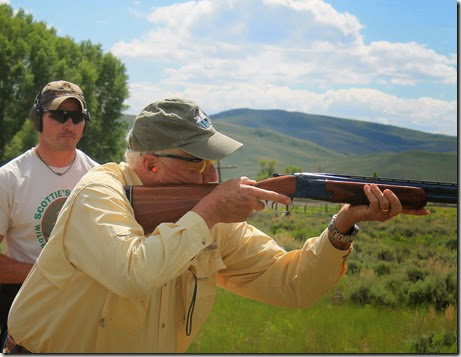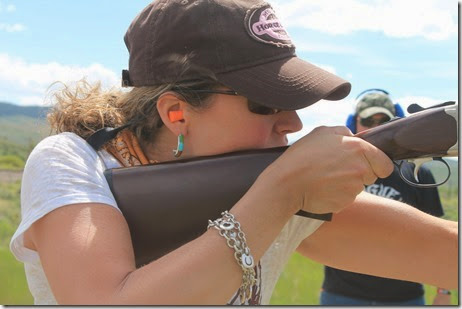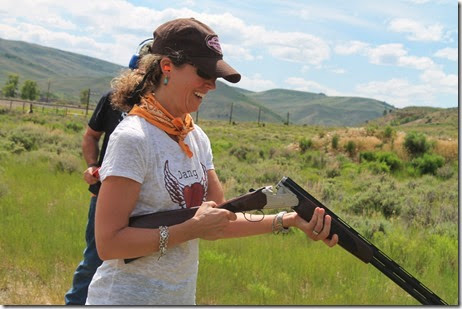 If you look close you can see all the pieces! Nice shot!!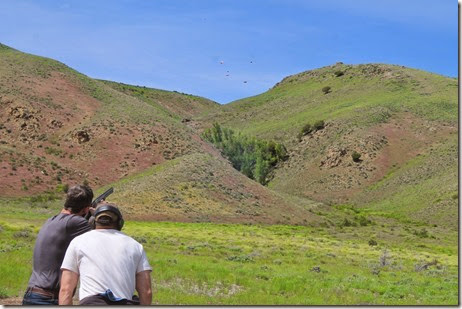 Then it's back to the ranch for some cow pushing and a little cow soccer if you're up for it. Yep. I said it. Cow SOCCER. You just have to try it to see!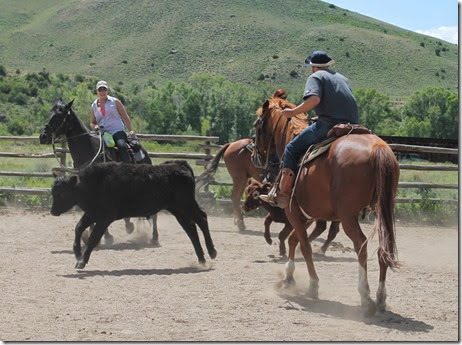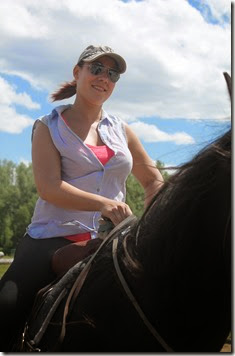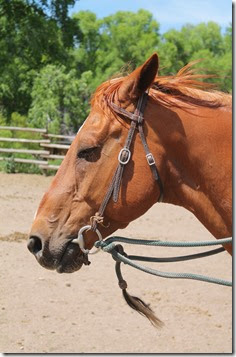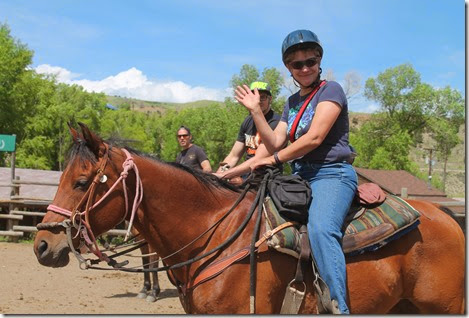 Our line dancing this year packs a surprise that has our guests have been loving! (Not to mention it's pretty darn hilarious figuring it out—but they do!)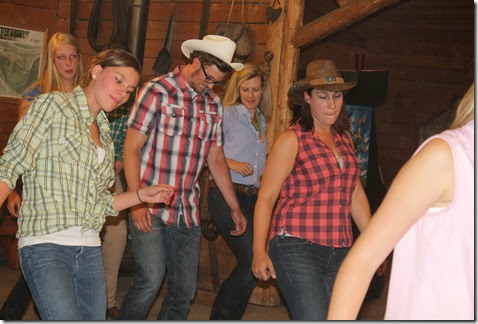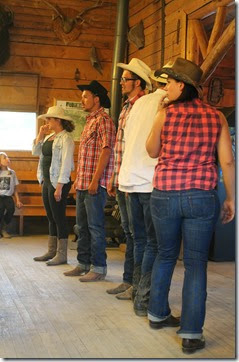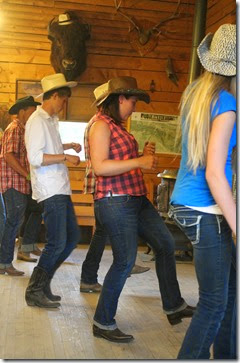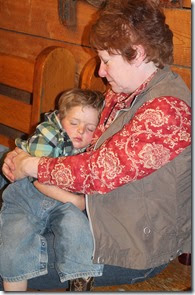 Well one or two had to take a break and rest up….      ……But everyone else was tearing up the  dance floor!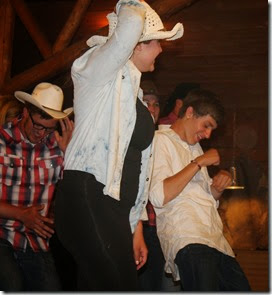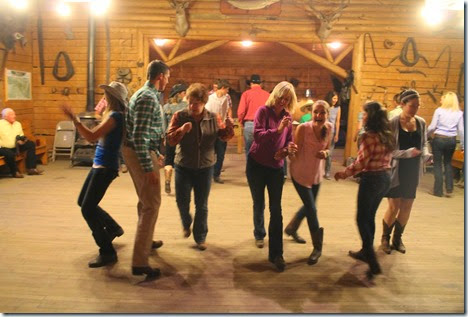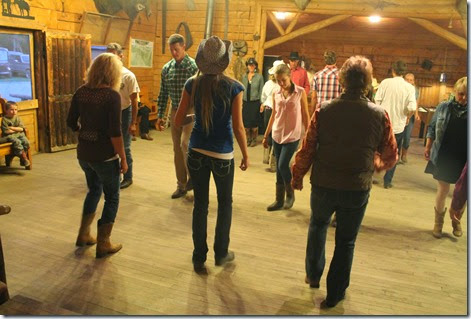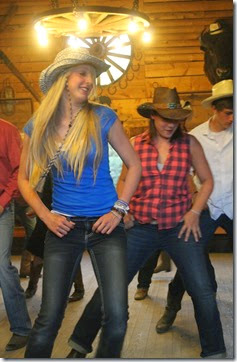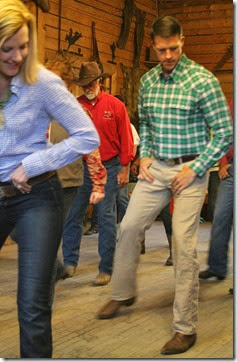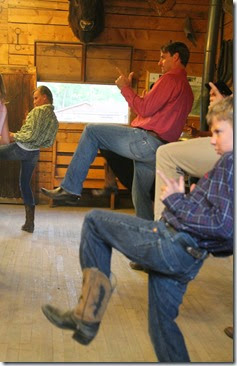 Daddy-daughter time sure is something special!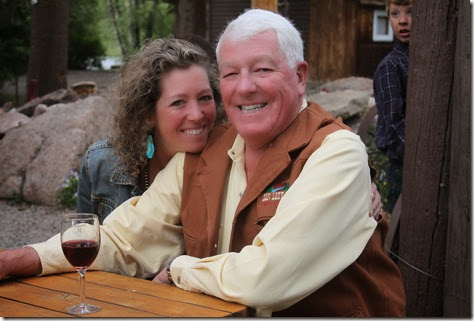 But of course we had to add the photo bomb!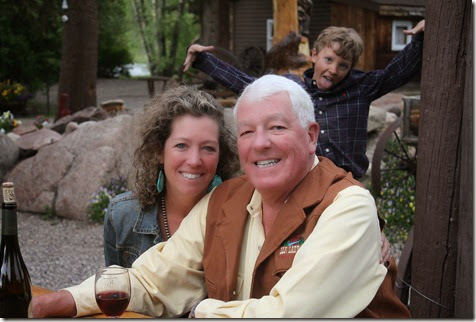 Our kids' all day ride was AWESOME!!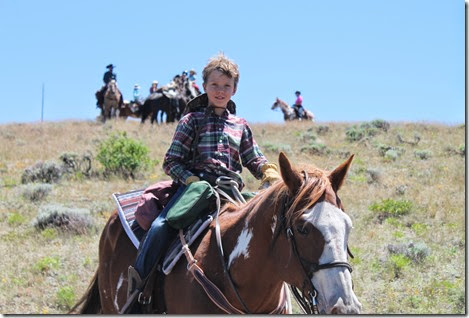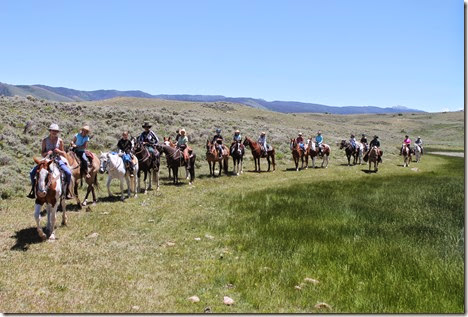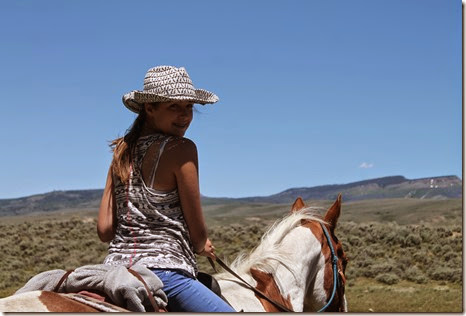 And these kids sure found some cool stuff on our lunch break!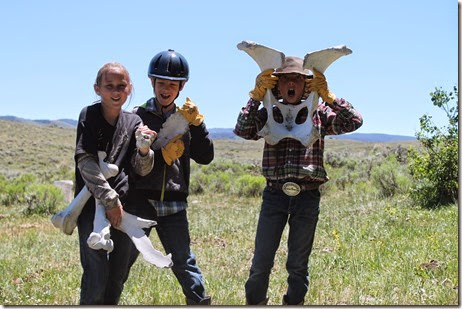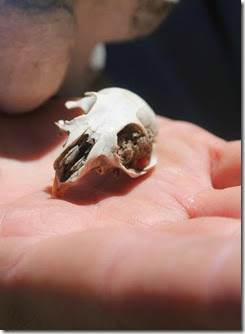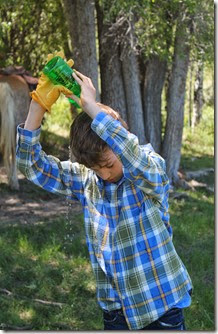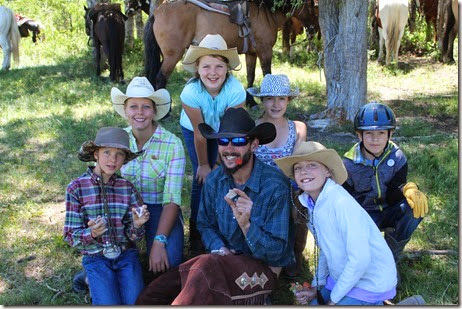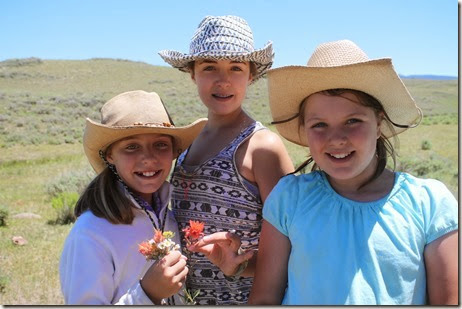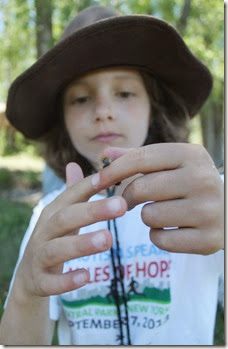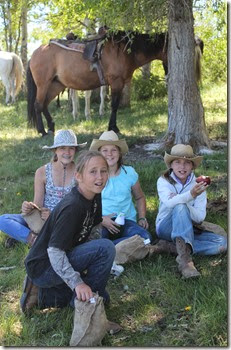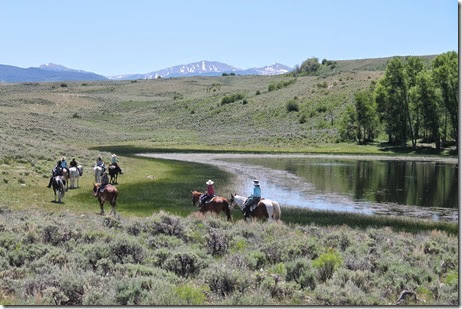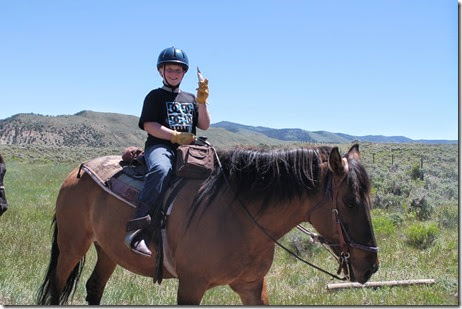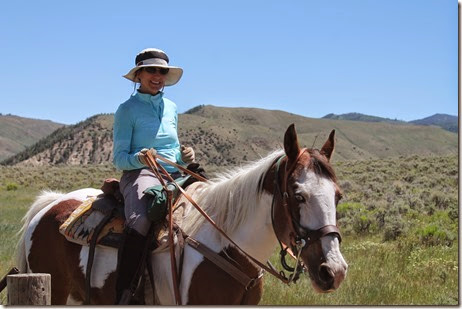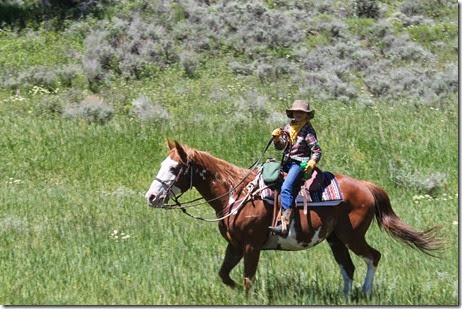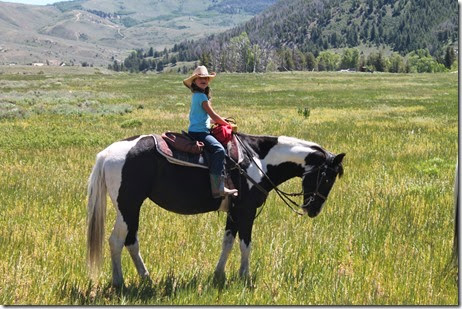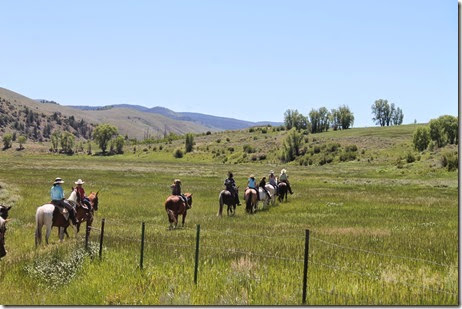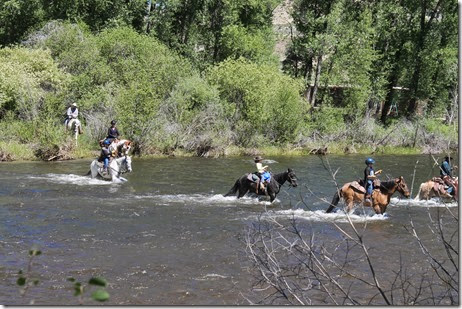 That awkward moment when you are all wearing the same shirt…..(means great minds think alike of course.)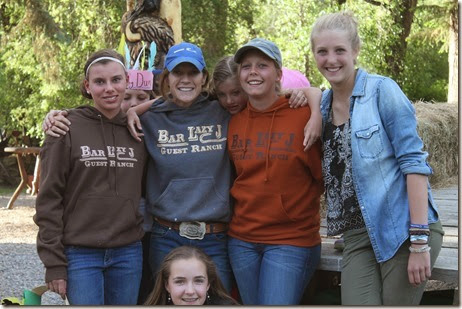 That REALLY awkward moment when you realize you're the only one wearing a giant headdress…(essentially means you ROCK.)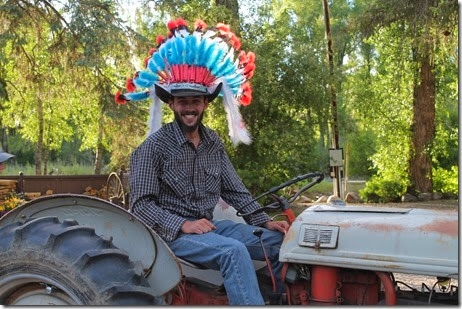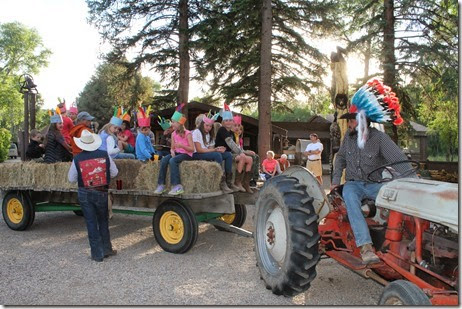 Cheri gears the kids up for Pow Wow with our traditional cheers—we're certain they heard us all the way up in Parshall with this group!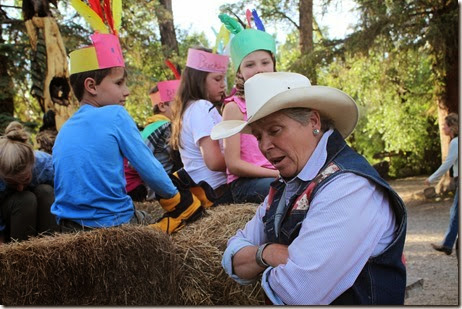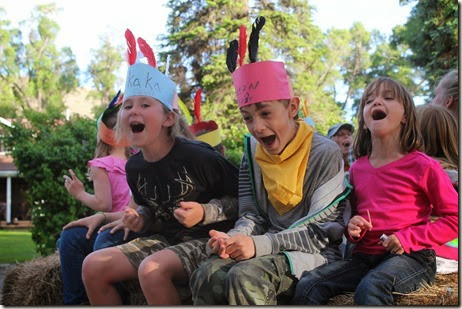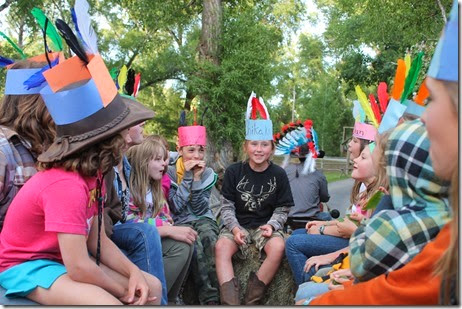 So….sometimes being a good counselor means creating WHATEVER kind of drawing they want on their face. Unicorns, war paint, gorillas, mustaches, etc.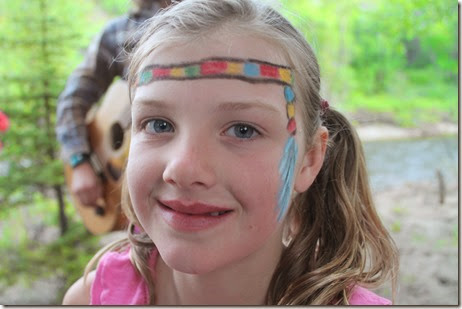 And sometimes being a good counselor means letting them draw beautiful creations on YOUR face. Giant blobs of paint, rainbows, full masks, the alphabet, etc.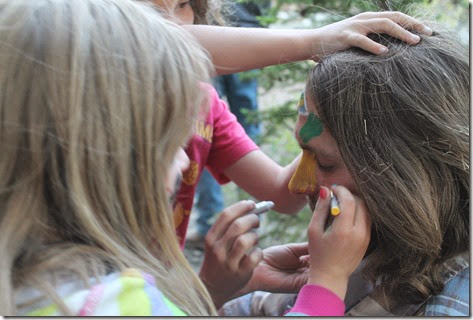 Then OTHER times you get major points for letting 10 rampaging, doodling arms attack you and for smiling in spite of the face paint that will likely stay in your beard for several days. (They love you Logan!)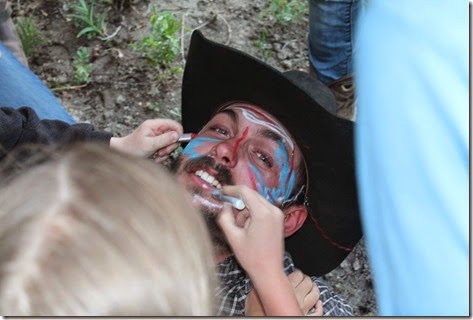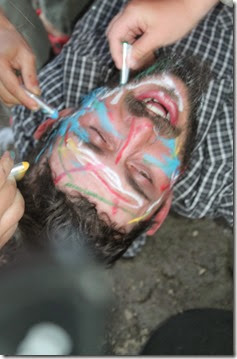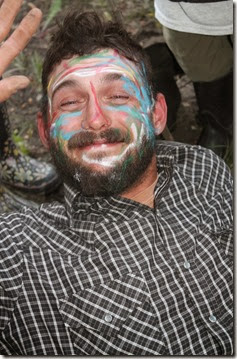 We always have a great time at POW WOW!!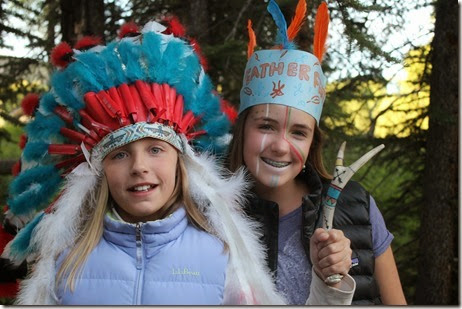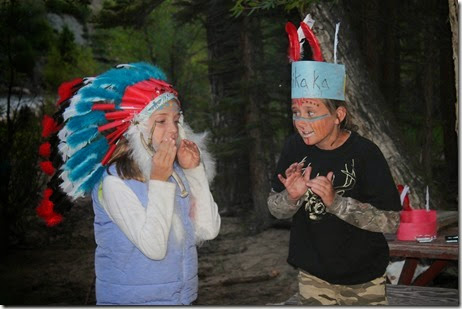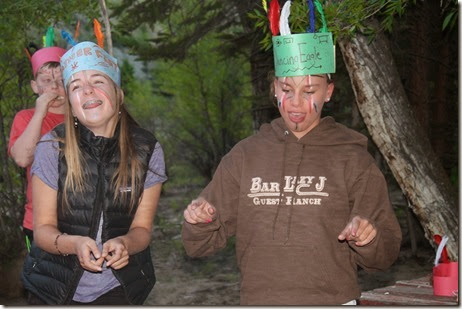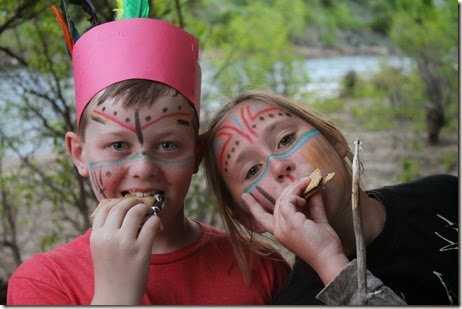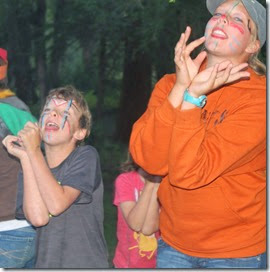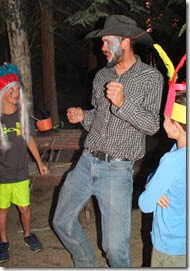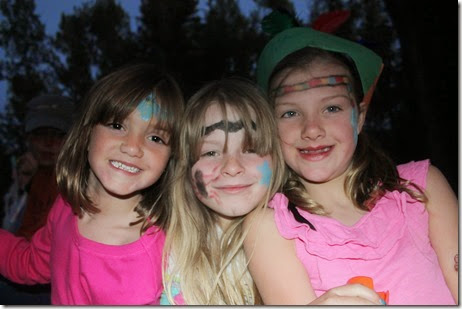 A sunset pose by the river!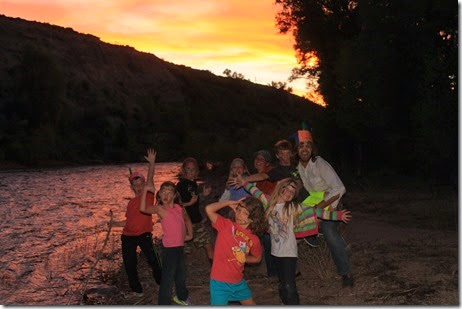 Then we head back and join the grown ups where we (secretly) take photographs of them singing the marshmallow Moose song. (My personal favorite. Both the song and taking pictures of them.)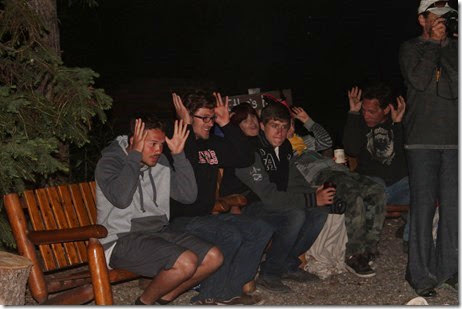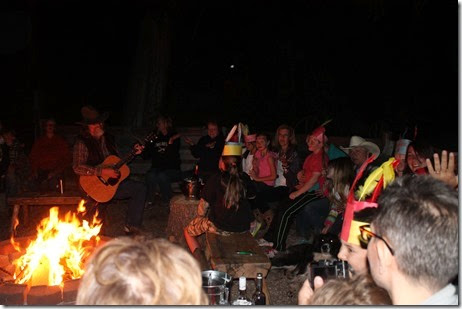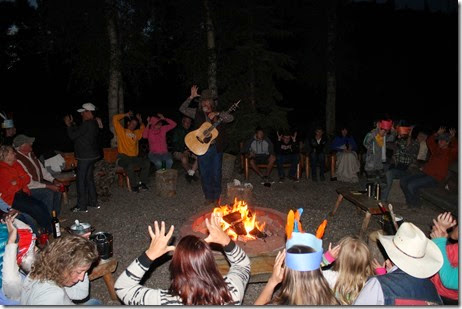 And here are a few more pictures of some other fun around the ranch for ya!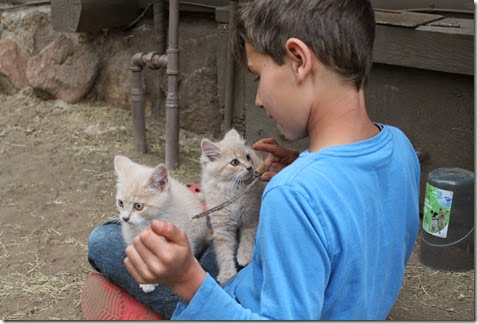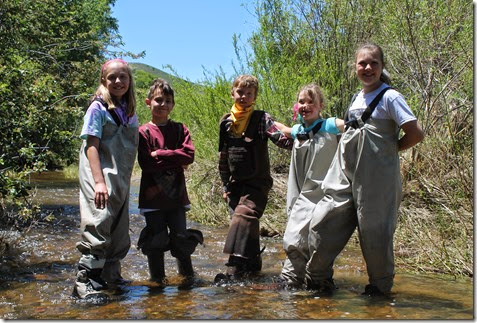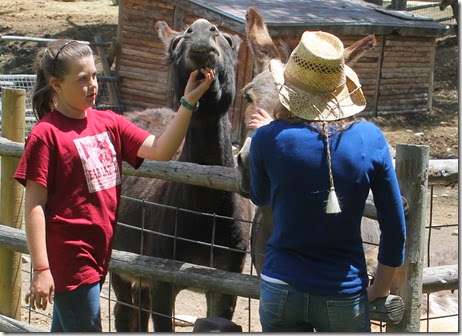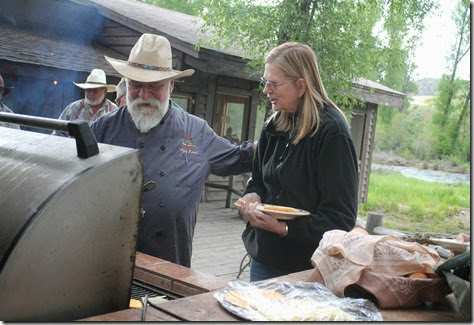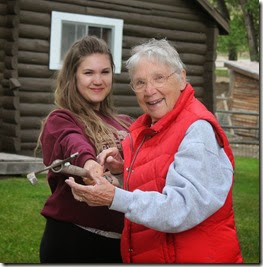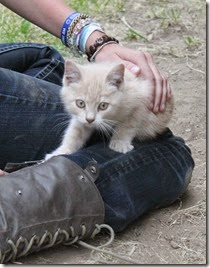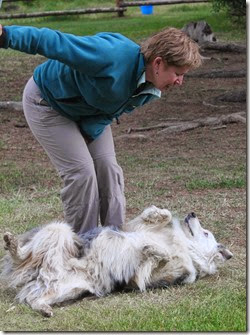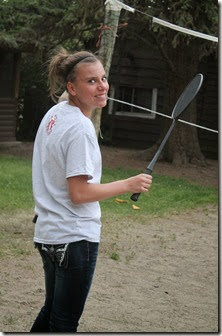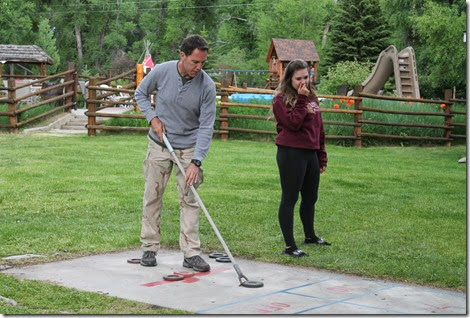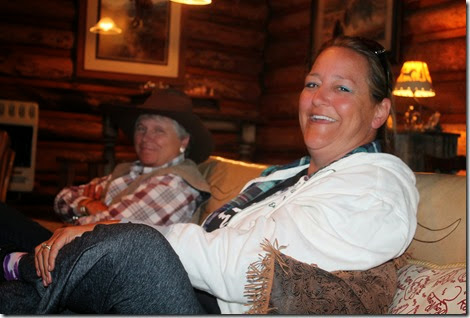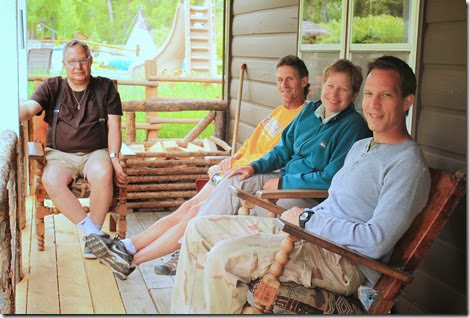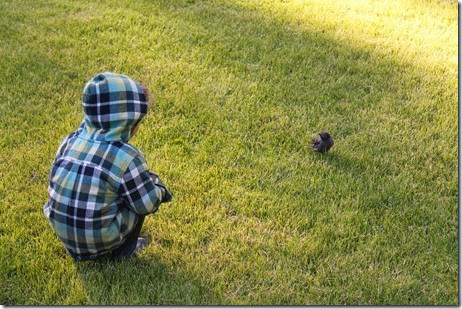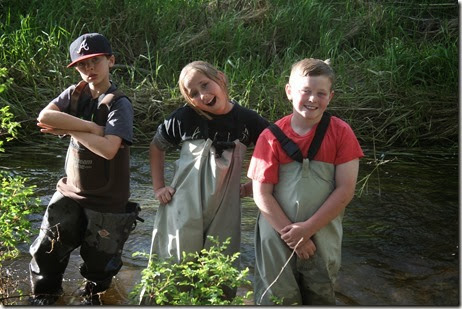 We SERIOUSLY can't believe it's July already!! Time really must fly when you're having fun. The weather has been gorgeous and the river is back down to its usual level now that the runoff is finished. We've filled every cabin for the rest of the summer and we're already taking reservations for 2015—so call soon if you're interested! Some weeks are already full and most families are rebooking the week they are here for next year. We'd love to have you join us for next summer if you can!