Better and Better
Aug 14, 2014 by barlazyj-ranch
     Well we're in to the warmer weeks of the summer, but the cooler days of Fall are just around the corner. The summer is flying by, but we know that's what happens when you're having so much fun! Here's a peek at our week that started with a friendly visitor to the ranch Sunday afternoon. Our guests were arriving and this gal came trotting through to bid a warm welcome as well! For a minute we wondered which of the horses had gotten out from the sound of her hooves coming down the driveway. What a treat to kick off the week!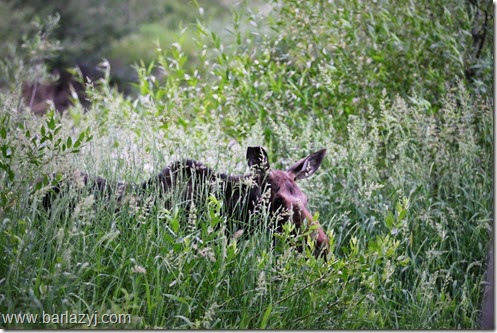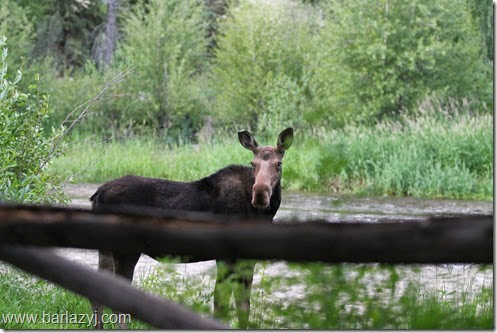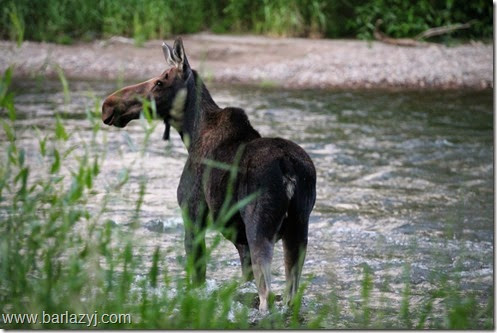 And then just like that, she crossed the river and headed out. We're calling her " Split" because of the missing right tip to her ear. Most likely she lost it to the cold one winter, but one thing is for sure—it will help us identify her if we see her again. And we hope we do!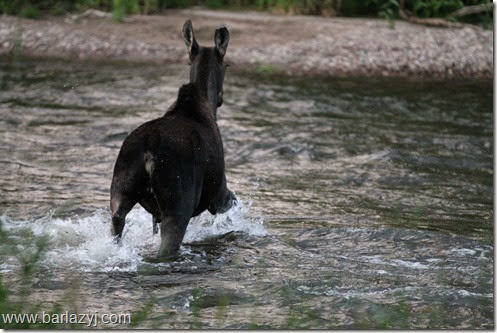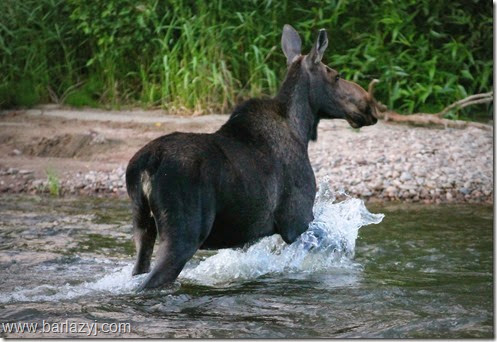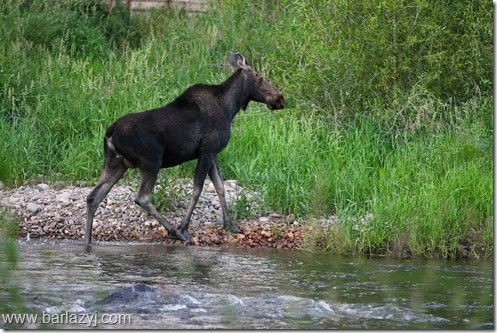 Our ranch kitty Butters posing for his glamour shots!! In the Staff Show words of his dad, Papa Eddie, we're certain he's saying, "I am so handsome."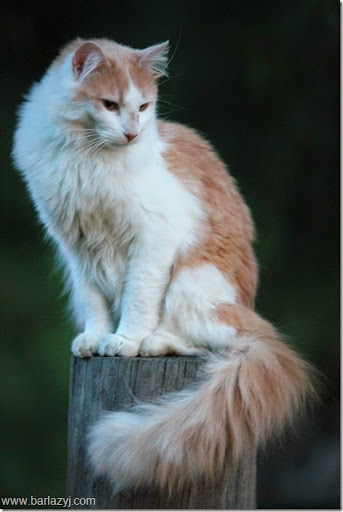 Birthday fun at the ranch! Chef Eddie's famous chocolate-covered, cream- filled puffs are the BEST!! Especially when you add a light show on top!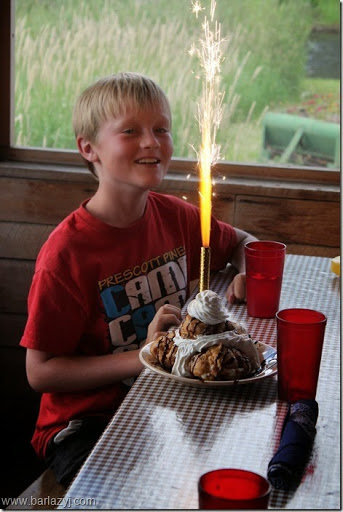 Every Wednesday things are hopping here in the Buckhorn Saloon! There is never a shortage of boot stomps and laughs!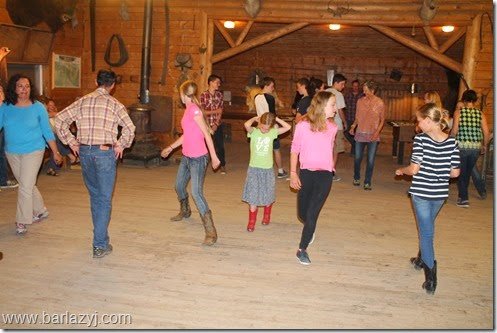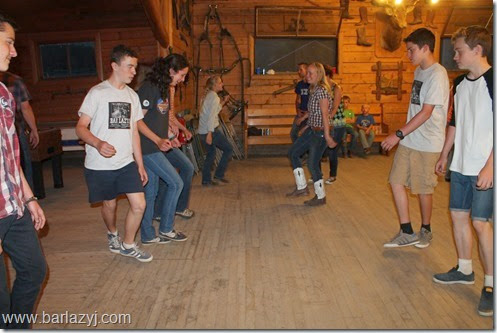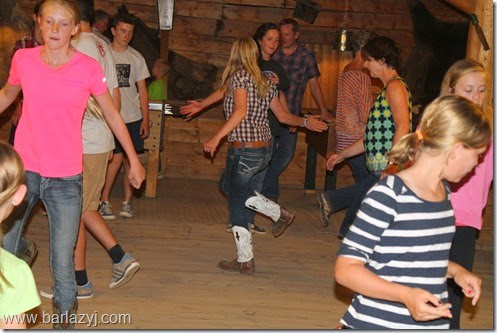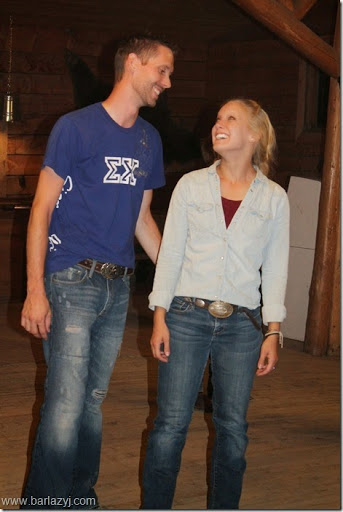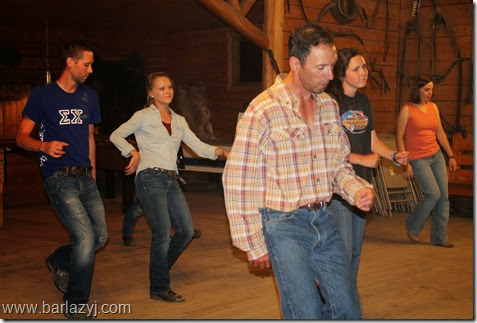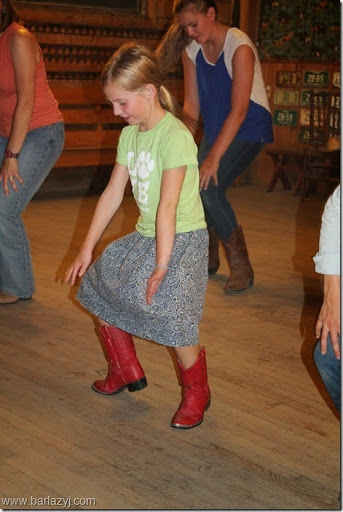 Heck, we're living it up so much, sometimes the COPS have to come check in on us! Oh no wait. We know that guy! Stopping in for dinner before he heads out on his next call.  He just needed to make sure we were doing our "Draw!" move correctly where we've added that to our dances.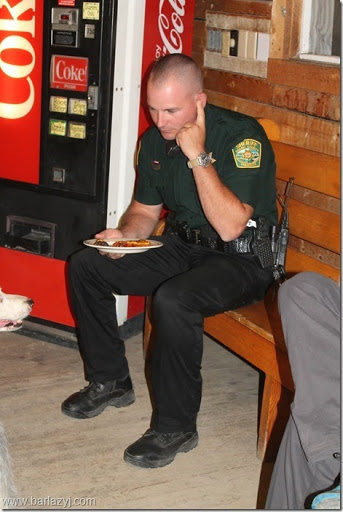 After a few adjustments, we were permitted to continue kicking up our heels!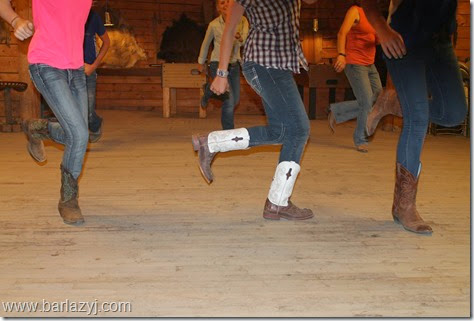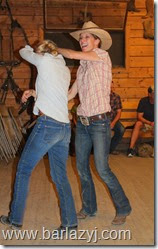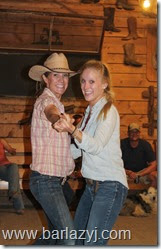 And here below is Laura—aka "Smiley". Who makes us laugh. Not to mention she is a tremendous help to Tammy on Wednesday nights teaching the guests and showing everyone a great time. She is quite the dancer! In addition, her record for cup transportation? Is unsurpassed. Those are SKILLS folks! Now if she could do the cotton Eye Joe with those in hand…..(#bestbuckybeaverbadgewinever. )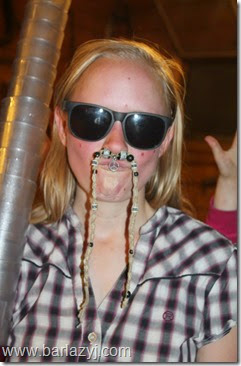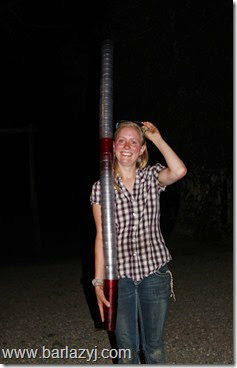 A rainbow for Pow Wow!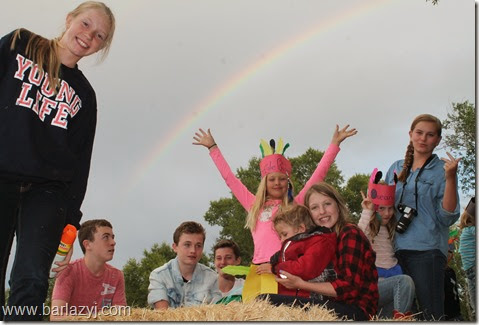 And a little "dress up" for our cowpokes at the candy store!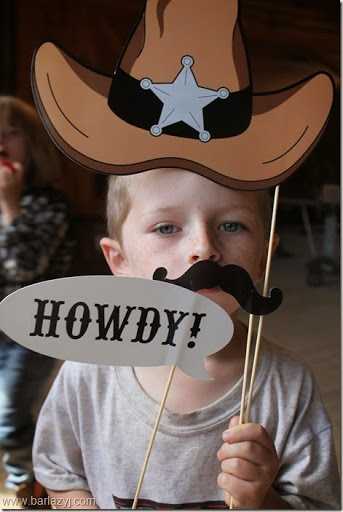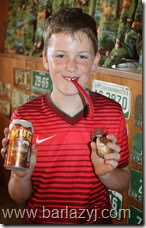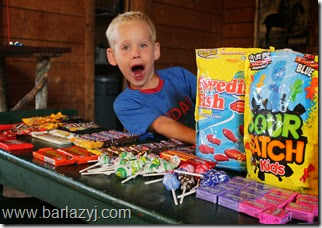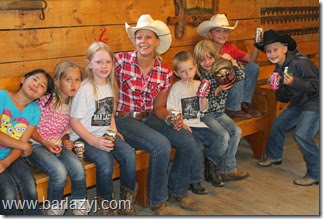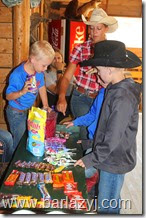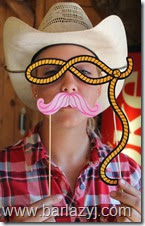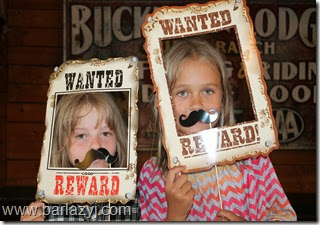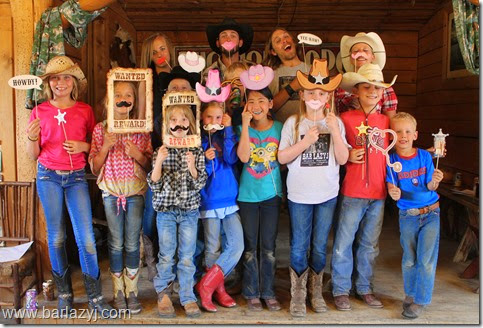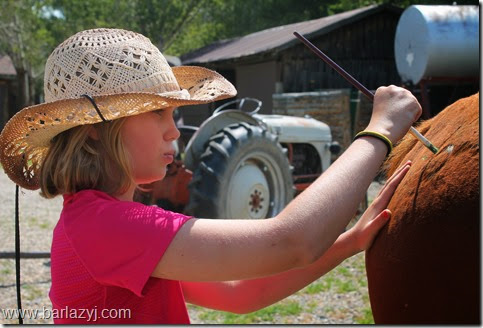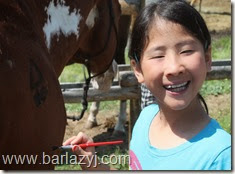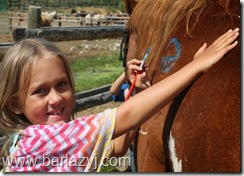 Kids and horses. Some of our favorite things. But together? There's pure magic.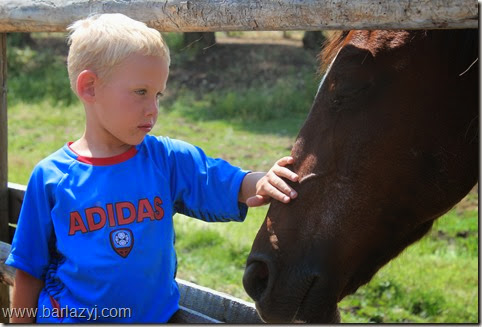 Just want to give a shout out to our awesome new massage therapist Louise Walker who has offered her services here this summer and done a FANTASTIC job at pampering our guests. The feedback has been beyond impressive and on top of that we just love her wonderful energy around the ranch. She has made herself available at any time during the week and our guests have let us know they highly recommend taking advantage of the opportunity to spoil yourself a bit with a massage by Louise. Your muscles will thank you!!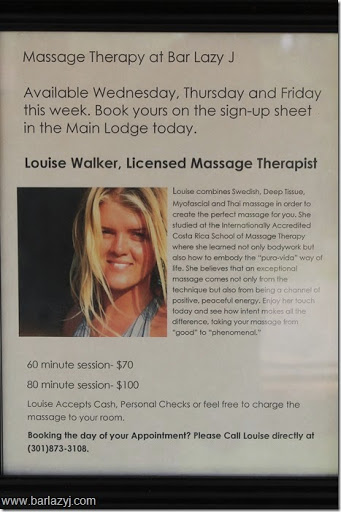 A few more photos from the week! We love when talented musicians sit down at our antique piano and bring it to life! The sounds fill the lodge and you can almost feel how happy these old walls are!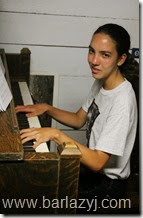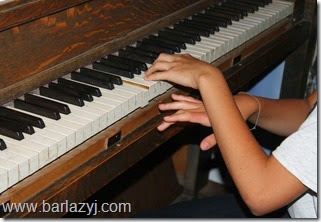 Doing what he does best—making you laugh!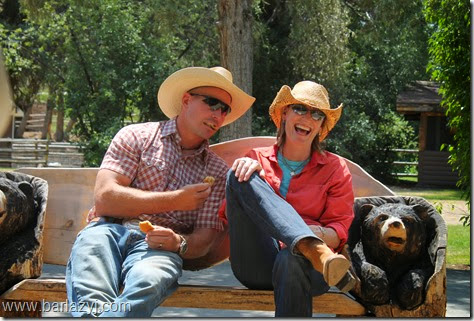 What are these guys up to?? Making some memories with the other ranch kids—that's for sure!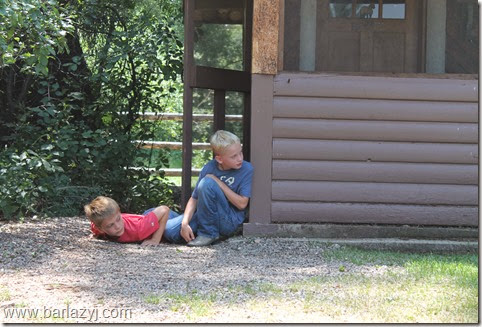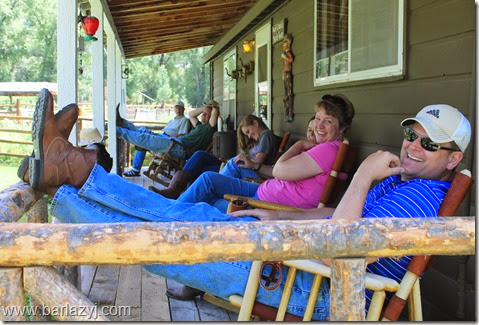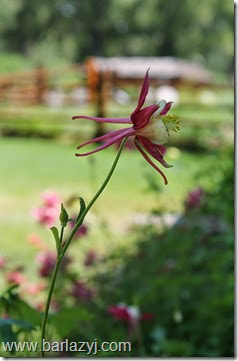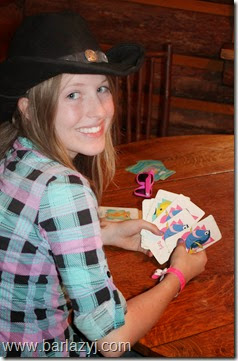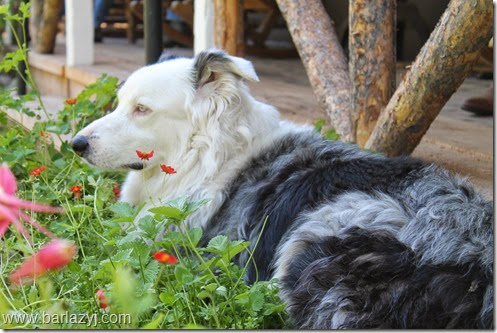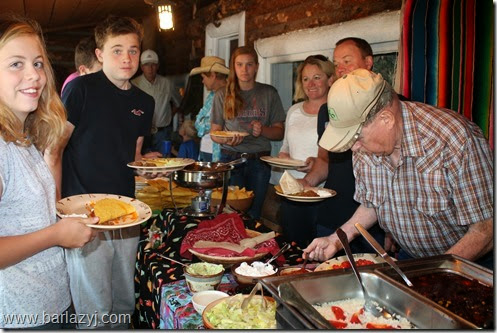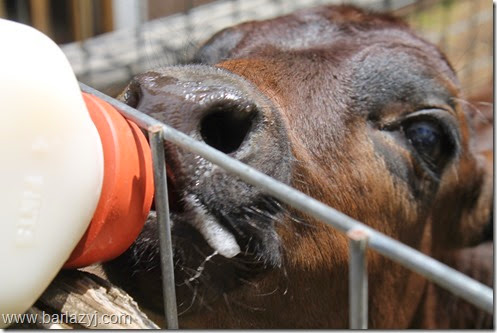 Catching minnows!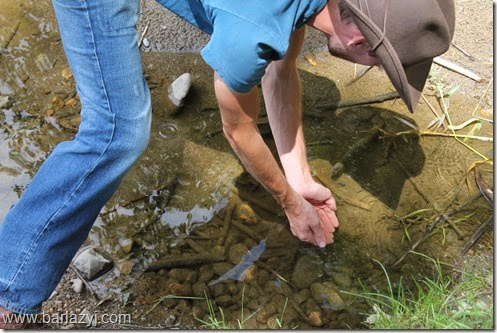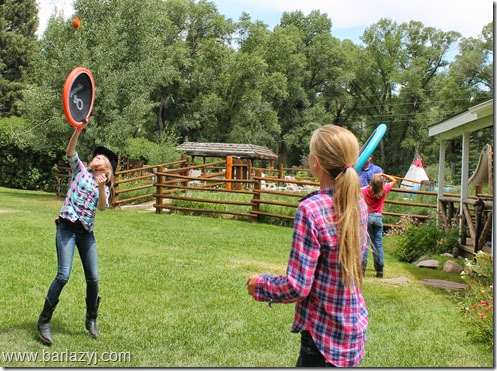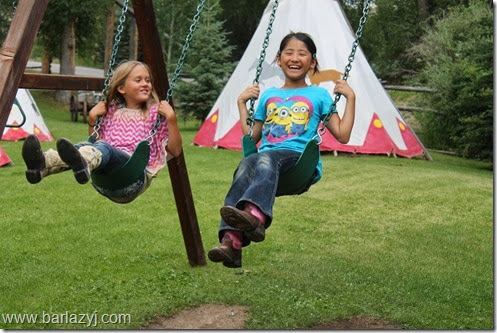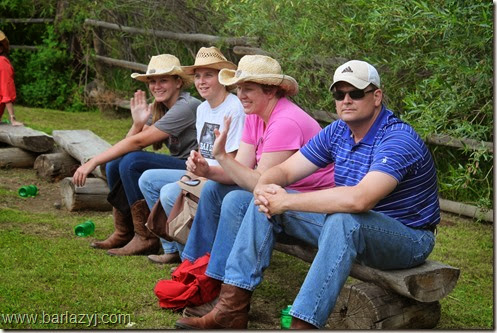 Our Big Chief on her painted steed!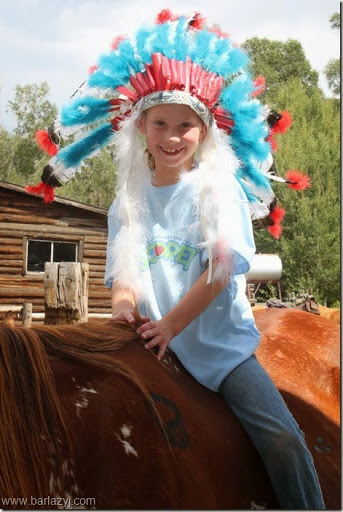 And how 'bout some team spirit for our Wild West Showdown?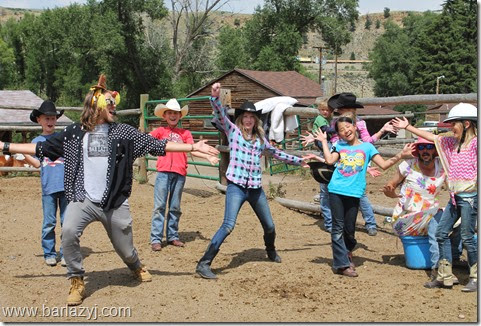 It'll test your skills, your speed AND your "rough-toughness"! Haha!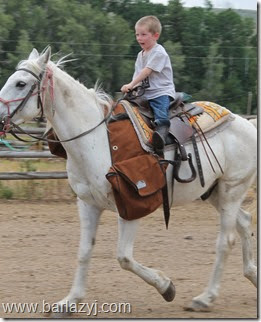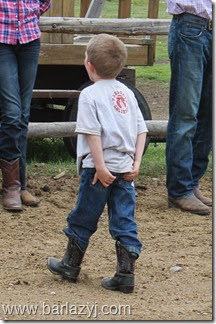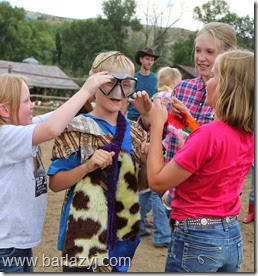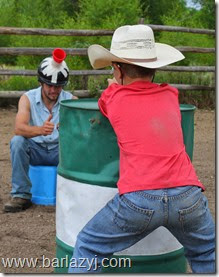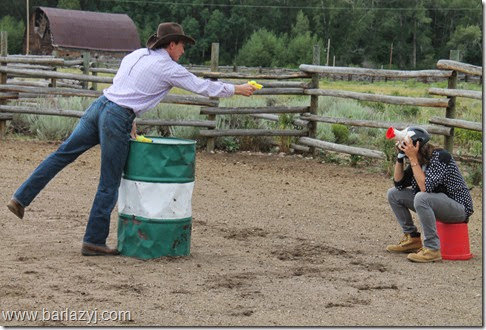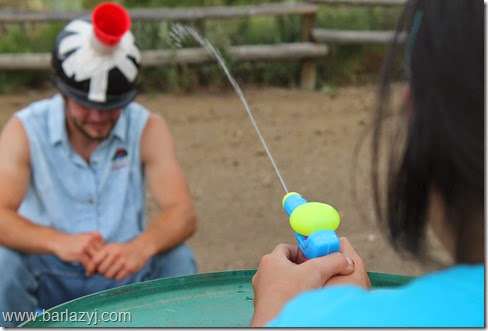 (Not to mention whether or not you're secure enough with yourself to dress this ridiculously.)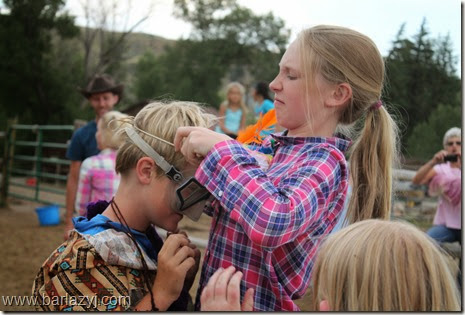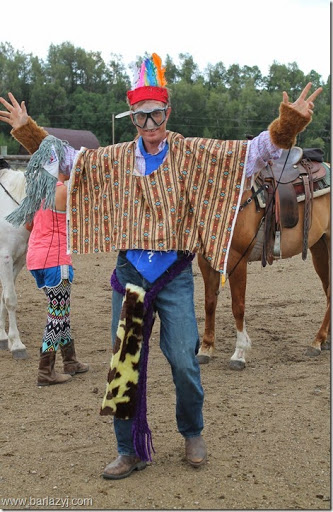 Wrapping up the games with ice cream and awards is a great way to finish up the week. But that's not the finale for our kids' program….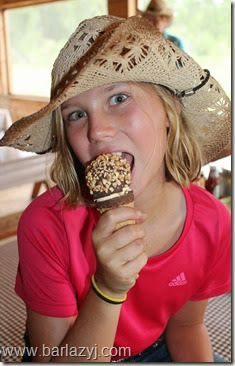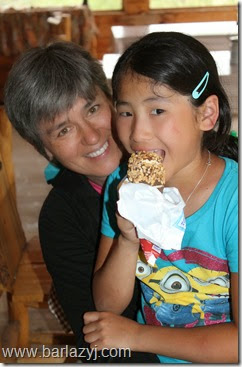 The counselors lose again and it's into the pool with them!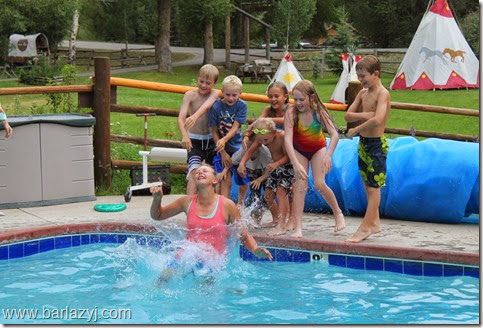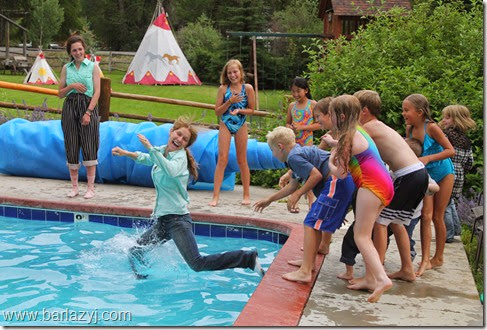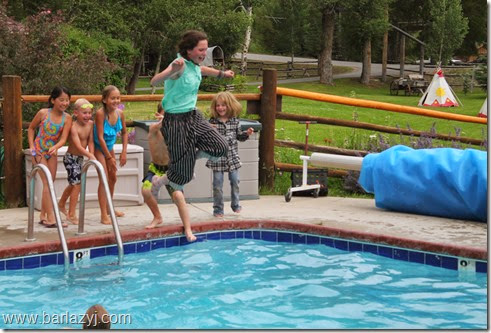 But a group hug makes it all better!!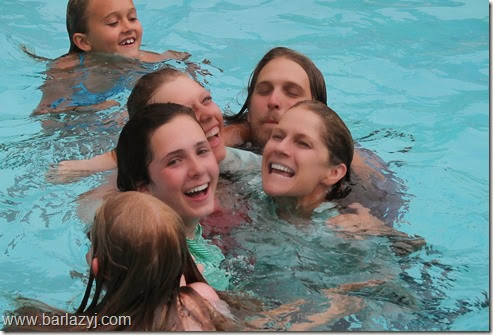 Isn't that what a ranch family is for? What a fantastic week!