This is the Reel Deal.
Oct 23, 2014 by barlazyj-ranch
We have all kinds of guests that come to the ranch.  Each and every one means a great deal to us and we strive to make sure every individual receives the full extent of our hospitality and the attention they deserve. That's our specialty. So it's always a bit bittersweet when the last Adult Week ends and the last of our regular guests head back to their daily lives and this old ranch goes from hustling and bustling to seemingly quiet and abandoned. We know that our daily routines are about to change, but there is a peace that comes with the change that only those who are entrusted with the careful task of putting this old ranch to bed for the winter can fully appreciate. You can almost hear the sigh of the floorboards in the main lodge and the yawn of the cabin doors. We know she's ready for her well earned winter nap, but NOT before one last group of special guests floods the heart of her with their appreciation. Not before fifteen more souls fall in love with her and allow her to touch their hearts as well.     For the last several years, Bar lazy J has been honored as the hosts of Reel Recovery—a non-profit organization dedicated to giving men that are fighting cancer a retreat where they can forget the burdens of what they're bodies are experiencing. Participants are given their own fishing "buddy" who not only guides them in the river, but helps guide good conversations about  staying mentally and spiritually strong through physical weakness. For them, it's a chance to learn a new skill, make lasting relationships and get lost in the great outdoors. And for us? It's a priceless gift to be a part of.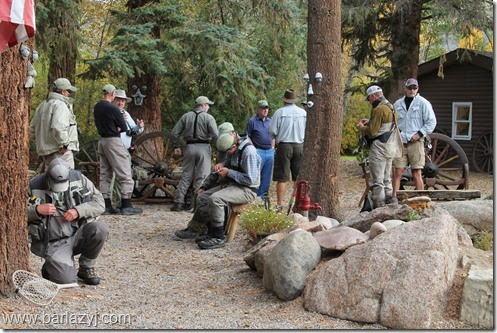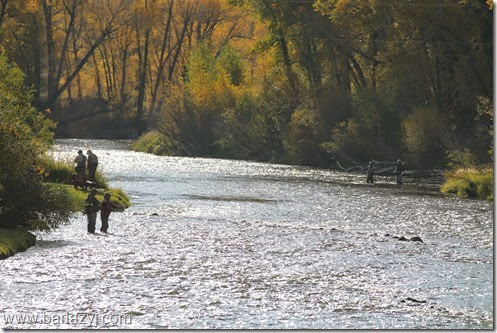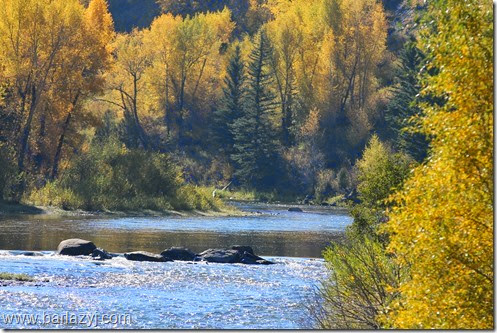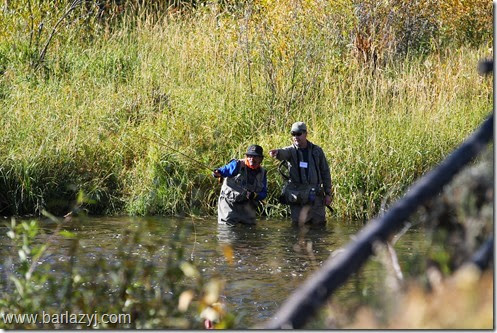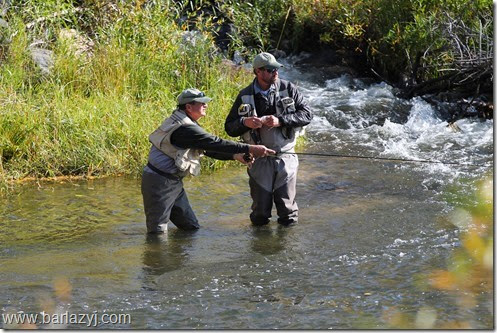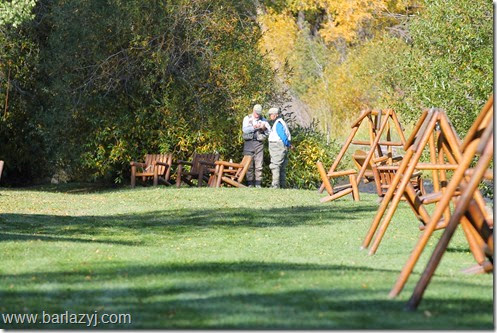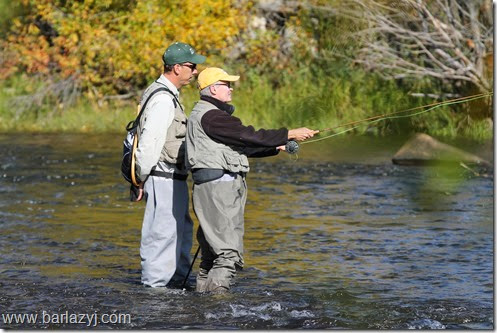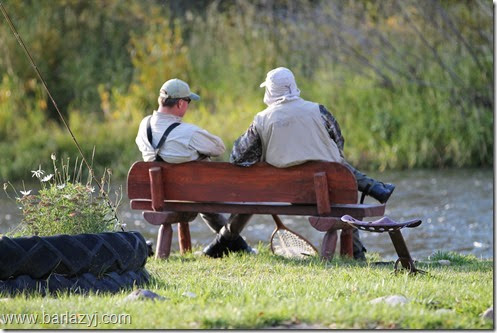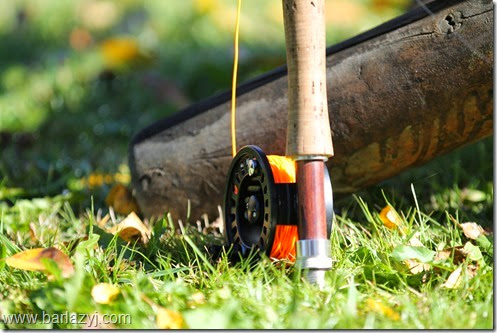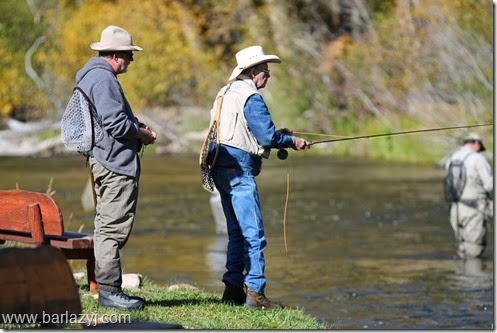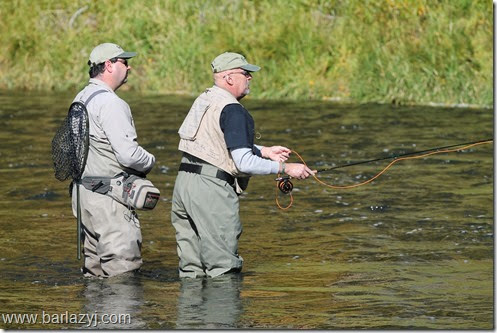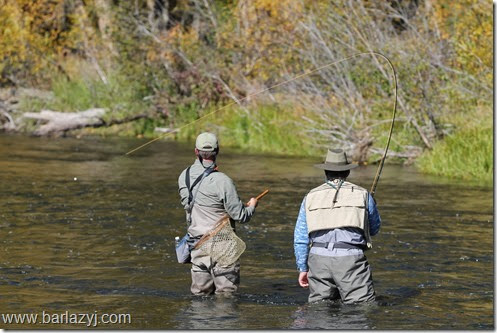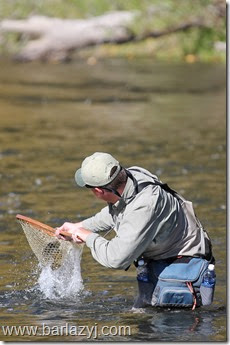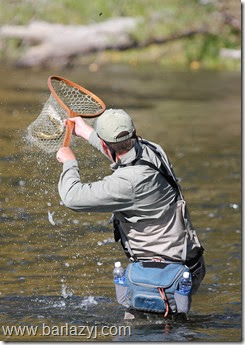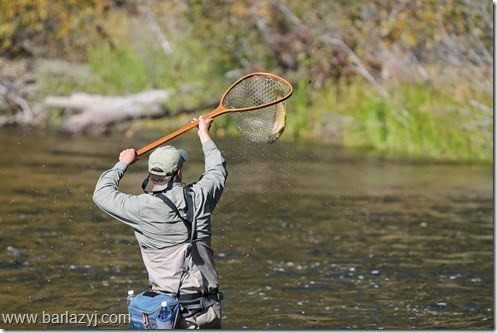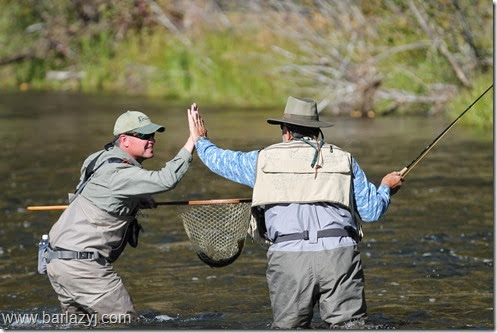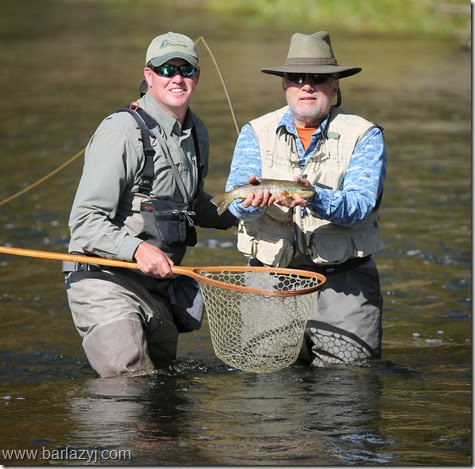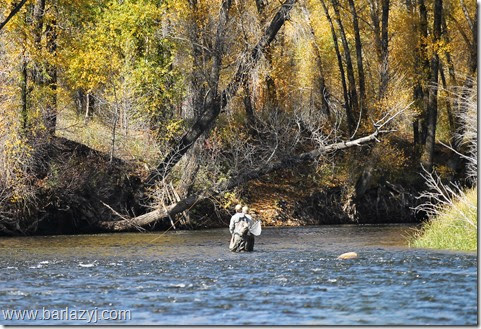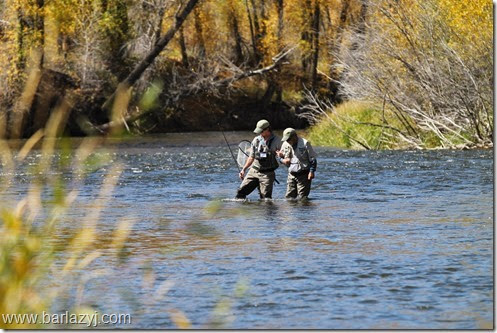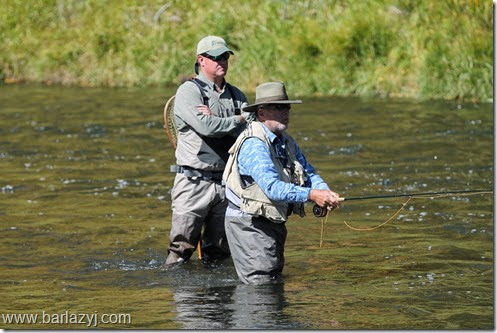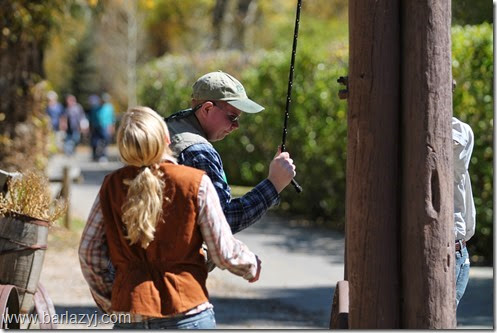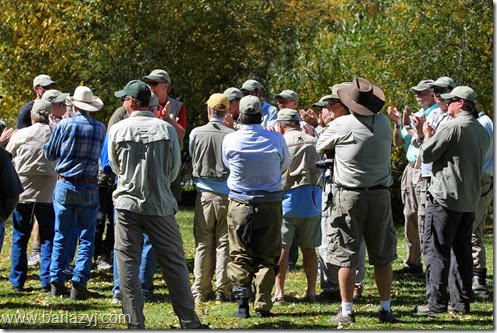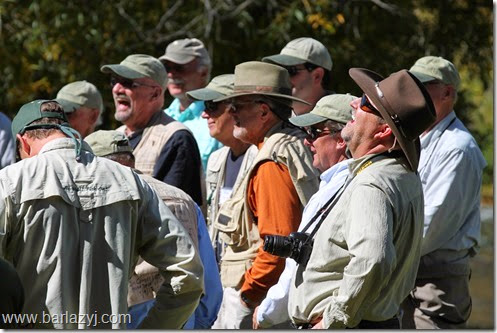 And often a teary one.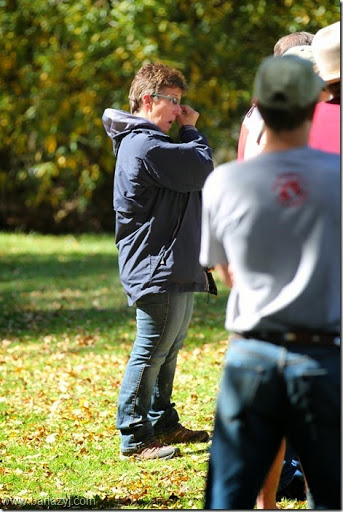 As they allow our ranch staff to join their circle of strength at their final gathering, you can quite literally feel the strong bonds and empowering forces flowing through that group of men. It is such an honor to welcome them to our ranch every Fall and we are left with a greater appreciation for the power of friendship and support.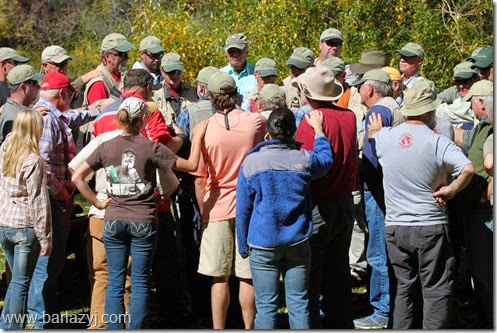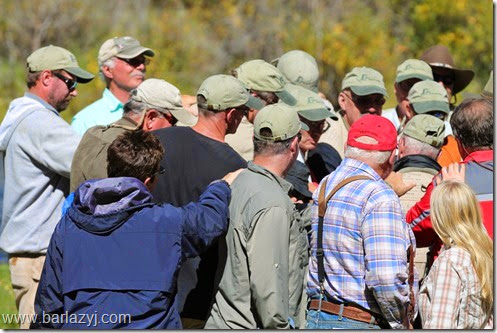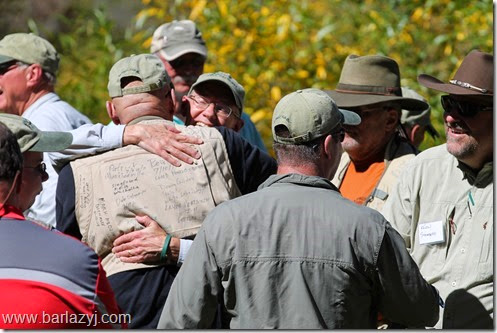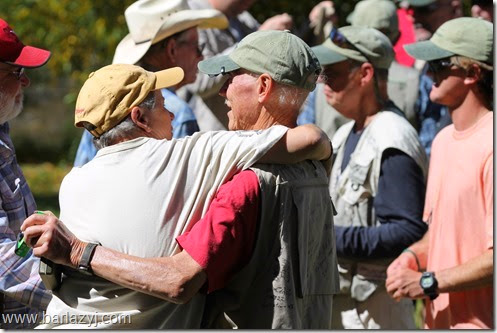 Thank you Reel Recovery for your continued service to a community of individuals who benefit immensely from your annual retreats. As do we.  Thank you for choosing Bar Lazy J to host such an inspiring event. Just as you always say, we echo your motto, "Be Well! And Fish On!"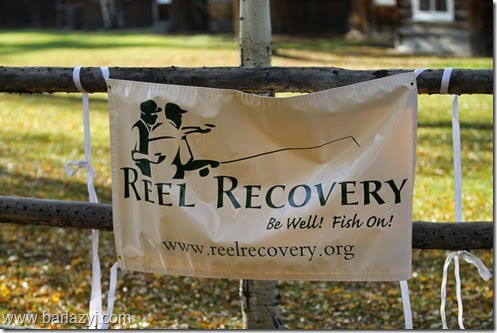 With our final guests of the season gone, our staff got to work shutting things down around here. It takes much less work to close as it does to open, but we make sure to do it right and count on every individual to carefully complete each task. It's a good time to finish a few projects and making sure everything is clean, secure and protected from the cold winter to come is our key priority.       At the barn, that means packing up the boots in Sam's Shed and removing all the horses' shoes. The saddles and harnesses are thoroughly cleaned and the cinches and blankets all power washed.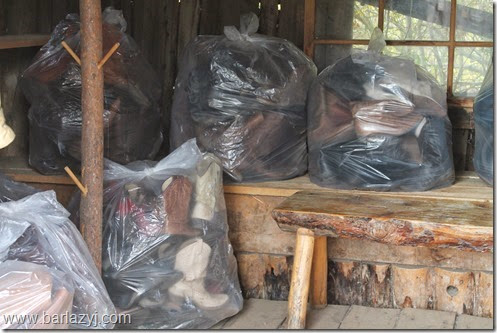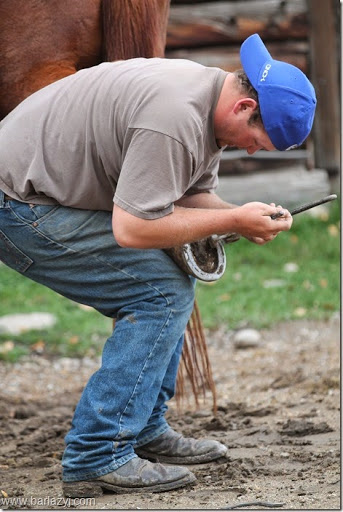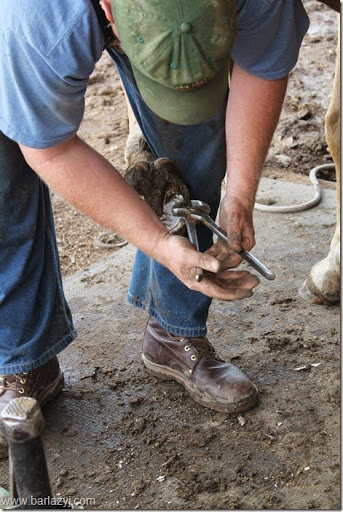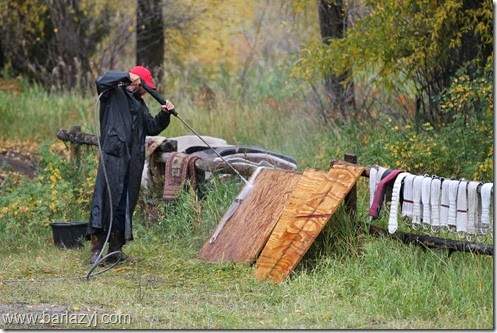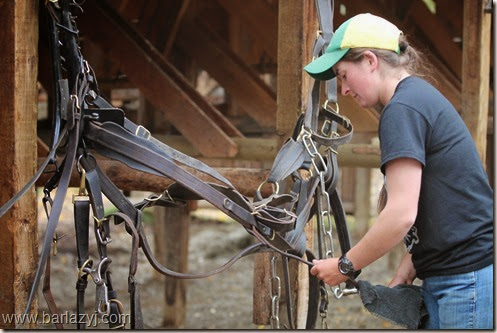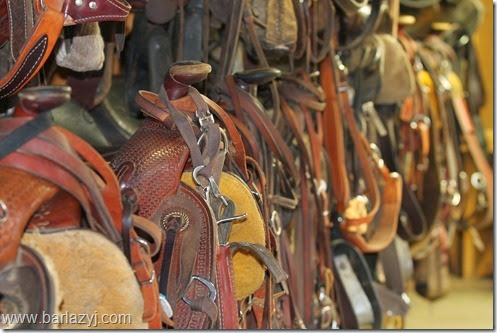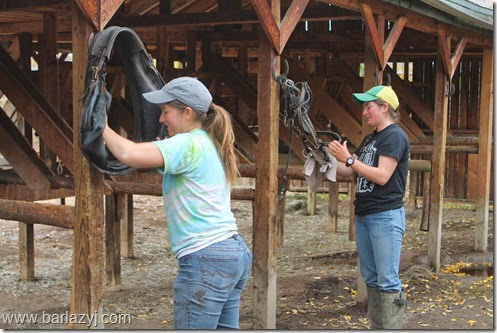 For housekeeping that means washing, storing and ORGANIZING!! (There's a LOT! Great job ladies!)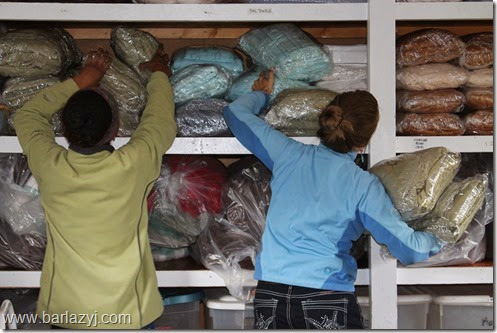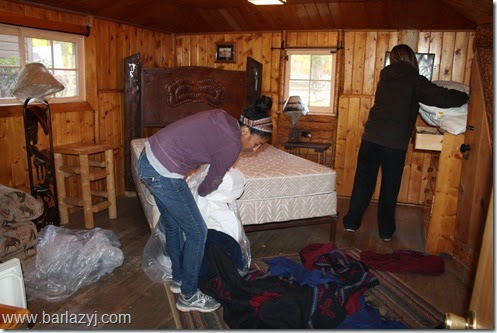 For grounds that means storing all the outside furniture, winterizing cabins and draining water lines.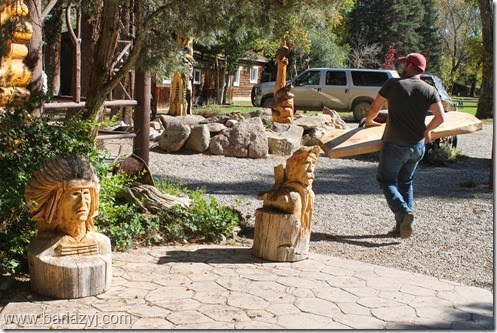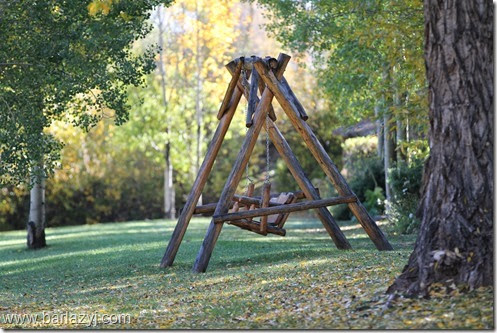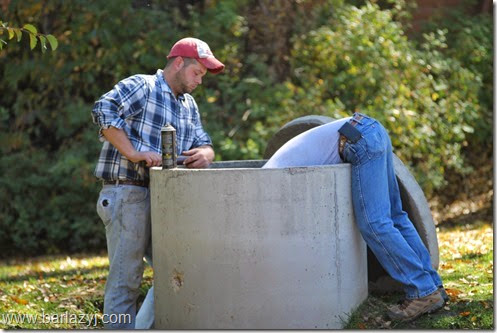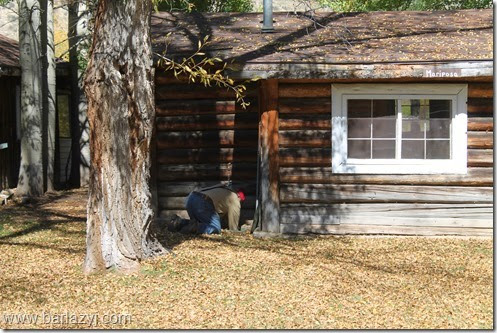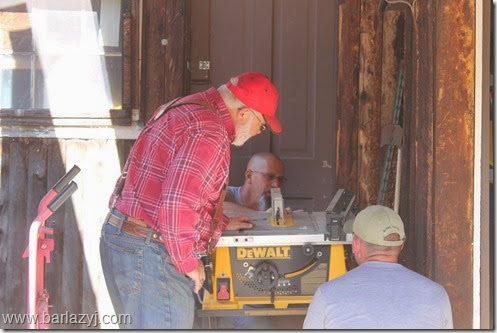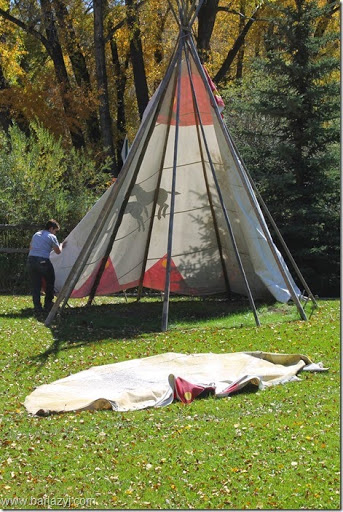 (And for the ranch kids that meant the flowers could FINALLY be picked!)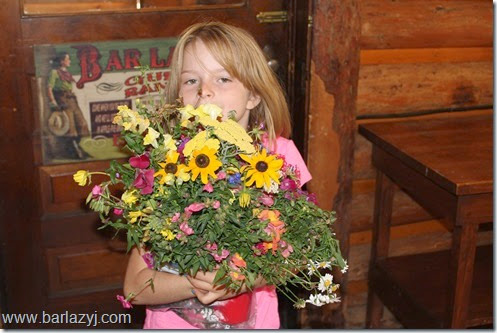 In the lodge, a few projects went underway, but a good cleaning, lots of furniture coverings and some boards to seal up the River Porch were the main tasks.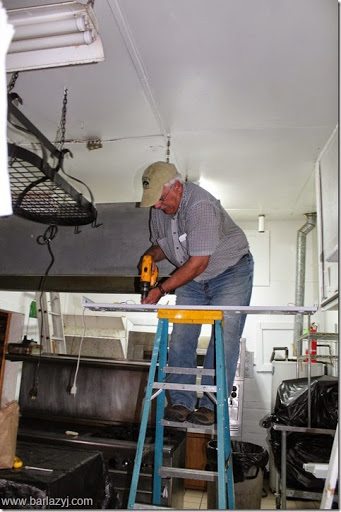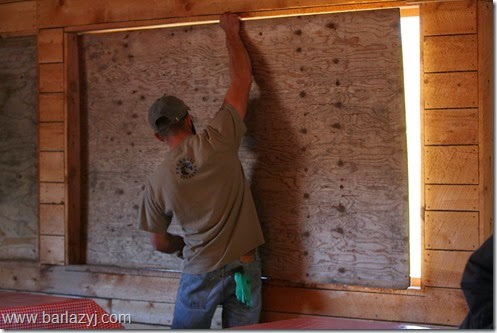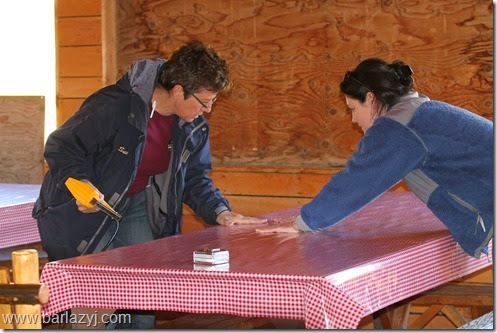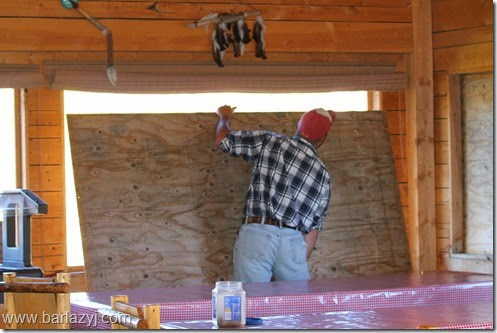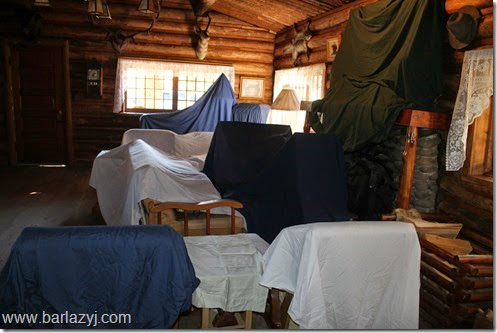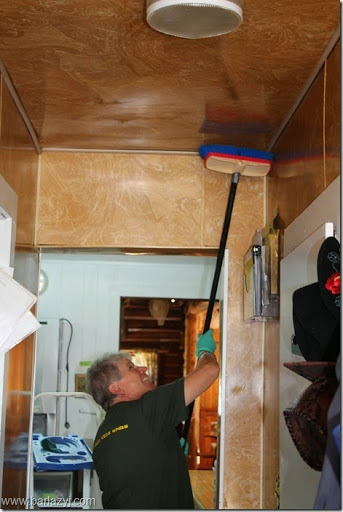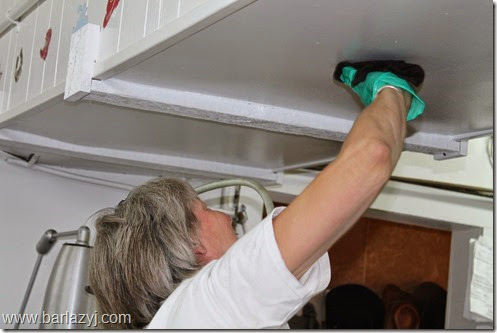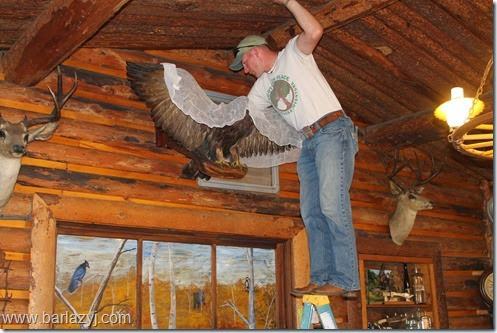 And all the while still taking reservations for next summer! You go Sue!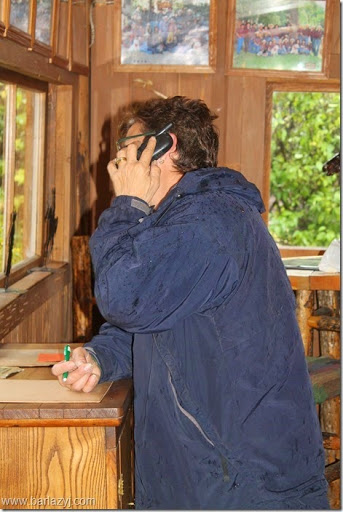 Of course, there was a little time for some relaxation as well….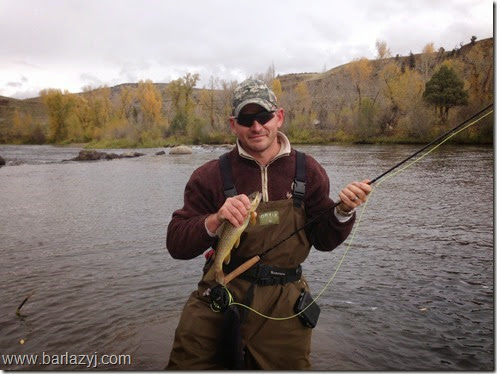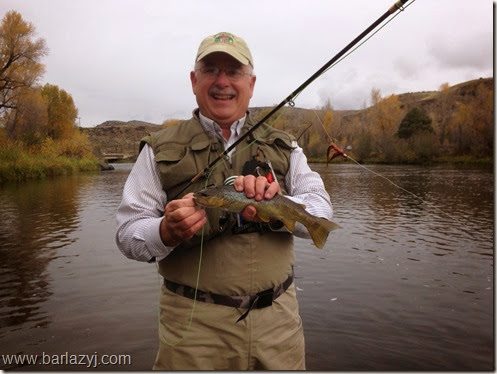 It's impossible not to look around you and breathe all the brilliancy of the Fall here in the High Country. We can't stress enough what a spectacle the colors are here. No matter how many times we see it—it never ceases to amaze us and leave us awe struck by the beauty.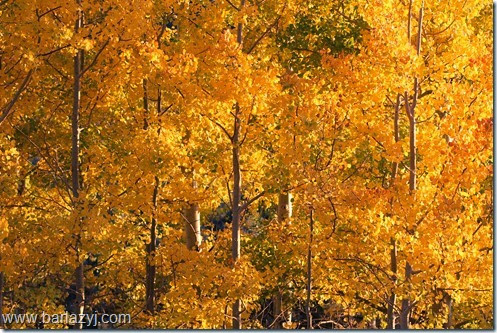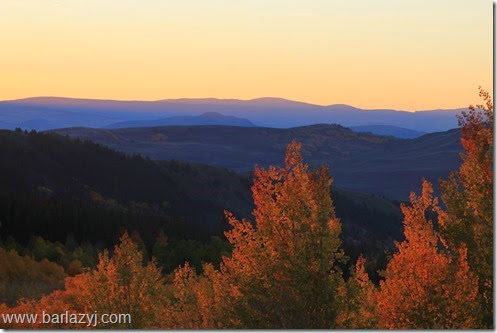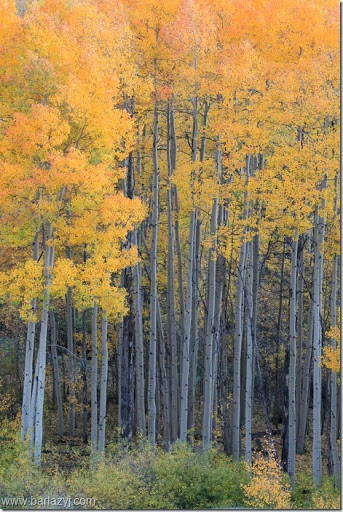 And you may even catch a glimpse of the wildlife in the area as they begin their bugles! Incredible!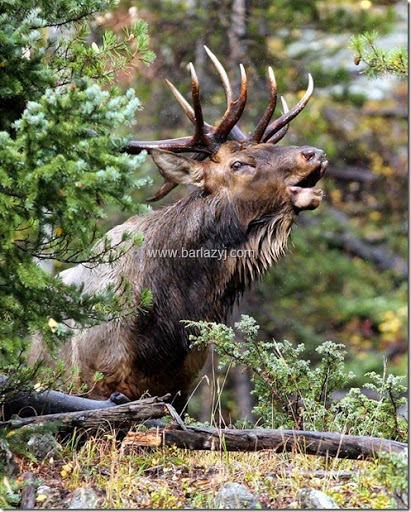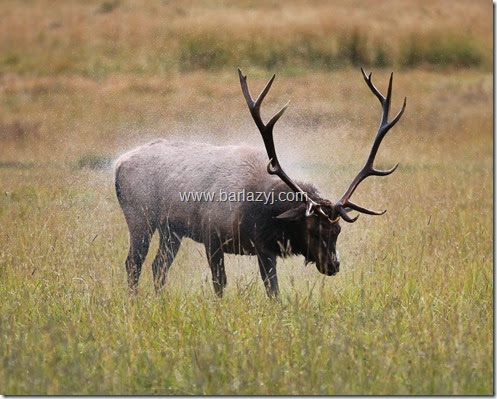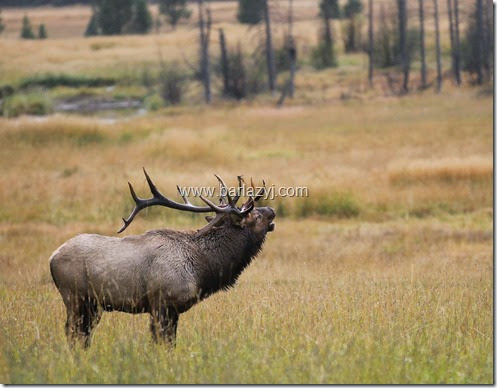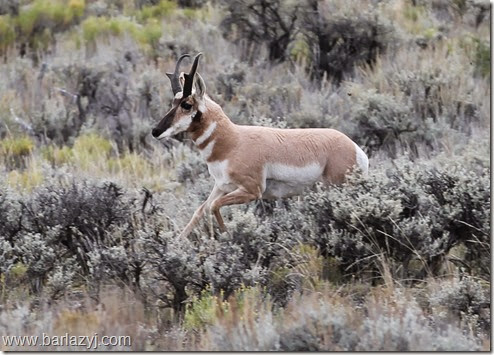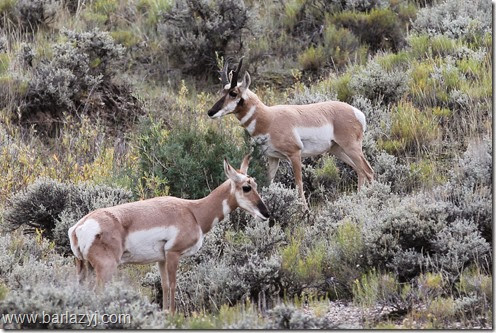 Now HERE'S a project we are going to be talking about very shortly, but for now we'll hold off and make you wonder…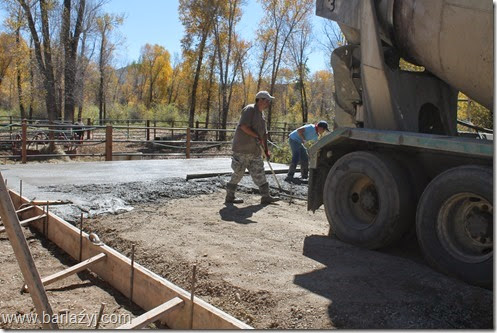 As bit by bit, the visible aspects of the ranch are put to rest, the essence feels alive as ever. Almost like the energy rush some children get just before bed time, the ranch is filled with a culminating buzz of all that the season brought just before she is tucked in for sleep. The staff spend their last week reminiscing over their favorite memories of the summer and around the country and in several others, hundreds of our guests who shared those moments are doing the same. The ranch links us all together and creates a web of deep appreciation for the treasured simplicities these grounds offer. It creates a feeling of coming home every time you return. It creates a Bar Lazy J family.       So although it might seem sad to see her stripped of some of her pieces, we are reminded that as a whole, this old ranch is as strong as she's ever been. 2014 shaped up to be the biggest year she's had in all of her 102  years and already 2015 is over 80% booked as we headed into October. So we're indeed honored to meticulously care for her while she takes some time to rest before she reopens herself again to both new and returning friends. Time to put this deserving old ranch to bed!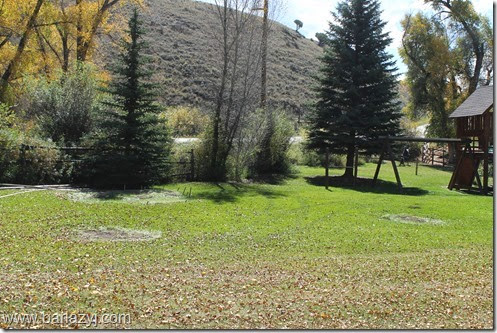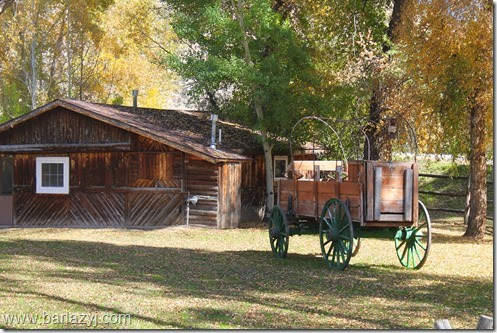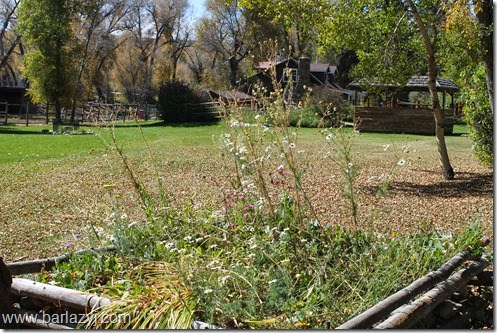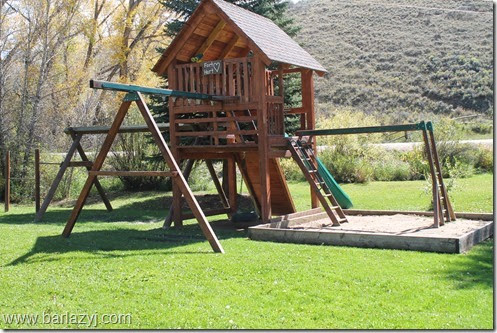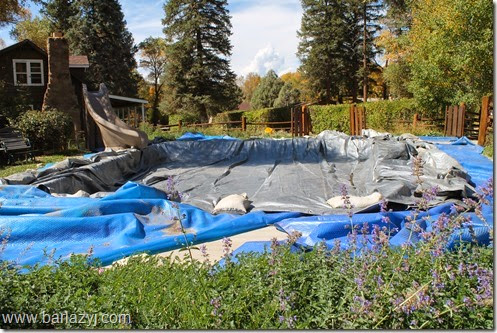 And the others who are prized and praised around here are needing their rest as well! As the season closes, our wonderful, WONDERFUL herd is turned out to winter pasture and we can all vouch for the fact that they KNOW when this time comes. They hit the belly-high grass running and eagerly snort and whinny to their pasture mates as they head out of sight. It has to be our favorite part of closing—seeing them all running together and knowing they'll have 8 months to relax (and get fat!) through the coming winter months.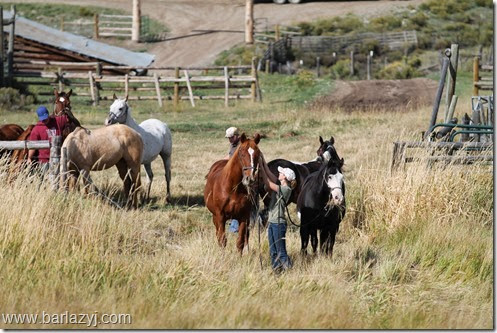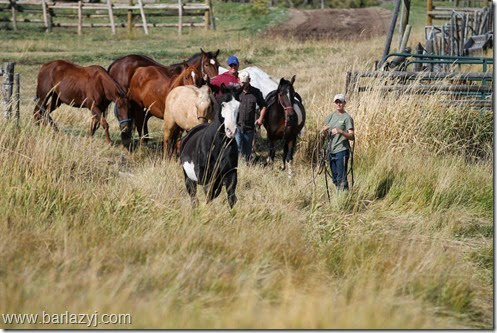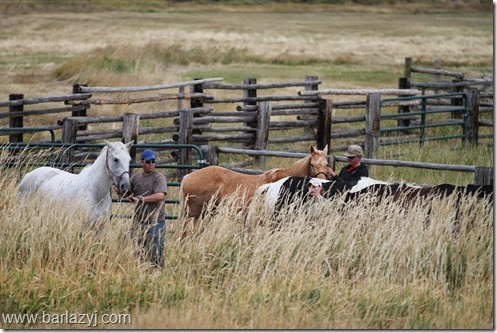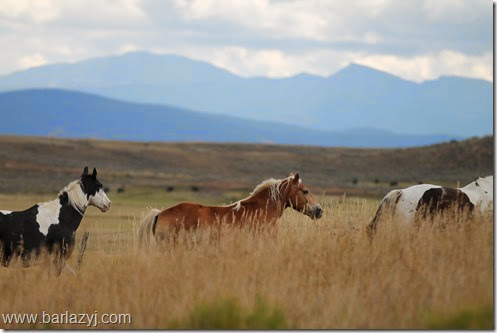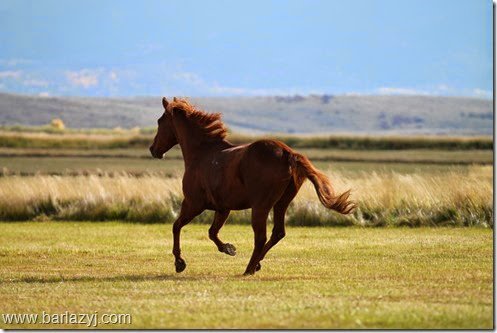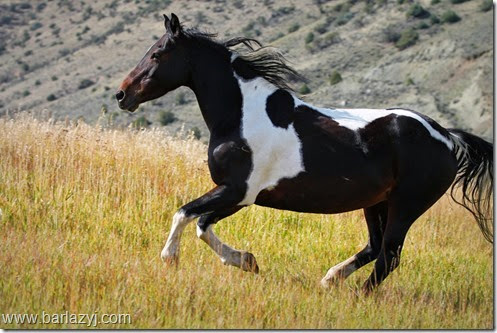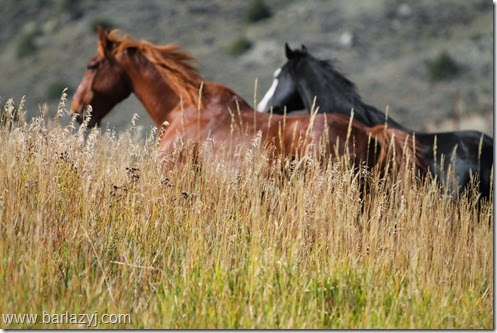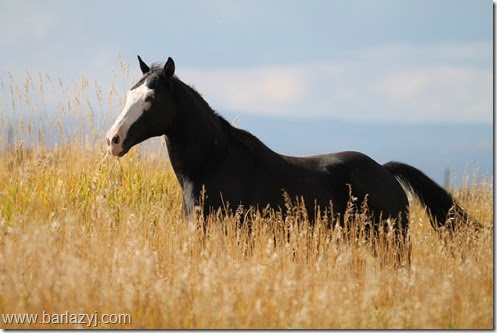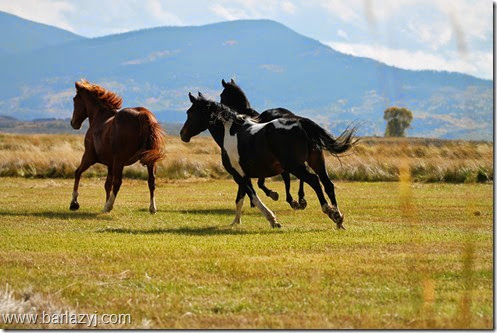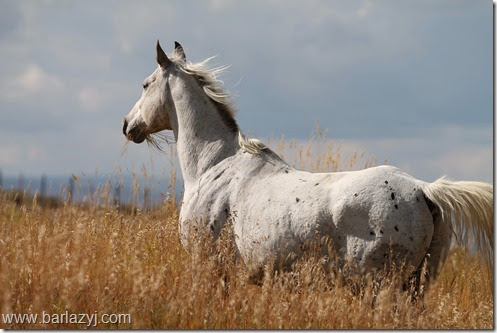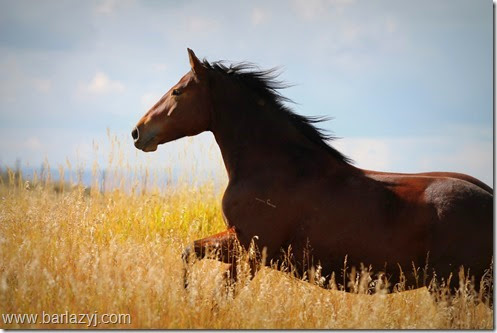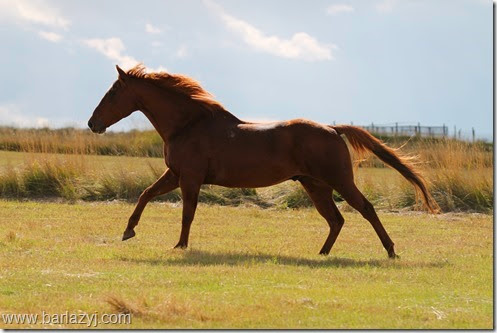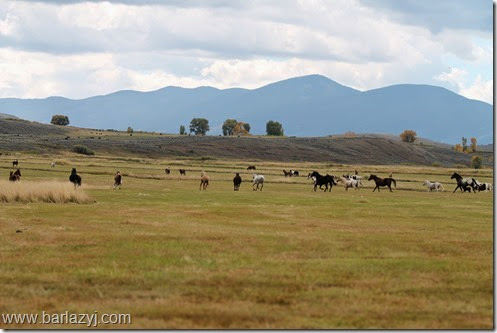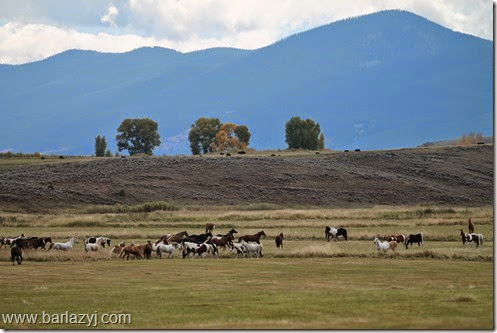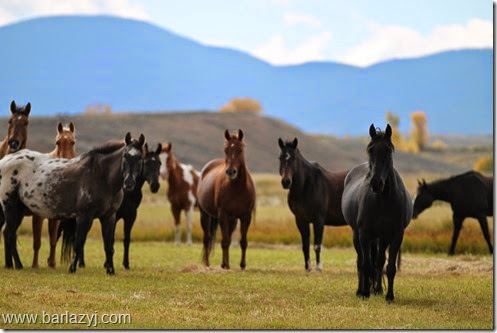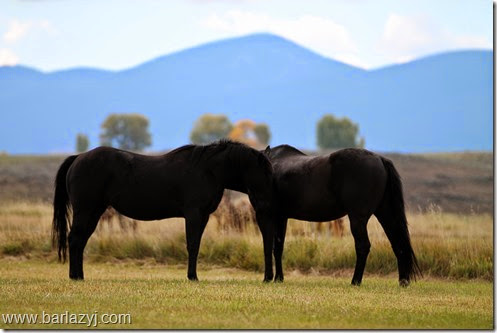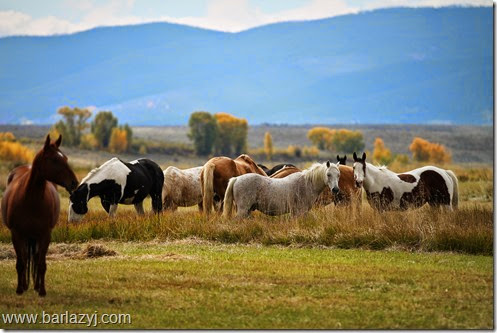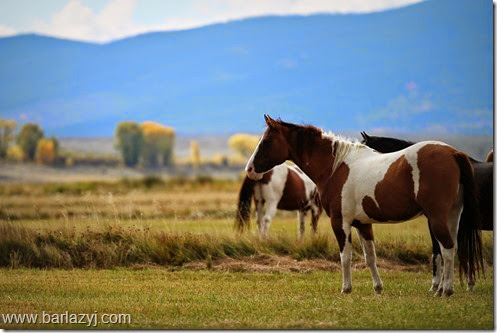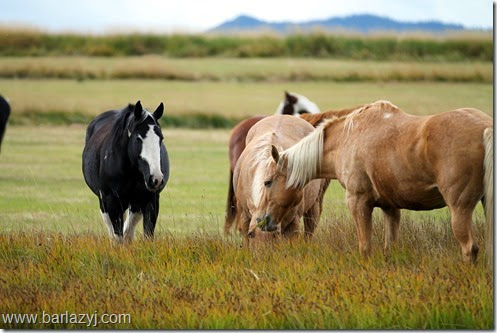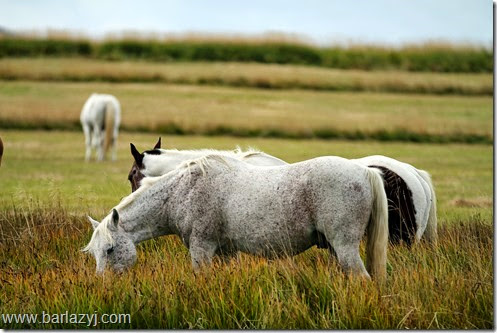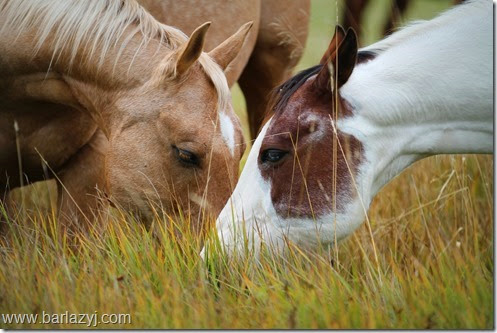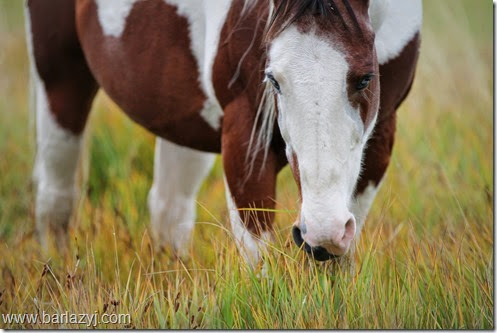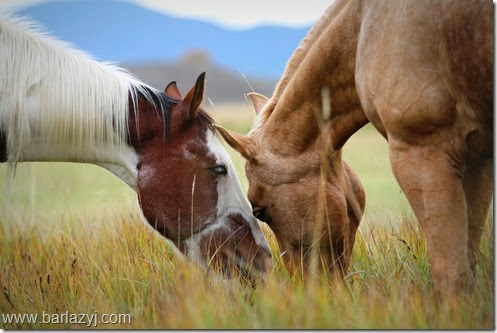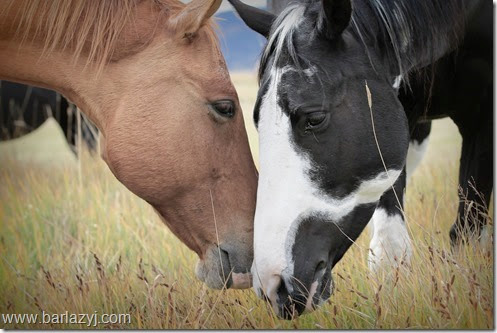 Of course, they'll be checked and watched over daily, but they love the attention as much as we love coming to see them. These beauties make up a large portion of our ranch family as well and we can't go too long without getting our fix of warm horse breath in our hands and soft mane through our fingers. Not to worry. They'll be lovingly cared for until you all return again.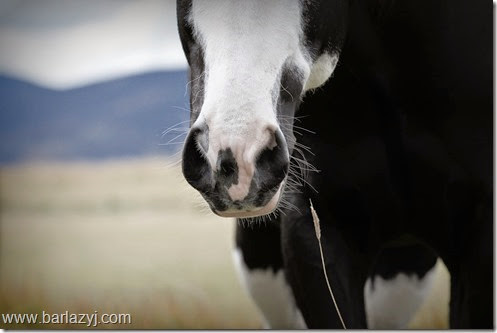 And the Magic. Begins. All Over.