Saying Goodbye.
Nov 11, 2014 by barlazyj-ranch
We don't do that around here. For us, it's always a "See ya soon!" or a "Hurry back!" We love that people who have been here 10, 25 and even 40 years ago will often randomly get in touch with us about coming back to relive their week at Bar Lazy J with us. Since we know that Jerry and Cheri have owned the ranch the past 20 out of 102 years, it proves to us that the "magic" of this place has extended over multiple ownerships for over a century all on its own. Isn't it a tremendous blessing that it fell into the hands of people who would love and nurture it so as to allow it to reach its fullest potential? Incredible that people can come back 40 years later and see how beautifully the ranch has aged? All things change, but in this case, the changes have been wonderful. And all while being true to the heart of this place. It's hard to put into words just what it is. But when you leave here and the tears start, you'll know just what we're talking about. And when you come back and pull down the front drive and feel "home again"? You'll know even better.      Even our staff  find their way back here years after their summers here at the ranch. We LOVE that!! Many come back to volunteer their help before or during the season and some drop in during the off season just to say hello. They may even come as guests with their families! Something about this place draws people back. It keeps them longing for the "next time" every time.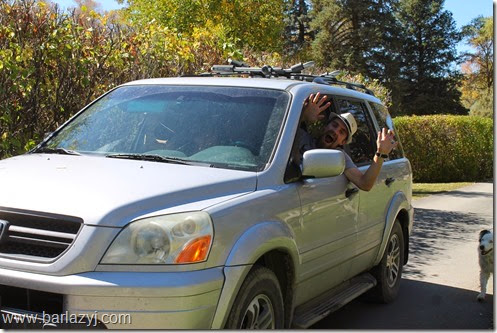 Of course we never quite know when that next time will be, but one thing for certain is—it's never goodbye around here. So as our season ended and the staff trickled back to the "real world", we were comforted by that. Of course….we had to have a small celebration to reminisce on all the hard work over the past several months. So, we headed to see one of our GUESTS for the party! Wait, what?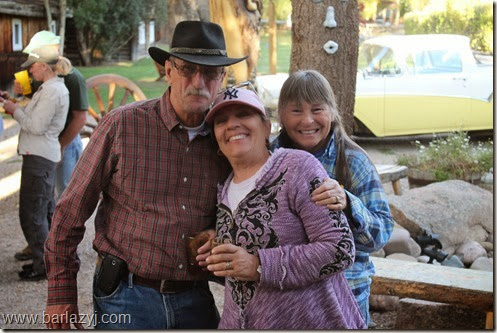 Yep! Our good friends—who requested to take part in the ranch and join us as guests the past 2 years—also own Mustachio's on the Lake in Grand Lake. They boast delicious Italian food and they've been hosting our staff parties the past several years. Such a weird experience to have them waiting on us, however, after we've spent a week waiting on them! (Love the western gear in our honor, though!)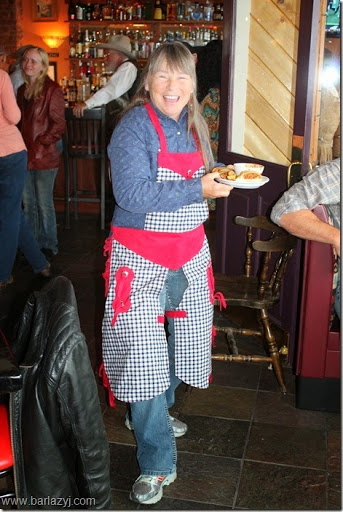 A few pictures from our private party!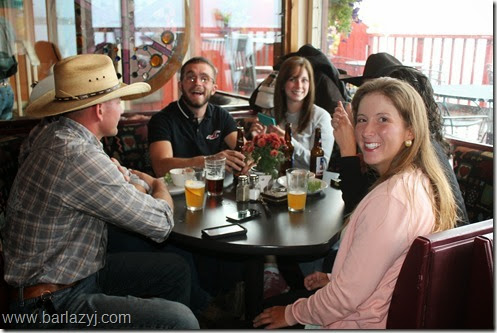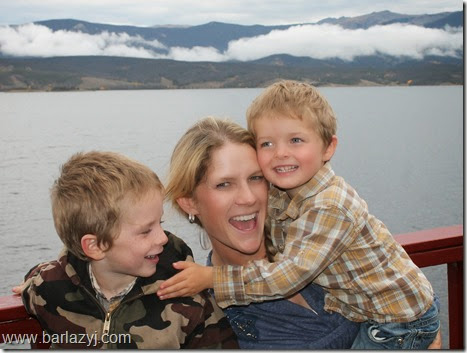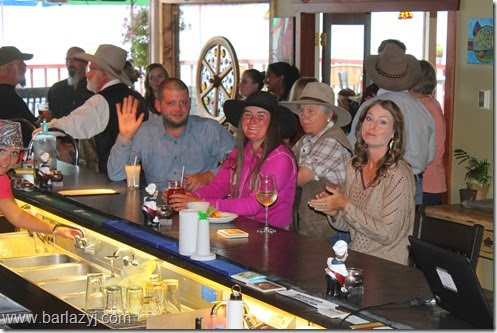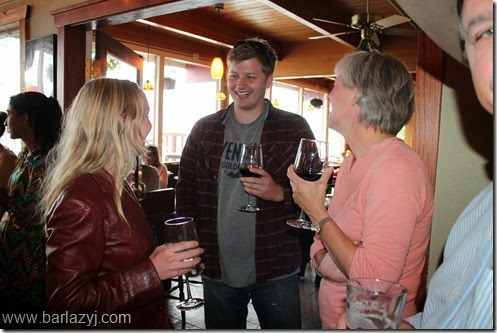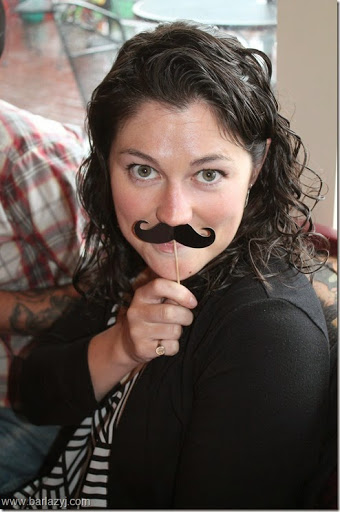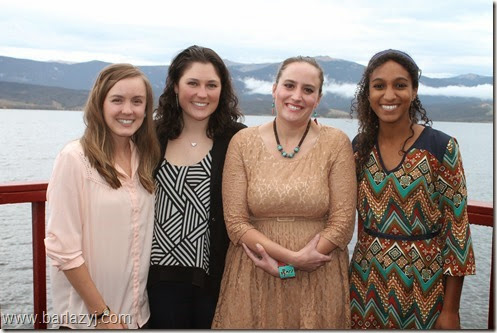 And here's one of those former staff members we were speaking of! Pete assisted Dale with maintenance for several years and dropped in to spend a week and help close things up for the season.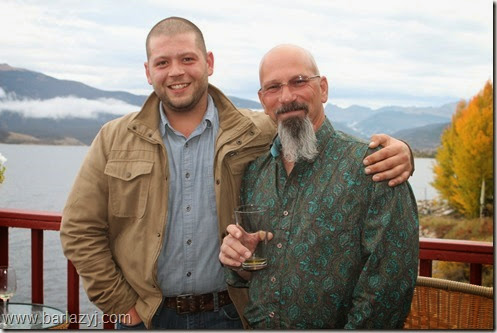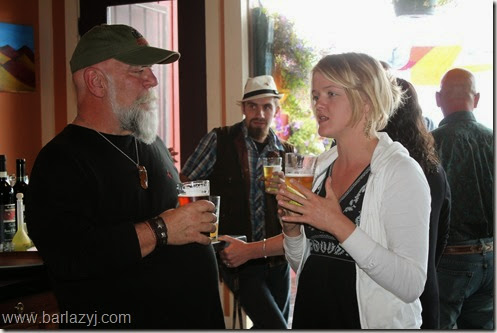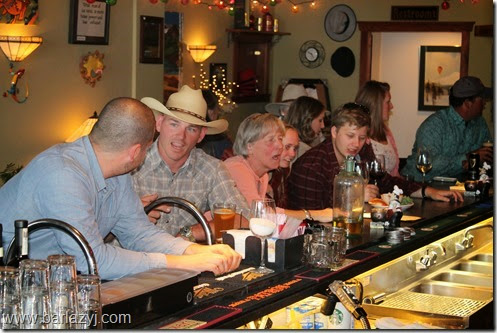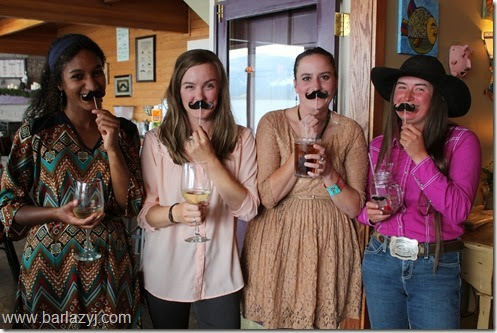 Such a beautiful view!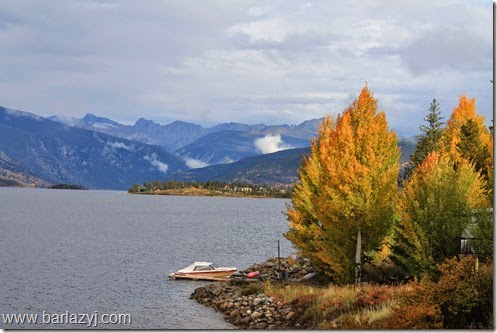 DELICIOUS food!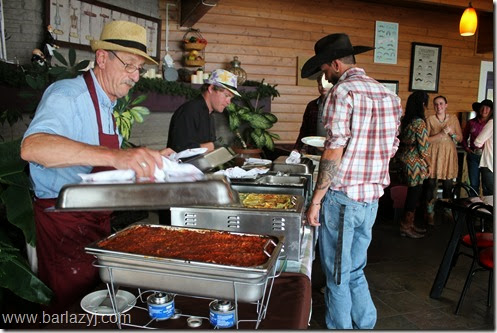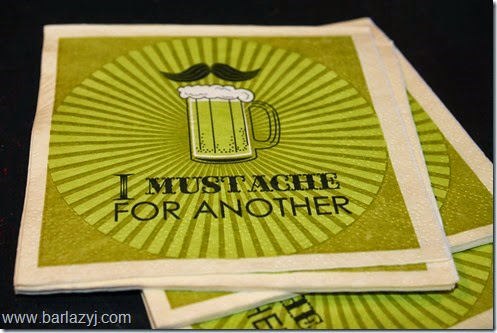 And no fun. No fun AT ALL.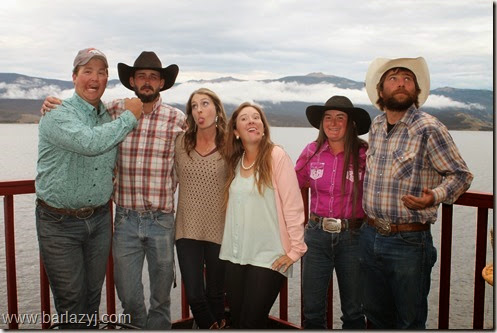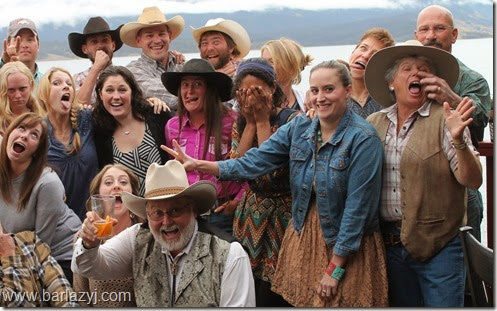 Love this ranch family!
And we had a special presentation that night for two members of that ranch family in particular…
     If you didn't know previously, we are sorry to say that this was Sue and Dale's last summer working full- time for the ranch. After 15 years of being part of this place—originally as guests and then eventually as staff—we can honestly say they've had a tremendous hand in so much that happens here. Dale's handy work can be seen throughout the ranch in the numerous tasks and projects he completed on a daily basis. If it was broke—Dale could fix it. If it needed built—Dale could build it. It's incredible the amount of finishings that our guests admire that have his touch. He's one talented head of maintenance and we appreciate all of the talents he's shared with us over the years.      Sue is equally talented in entirely other ways. She's done an incredible job taking care of the needs of our guests over the years, keeping the office and computer work organized and staying on top of reservations. She knows every detail of this place and has been an important instrument in keeping things rolling smoothly throughout the years. We appreciate very much all of her artistic talents she's shared with us as well. No one takes more pride in their work than Sue! Her attention to the little things makes her shine above the rest.     Although we are so grateful for their dedication to the ranch the past many years, we are very excited for them to take on this next step in their lives as well. We know they'll enjoy being closer to their immediate family year round and they always know their ranch family will happily welcome them with open arms at any time. We are looking forward to having them as our guests again for a LOT of more years!      And we had to let them know they'd left a permanent mark here at Bar Lazy J—starting with their ranch home where they'd lived so many years, being permanently named "Sue and Dale's Place." (Sorry Dale. It's always been called that, so Sue's name stays first. Plus she paid us.)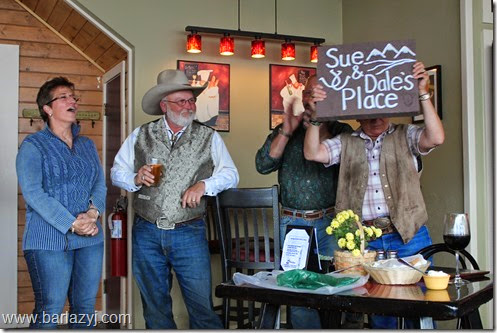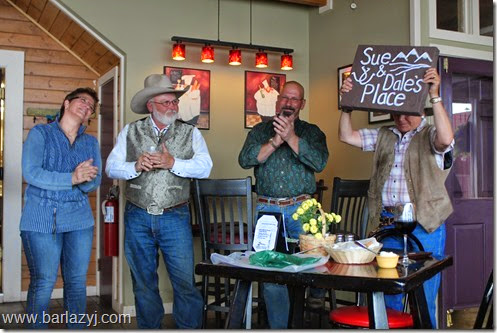 In light of all they've done, Bar lazy J is also beginning a new tradition to honor those who have given so much and been such an integral part of what the ranch has become. Starting next year, those deemed so, will have a plaque made for them to be hung in our "Golden Corral" on a designated wall in the lodge. Cheri and Jerry honored Sue and Dale as being the first recipients of one of these plaques and rightfully so. We want new and old guests alike, to know there are people who have given so much of themselves on behalf of the Bar Lazy J and to know how much it means to us. We are blessed to have them!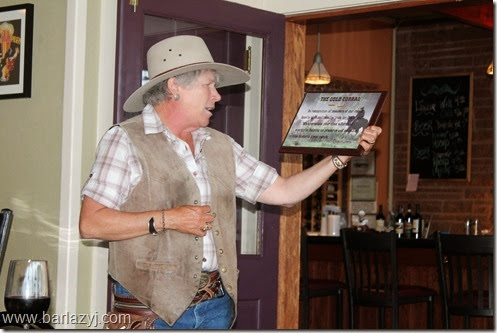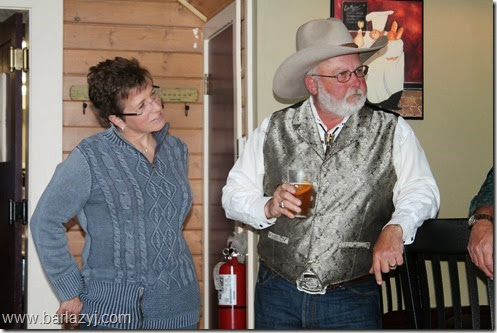 It was a tearful evening for both the givers and the recipients.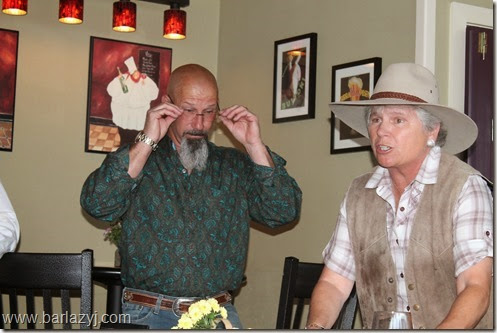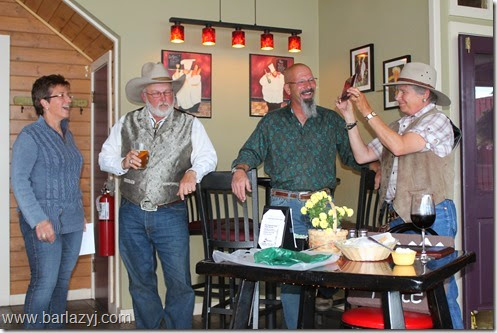 Thank you Dale and Sue!!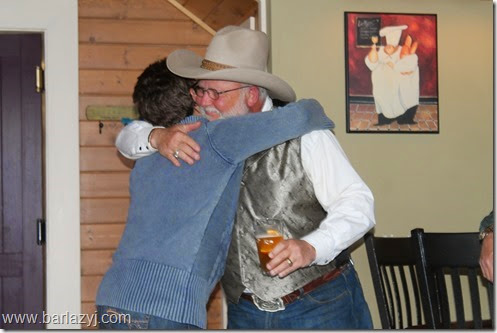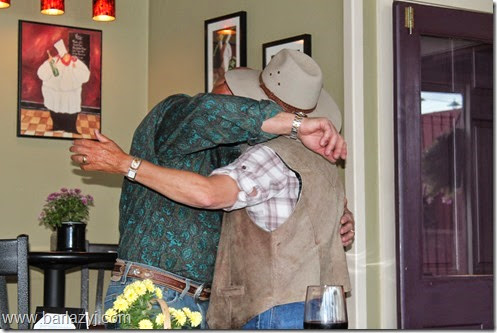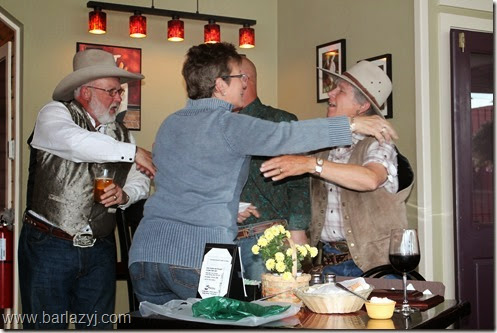 Once the ranch was closed, it was time to start getting things gathered up and ready for their big move back to Florida.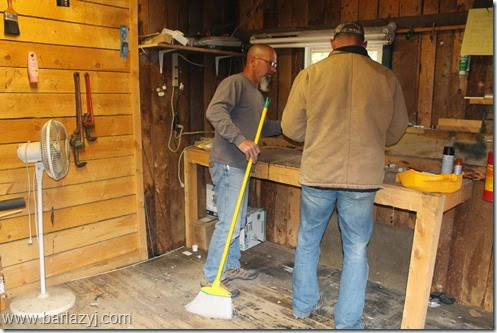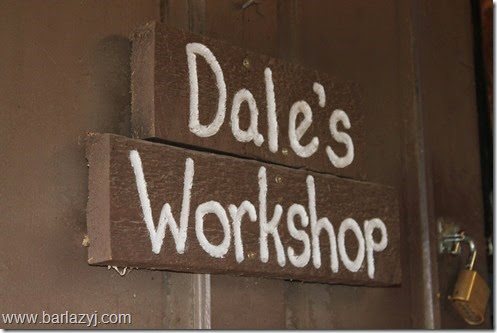 It took a few trucks, one long horse trailer and lots of extra hands….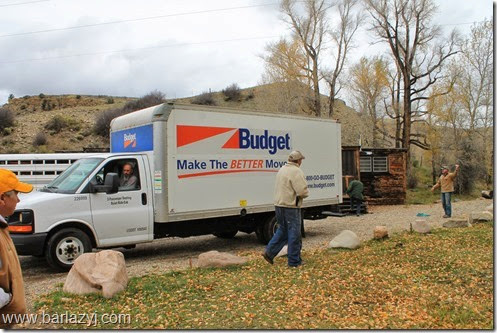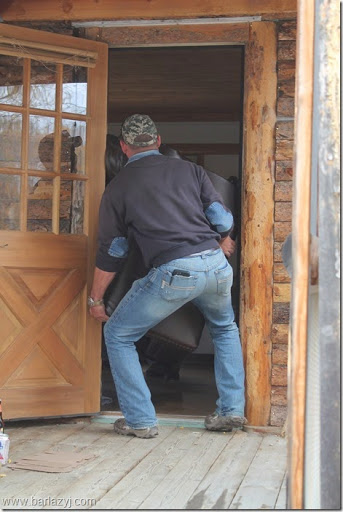 With a bit of finagling….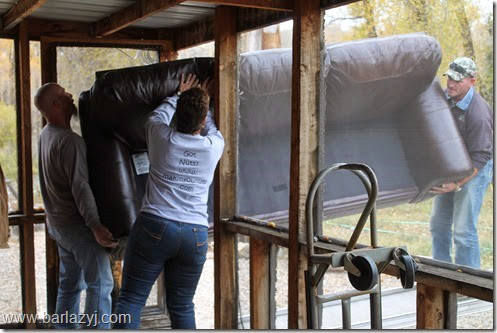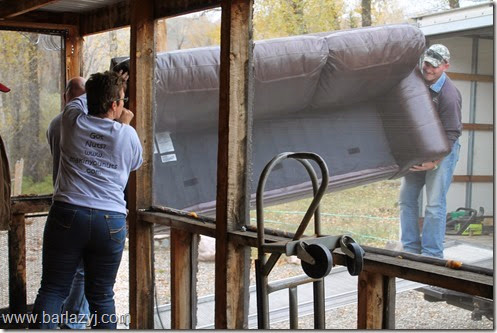 Ok, a LOT of finagling.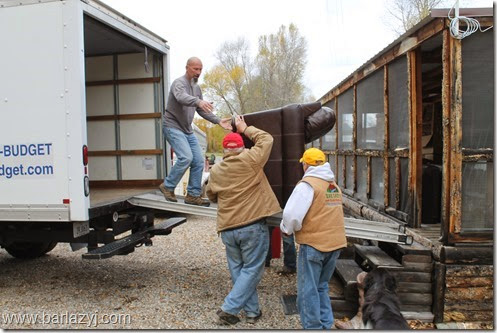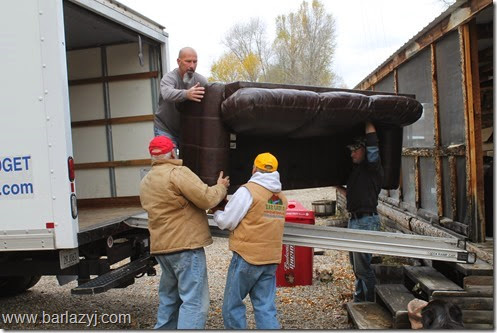 And puzzle piecing…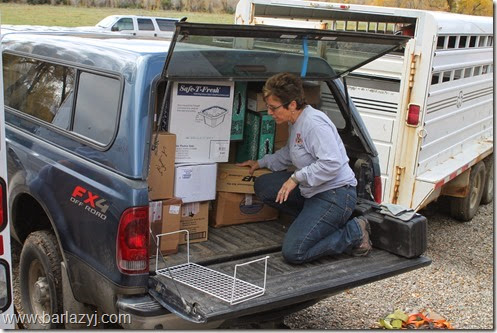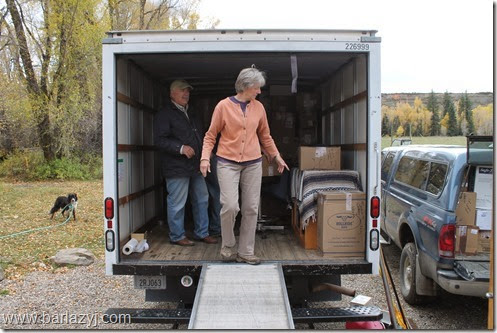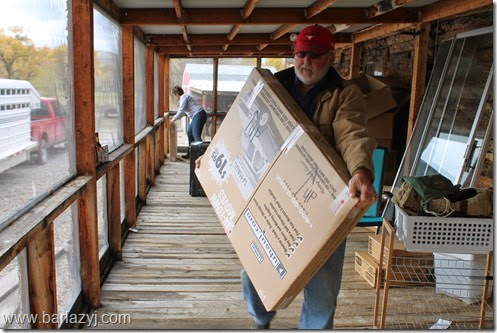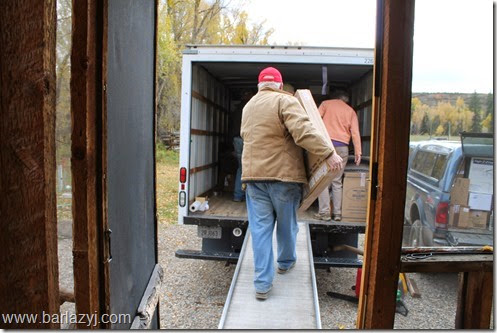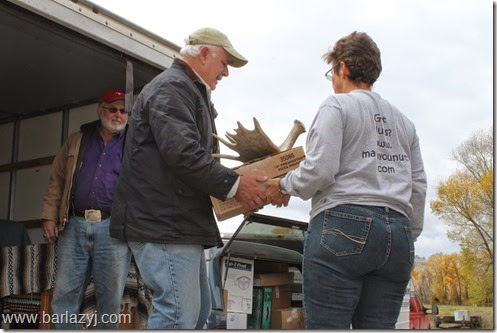 But we were getting it!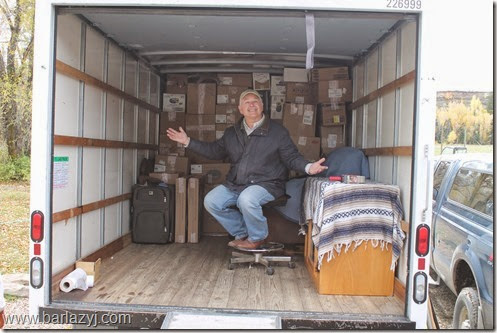 Some of us (ok, ONE of us) had to be tied using the only tether available so he'd stop being so "helpful" on the ramp. Yes, that's a hose. No, he's not emotionally scarred.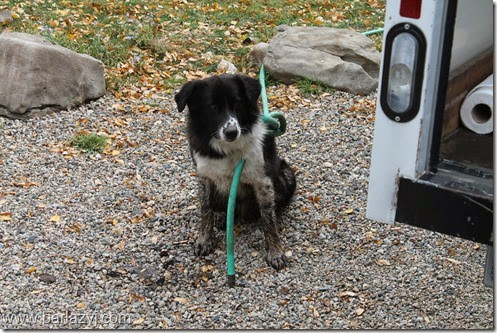 But at last with a lot of team work…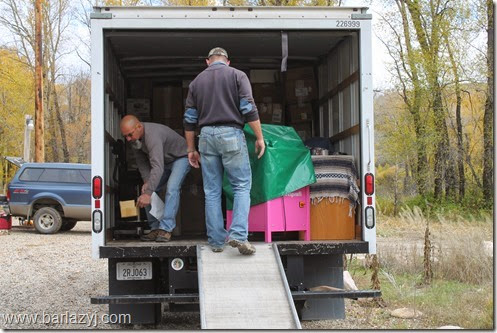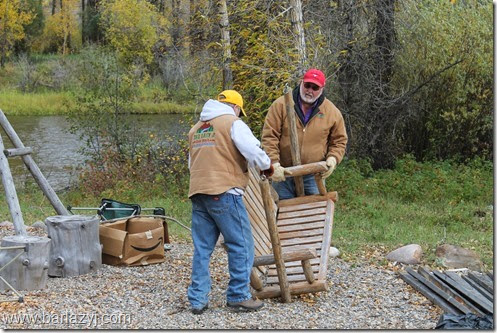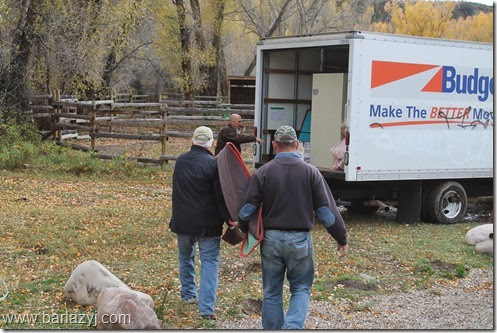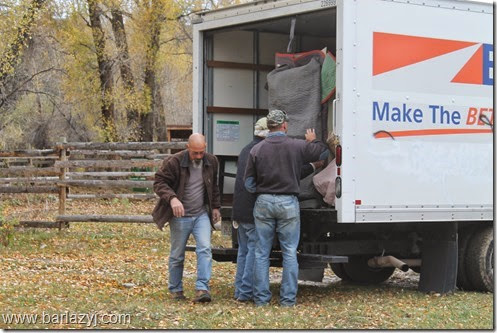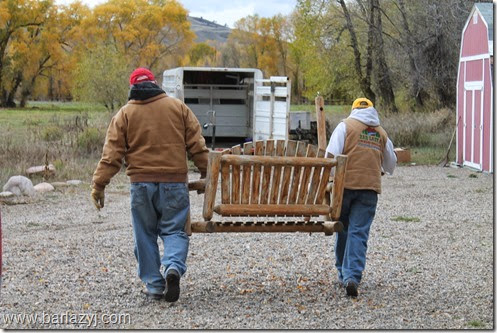 …eventually we got it done. That's the only way we know how to do it around here. Together. And isn't that what's family for? Compared to what was coming, however, the moving part was easy. The hardest part? Were the goodbyes.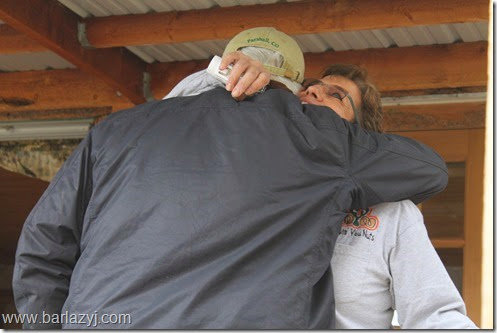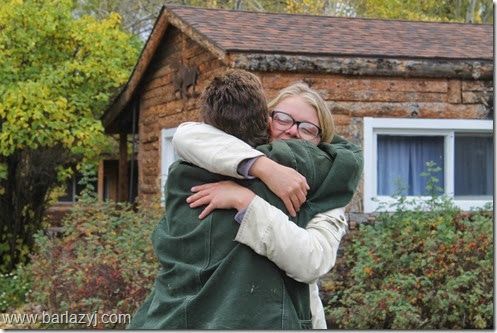 But as I believe we mentioned in our very first sentence of this post. We don't say goodbye around here. So Happy Trails Dale and Sue. And we'll be seeing you very soon. Aready. Can't. Wait.