A Merry Christmas Indeed!
Dec 27, 2014 by barlazyj-ranch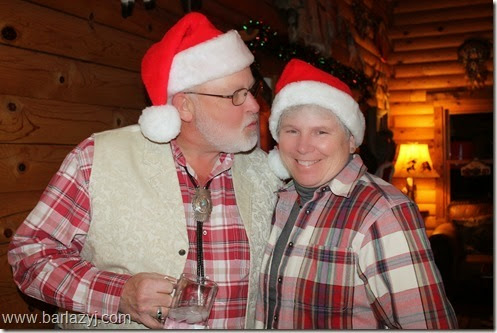 Just a quick post to sneak a peek at our happiest of holidays! Many of our staff stuck around to work and play this winter, so everyone was invited to the Big House for dinner and festivities.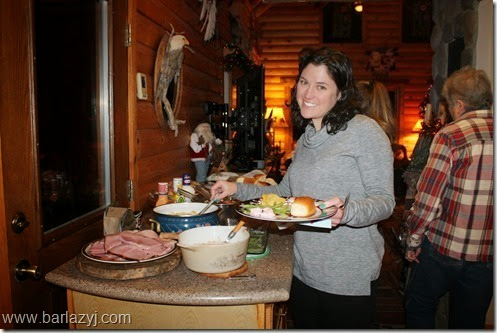 And sooooome little girl may have bamboozled a couple of folks into letting her paint their nails "in the holiday spirit". (We realized after, that NONE of us owned polish remover. Why would we…)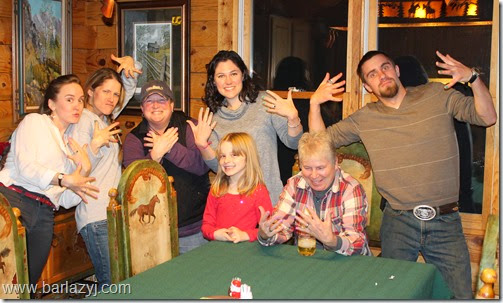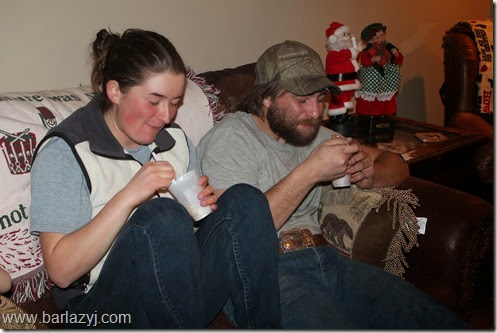 Cheri and Jerry's daughter, Leslie, flew in from the west coast to spend the week and gave the best rendition of The Night Before Christmas ever—a Helmicki Christmas Eve tradition! It was awesome that she was here and extremely special for Jerry and Cheri.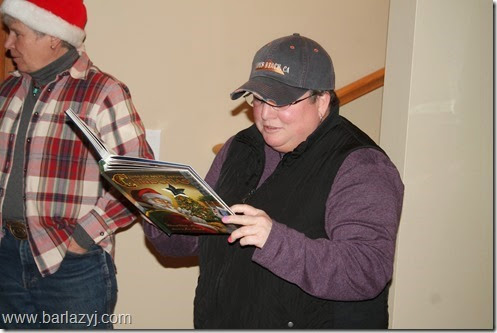 Then Christmas morning, despite the holiday, there were horses to be fed and chores to be accomplished. But among the priority, there were important gifts for Santa's helpers to deliver as well.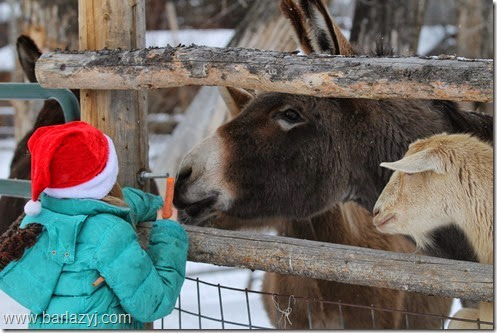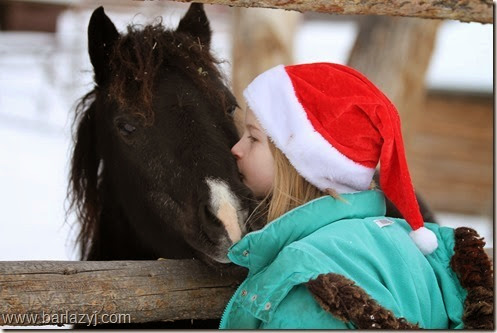 (No trace left of the fodder for the petting farm animals—they gobbled it up quick. Mugsy is a true fan!)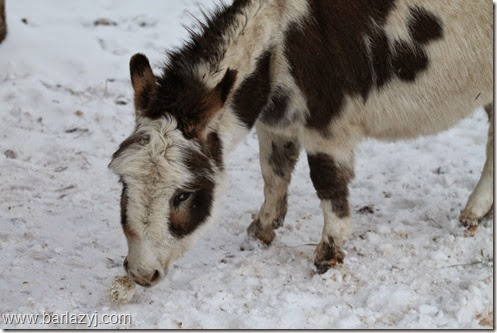 Then it was out to the main herd to spread some Christmas cheer.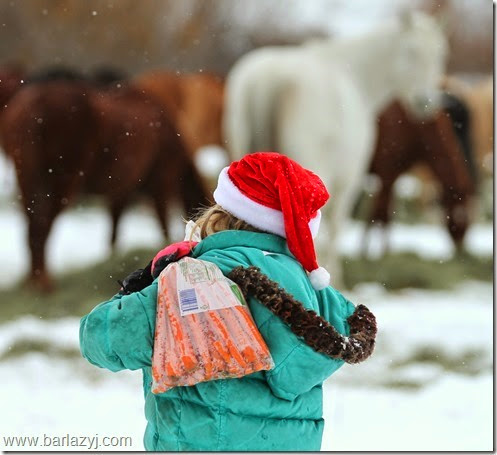 One.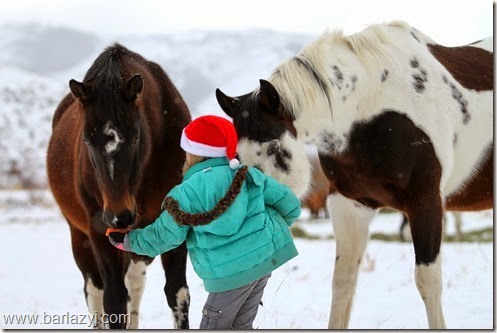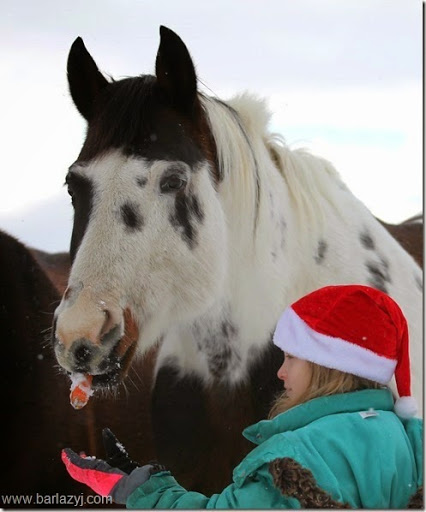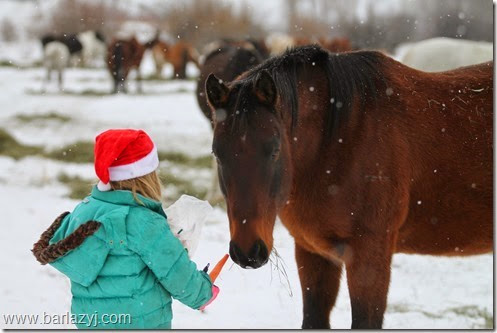 By one.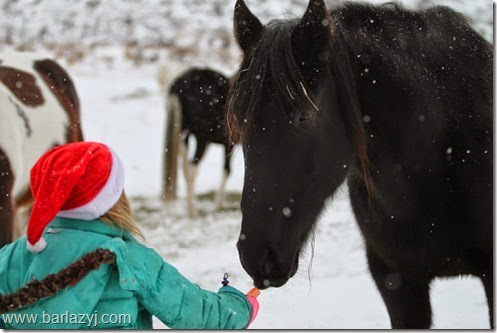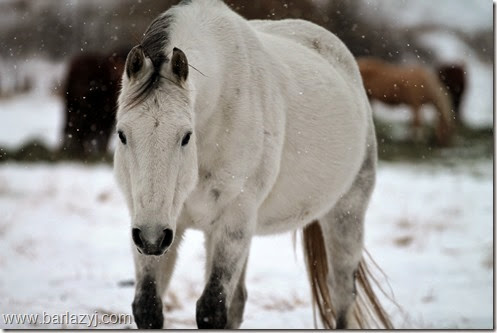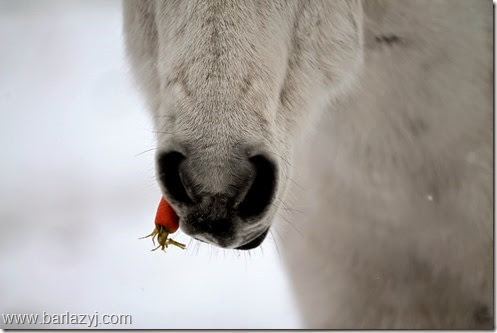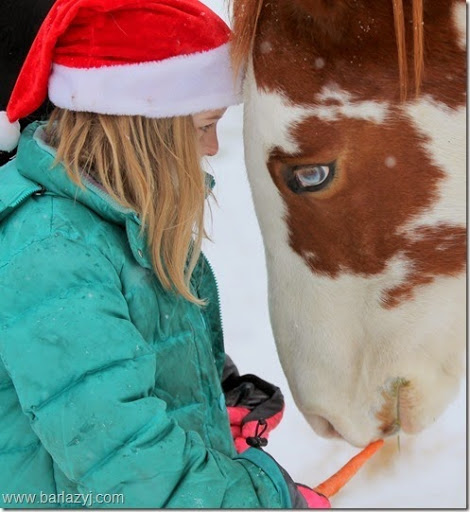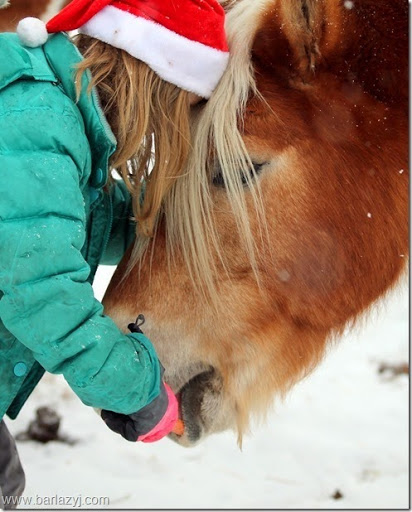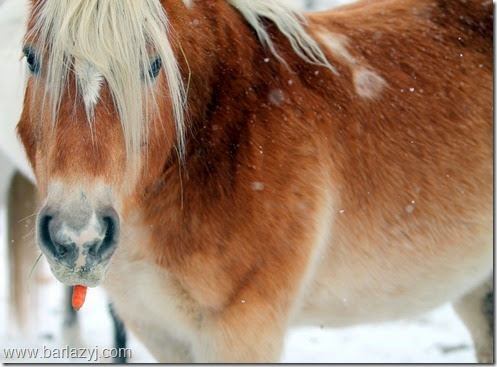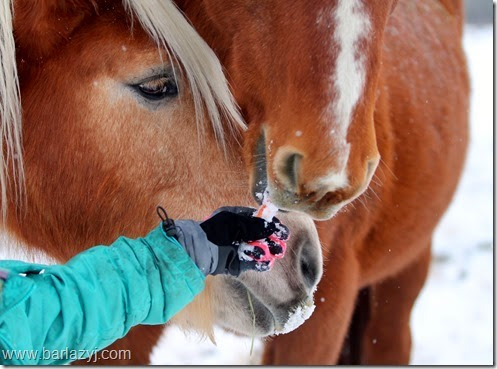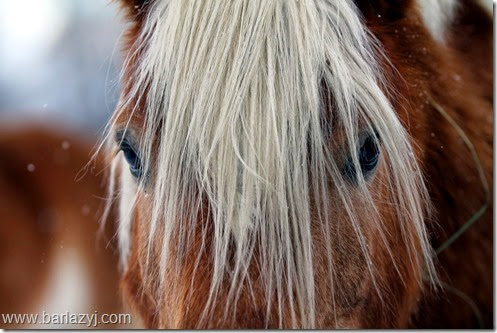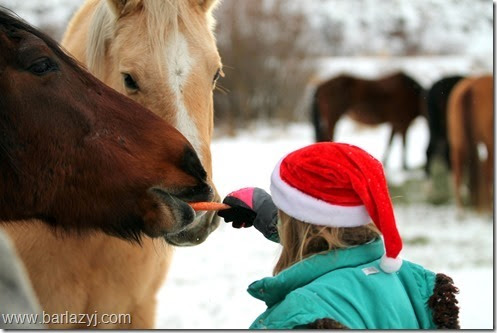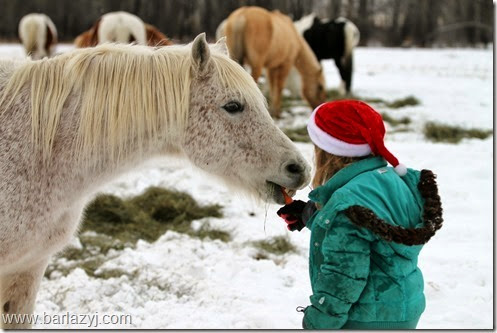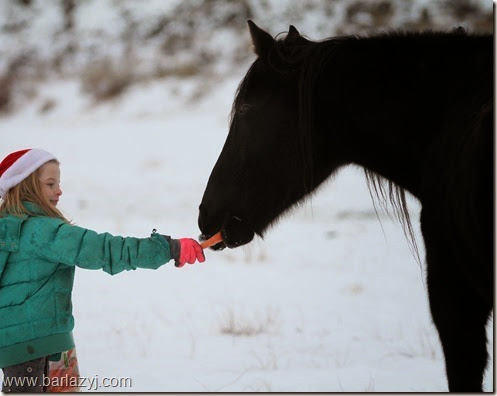 We hope every one of you enjoyed your holidays no matter how you were celebrating. The spirit of the season is one of love and kindness and we are incredibly grateful for all of the friendships manifested through cards and loving thoughts sent our way. Thank you to each of you for being part of our huge ranch family—we think of you individually and cherish your memories almost as much as you do. We are already looking forward to an amazing 2015, but we'll be doing a reflection back on 2014 here in the next couple of days. We send our appreciation and gratitude to all of you this season and hope you know what your continued love for Bar Lazy J means to us. It is never once taken for granted. Hugs from your ranch family and all your four-legged friends here in the valley! Merry Christmas and happy holidays to each of you from all of us!